In the age of coronavirus, crisis media monitoring and measurement has taken on a whole new meaning and urgency as organizations and individuals grapple with our rapidly shifting landscape.
We've already written, in a previous post, about how crisis media monitoring can be the Special Forces of your PR and communications group. As countries around the world put themselves on the equivalent of a war footing to fight the virus and its economic effects – with many organizations caught in the crossfire – the metaphor is more apt than ever.
That's why Fullintel is now offering a special COVID-19 crisis monitoring package, tailored to your organization and including:

A daily COVID-19 crisis news brief delivered up to three times daily and curated by human media experts, focused on the effects of coronavirus on your organization; the region(s) in which your operate; your competitors; along with other relevant news including updates from local, national and international health organizations

A crisis wrap-up analysis report providing key takeaways and KPIs (if required)

Flexible three-month contract terms (no annual commitment)



This package is available both to current clients and any other company or organization requiring relevant, human-curated news briefs in close to real time to help navigate these treacherous waters.
Please contact sales@fullintel.com for more information (current clients can also contact your account representative).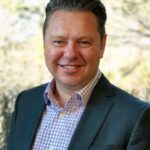 Andrew is Co-Founder and President of Fullintel. His 25-plus years of media intelligence experience helps large organizations and Fortune 1000 companies such as Johnson & Johnson, Intuit, Bell, Textron, Royal Caribbean International, and Shell plan and implement day-to day and crisis media monitoring and analysis strategies and best practices. He also co-founded dna13, the world's first software-as-a-service media monitoring platform, which was eventually acquired by PR Newswire.