Online videos have come a  long way since the days of downloading music on Napster. And since their arrival, there is a heavy competition between traditional TV advertising and Online Videos. This week, our Marcom Intelligence Newsletter will reveal the winner of the competition. Read to know which advertising will help your business. 
TV advertising revenue is slated to touch $80 billion by 2020. But the days of watching ads on television are long gone. They've been taken over by targeted advertising via YouTube and other video streaming websites. While we may no longer be downloading music on Napster, more efficient choices like YouTube, Amazon Prime, and Hulu continue to dominate the market. In fact, YouTube alone has a reach of around 1 billion views per day! Imagine advertising on this platform! How does advertising on YouTube fare differ from advertising on traditional TV? Read now…
Why Are We Suddenly In The Middle Of So Many Reputational Crises?
All it takes is one reputation crisis for a company's stock prices to tumble. In fact, we could be facing a massive financial impact if these crises continue. But why do we see a sudden surge in reputation problems? Read the article to learn about the three factors that could lead to a growth in the overall frequency and severity of reputational loses.
Sign up for the media monitoring service to get daily updates about your business and brand. Our media analysts manually monitor news and views about you to provide a comprehensive picture of the impact of your marketing and communications outreach…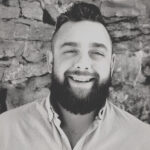 Geoff is a Strategic Account Manager with Fullintel, with domain expertise in media relations, corporate communications, media analysis, account management and sales operations. An avid PR and communications junkie, Geoff helps his PR clients maximise their monitoring and intelligence efforts with bespoke analysis and reporting services. You can follow Geoff on LinkedIn https://www.linkedin.com/in/geoff-dorken-1a054140/