The Chief Marketing Officer's role isn't what it was a few years ago. Know how it has evolved and what the changes are. 
No other profession has had to adapt to the latest trend in technologies as much as the marketing industry. This is especially true for the Chief of Marketing Officer who has broadened his scope and get involved with bloggers, influencers and other creators of user-generated media. Consumers today ignore push marketing campaigns, preferring to read reviews about products and customer service to decide which ones they will purchase. CMOs are tasked with the responsibility of connecting with the customer and showing them that they care.
4 Ways To Apply Data Science To Social Media Marketing In 2018
Digital marketers are increasingly using data science to understand and analyze the effectiveness of different marketing strategies. This is especially true for social media marketing where data science can be used to eavesdrop on social media conversations, overcome problems related to Ad fraud in advertising ecosystems, and overcome social media for brands.
Sign up for a 15 day free media monitoring service to know how we can help you improve your brand and business. Our media analysts can manually track real-time social media and mainstream conversations to help you identify trends and analyze the results of your PR campaign.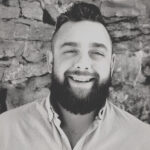 Geoff is a Strategic Account Manager with Fullintel, with domain expertise in media relations, corporate communications, media analysis, account management and sales operations. An avid PR and communications junkie, Geoff helps his PR clients maximise their monitoring and intelligence efforts with bespoke analysis and reporting services. You can follow Geoff on LinkedIn https://www.linkedin.com/in/geoff-dorken-1a054140/