This change will speed up feature rollouts across the globe.
Facebook is now on its way to make the world more cosmopolitan. It currently supports more than 100 languages. But implementing rollouts across their multilingual formats has been a challenge until now. The company's Applied Machine Learning team has spent over a year to improve this using a technology called multilingual embeddings. Read more about the update.
 Twitter Now Smartens Its Auto Cropping Feature
Not all Twitter photo uploads are about people. Sometimes, it could be natural scenery and sometimes, it could be about our pet dogs and cats. Twitter has now introduced changes to its auto-cropping features to allow users frame the right bits of shared photographs. Read the blog to learn more about the update.
Sign up for our media monitoring service to get daily updates about your business and brand. If you're serious about your business's long-term success, it's important to understand the latest trends and stay one step ahead. Media monitoring helps you with just that!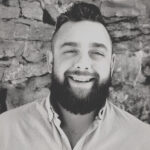 Geoff is a Strategic Account Manager with Fullintel, with domain expertise in media relations, corporate communications, media analysis, account management and sales operations. An avid PR and communications junkie, Geoff helps his PR clients maximise their monitoring and intelligence efforts with bespoke analysis and reporting services. You can follow Geoff on LinkedIn https://www.linkedin.com/in/geoff-dorken-1a054140/