Facebook, as we know, it always tries to introduce some features or update the existing ones. And this week, the largest social media platform had some interesting additions. Yes, Facebook has announced plans to make Facebook Messenger interaction more meaningful.
Facebook Messenger David Marcus recently dropped a few hints about major changes to the app this year. For one, interactions are set to become more meaningful so as to create interactive conversations both online and in real life. Since this announcement came as a teaser, not much is known about the changes. Given the fact that Facebook has become a major source of communication during relief works, we're sure the app will focus on ways to improve connectivity in challenging environments.
The New Type Text Stories Feature From Instagram Has Snapchat Worried
2017 wasn't a happy year for Snapchat. It did begin out well; even refusing takeover bids from tech giants. But, by the end of the year, things didn't look good. For one, Instagram has managed to successfully duplicate some of Snapchat's key features. This year, they've also added a key new feature that has Snapchat worried.
Sign up for a 15 day media monitoring service for daily updates about your brand and business. We'll be your ears and eyes – sharing media reports, social media updates, user reviews and more news about your business.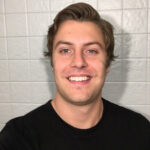 Patrick is a Strategic Account Manager at Fullintel, and has a keen interest in brand management and statistical media analysis. Patrick brings his B2B software sales skills and background in communications to his dealings with all clients and enjoys pursuing his passion for writing and PR in his spare time. You can follow Patrick on LinkedIn https://www.linkedin.com/in/patrick-rhodes-ba9127b2/