New Year signals a new beginning — exclusively when it comes to your marketing strategy. If you try new things this year that your competitors aren't doing, you have a better chance to amaze your audience and engage them. Don't just Google to grab all the new things, sign up for our Marcom Intelligence Newsletter and find the new features that might work for your business. This week it's from Google and Twitter.
The new structured menu will now allow restaurant owners to display their menu even on mobile search listings. Restaurant owners are now happy because of a recent Google My Business update wherein they can create and edit menus displayed in their listings. This can be done through an editor that's available in the Info tab on the My Business dashboard. Earlier, Google only offered to create and edit structured menus via the Google My Business API or third-party menu services. Read the article for more information about the update.
Twitter is Opening Up Its Archive
Twitter is now allowing access to their full Twitter archive – right from the first tweet from Twitter CEO Jack Dorsey. Earlier, this access was limited to enterprise API customers, but now being made available to a wider developer community. The new premium API endpoint is called Full-archive. Read the article for more information about the update.
Sign up for our media monitoring service to get daily updates about your business and brand. Hire us to control your reputation in the media and listen to your customers so that you can keep up with the times.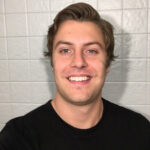 Patrick is a Strategic Account Manager at Fullintel, and has a keen interest in brand management and statistical media analysis. Patrick brings his B2B software sales skills and background in communications to his dealings with all clients and enjoys pursuing his passion for writing and PR in his spare time. You can follow Patrick on LinkedIn https://www.linkedin.com/in/patrick-rhodes-ba9127b2/