Carillion's collapse was a huge eye-opener for the industry. So how does one resolve such a humongous crisis?
The Carillion crisis is symbolic of everything that's wrong with capitalism. While the company continued its journey downhill, the directors sought to protect themselves from financial risk by making it harder for them to claw back bonuses. Of course, the common workmen- subcontractors and pensioners haven't been so lucky. The fact that the common taxpayer continues to fund such an inefficient management has the public riled up, especially in the backdrop of the Brexit talks. How does one tide over the crisis? Read now…
 Managing The Tide Pod Challenge
When detergent manufacturers designed the convenient pods to make washing easy, little did they imagine crazy teenagers eating them in what is now being called the Tide Pod Challenge. In fact, the American Association of Poison Control Centers has reported over 220 teens being exposed to toxic pods. How will Procter and Gamble respond to such a threat? Read the story here. 
Sign up for a media monitoring service to get daily updates about your business and brand. We can help you find your target audience so that you get to focus your marketing and PR campaigns in the right direction and get better value for money.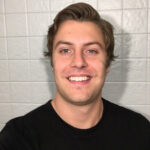 Patrick is a Strategic Account Manager at Fullintel, and has a keen interest in brand management and statistical media analysis. Patrick brings his B2B software sales skills and background in communications to his dealings with all clients and enjoys pursuing his passion for writing and PR in his spare time. You can follow Patrick on LinkedIn https://www.linkedin.com/in/patrick-rhodes-ba9127b2/