Every week, Marcom Intelligence features the latest news and opinions in the communications industry. Some interesting tips and advice from this week's newsletter for the communications professionals include:
Hold the Obituaries…Media Relations Isn't Dead Yet…
Public relationship managers across the globe have a common complaint- the apparent lack of media relationship savvy professionals in the PR world. Even with buzzwords like strategic thinking, content marketing, and communication skills, media relations management remains relevant. From Facebook to Twitter and Instagram, there are plenty of options for consumers looking for news and information. Yet, a story on Bloomberg, Mashable, CNNMoney, or other influential media outlet, ensures that your brand remains relevant on Twitter or Facebook. So, how do media relations continue to remain relevant? Read here.
It Isn't Time Yet For Print Newspapers As Well…
This year, UK based, The Independent became the first newspaper to forego its print edition in favor of a digital-only version. This, to allow the media company to focus solely on its 70 unique million subscribers. So, is it time bid adieu to print newspapers? No, that's not going to be soon enough, says a report on PR Week.
Data Breach: How to Avoid A PR Disaster
Data breach- a nightmare that no public relations manager would touch even with a ten-foot pole! LinkedIn was in the middle of a major data breach when 117 million accounts were compromised and passwords were stolen. LinkedIn was proactive in explaining the problem, suggesting a solution, and offering a clear road ahead. Data breaches can be a major security and PR disaster. If your business was victim to one, here's how to save the business and customer interest.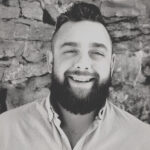 Geoff is a Strategic Account Manager with Fullintel, with domain expertise in media relations, corporate communications, media analysis, account management and sales operations. An avid PR and communications junkie, Geoff helps his PR clients maximise their monitoring and intelligence efforts with bespoke analysis and reporting services. You can follow Geoff on LinkedIn https://www.linkedin.com/in/geoff-dorken-1a054140/