This week, our Marcom Intelligence newsletter is about the changing role of CMOs and fake news. Read now!
CMO is no longer the brand and marketing manager; he is now an enterprise-wide revenue driver. To evaluate the changing roles of the Chief Marketing Officer, Deloitte recently surveyed more than 40 CMOs and other c-suite executives. The research has found that CMOs are increasingly finding themselves burdened with a lot of responsibilities that weren't generally under their purview. These include everything- from executing social media campaigns to planning digital marketing strategies and even handling public relations. The survey lists out three areas that today's CMOs should focus. Read the blog to learn more about them.
Time's Up For Fake News!
Truth be told, fake news isn't new. Since time immemorial, people have been spinning stories and manipulating facts to suit their interests. What's new is that the public is now waking to it, creating a general distrust and disgust to the news. People are losing their faith in the media.  In fact, a recent survey by the Edelman Trust Barometer found that only 24% of Britons trust Facebook or Twitter for information. Read the story to learn how fake news has been affecting public perception about media houses and journalists in general.
Sign up for the media monitoring service to get daily updates about your business and brand. We'll help you tune in to your customer's opinion about your products and services, and also help you measure the effectiveness of your PR and marketing campaigns.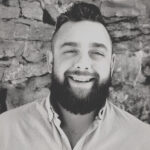 Geoff is a Strategic Account Manager with Fullintel, with domain expertise in media relations, corporate communications, media analysis, account management and sales operations. An avid PR and communications junkie, Geoff helps his PR clients maximise their monitoring and intelligence efforts with bespoke analysis and reporting services. You can follow Geoff on LinkedIn https://www.linkedin.com/in/geoff-dorken-1a054140/