Are we overdoing social advocacy a tad too much? This week our marcom intelligence newsletter discusses about super bowl ads, have a look. 
Companies across the world know that they can score points with consumers by advocating social responsibility. The lineup of advertisements during this Super Bowl took things a little too far, leaving viewers irked. From Coca-Cola to T-Mobile and Budweiser, almost every company sounded patronizing with messages that promoted religious and social diversity. Could we be becoming tired of the 'save the world' phenomenon? Read now…
Analyzing the CMO-CIO Relationship For A Successful Digital Transformation
CMOs and the CIOs around the world are trying to grapple a world where terms such as digital disruption, E-commerce implementation, cyber threats etc. are being continually thrown around. It's important for these two forces to come together to create a successful digital transformation formula. Marketing and technology are no longer independent of each other; rather, they're intertwined. Know more...
Sign up for our media monitoring service to get daily updates about your business and brand. We can help you stay relevant by sharing the latest trends in your business and even help you see what the world thinks of your brand!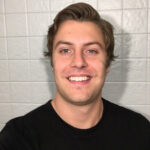 Patrick is a Strategic Account Manager at Fullintel, and has a keen interest in brand management and statistical media analysis. Patrick brings his B2B software sales skills and background in communications to his dealings with all clients and enjoys pursuing his passion for writing and PR in his spare time. You can follow Patrick on LinkedIn https://www.linkedin.com/in/patrick-rhodes-ba9127b2/