What cannot be measured cannot be managed. This oft-repeated quote has become a gospel to all marketing professionals. But does it advice stand true for all situations? As most marketing quotes go, this one has been used and misused very often. For one, it implies that what cannot be measured isn't worth managing – this couldn't be right. So, what really counts in the marketing world? Two words – Help first, should be your mantra. Read the article for more information.
The Future Of The PR Industry In The Next Five Years
PR professionals across the world agree that this is an exciting time to be in the industry. Over the past decade, technology has developed faster than we could imagine. Thousands of niche agencies have sprung up claiming to be a full-service agency, while those in the industry are grappling with the recent changes. How does the future of the industry look? Read now!
Sign up for a 15 day media monitoring service for daily updates about your brand and business. We can help you recognize future trends and keep up with the times…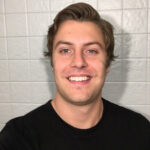 Patrick is a Strategic Account Manager at Fullintel, and has a keen interest in brand management and statistical media analysis. Patrick brings his B2B software sales skills and background in communications to his dealings with all clients and enjoys pursuing his passion for writing and PR in his spare time. You can follow Patrick on LinkedIn https://www.linkedin.com/in/patrick-rhodes-ba9127b2/