When you are a public personality, you cannot afford a slipup on Twitter…
It looks like Ted Cruz learned his lesson the hard way! It started as an almost innocent mistake. Apparently, Cruz's account had liked a porn video. And hawk-eyed Twitterattis were quick to point this out. But this wasn't the issue. What followed was a PR goof up that set a lot of Twitter tongues wagging. Cruz's team issued a statement that said the matter was 'reported' to Twitter officials, thereby indicating that this could be a job of hackers. But why would a hacker limit his misdemeanors to just one like?
What Went Wrong With Equifax?
Equifax too was in trouble this week because of a security breach that saw nearly 145 million consumers vulnerable to data theft. The breach included social security, driver's license, and credit-card numbers. If this wasn't bad enough, the Equifax team later acknowledged that they knew about this almost a month ago! This reiterates the long assumed public relations mantra – speed is very important when controlling a crisis! Read the article for key takeaways from the disaster.
Sign up for a 15-day media monitoring service and get daily updates about your business and brand every morning! Our analysts handpick relevant news from millions of news sources, curate it according to your preferences, and send customized reports to your app, inbox, and web application.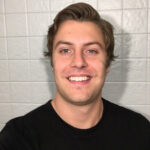 Patrick is a Strategic Account Manager at Fullintel, and has a keen interest in brand management and statistical media analysis. Patrick brings his B2B software sales skills and background in communications to his dealings with all clients and enjoys pursuing his passion for writing and PR in his spare time. You can follow Patrick on LinkedIn https://www.linkedin.com/in/patrick-rhodes-ba9127b2/