Your brand is the way your audience perceives you. It is vital to be aware of your brand's performance and have a strategy to create the brand experience that you always want to have. A good brand doesn't just happen, it is well thought out and strategically planned. Check out our Marcom Intelligence newsletter for some ideas on branding.
Branding is the image a business presents to its customers and potential customers. It is a business's identity. For example, Coca-Cola has new become an iconic brand that is easily identifiable to consumers across the world as it now a classic symbolism of American culture. But what's its role in PR? Branding and public relations are the two important factors relevant to your business. Read the article to learn why branding is important for your PR strategy.
Successful Brands On Users Not Buyers
It's important to identify factors that make a brand successful in today's digital world. It's not longer about positioning a brand in the minds of the consumer, but ensuring that brands stay relevant in the lives of the end user. People have very different perceptions about brands and the way they are reinforced. Read now to learn how businesses are now targeting the end user and not buyers.
Sign up for a 15 day media monitoring service and get daily updates delivered to your inbox every morning. We'll share news stories about your brand so that you get to measure the effectiveness of your PR campaign.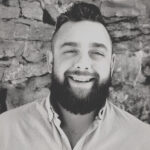 Geoff is a Strategic Account Manager with Fullintel, with domain expertise in media relations, corporate communications, media analysis, account management and sales operations. An avid PR and communications junkie, Geoff helps his PR clients maximise their monitoring and intelligence efforts with bespoke analysis and reporting services. You can follow Geoff on LinkedIn https://www.linkedin.com/in/geoff-dorken-1a054140/