Comprehensive Media Monitoring
Human driven media
monitoring and curation
Fullintel's monitoring services are managed by dedicated media experts.
Step 1. Your analyst performs a keyword search globally across print, online, broadcast, and social media sources.
Step 2. Dedicated human analysts get to work on filling gaps (paywall or niche outlets) and eliminating noise and irrelevant coverage.
Step 3. Analysts tag, score and deliver custom reports.
Access your results. Anytime, anywhere
Get a daily breakdown and see which outlets are giving you the best or worst coverage. Receive valuable, actionable data about media trends and coverage, delivered to your desktop and smartphone.
Share-worthy reports
Recieve custom, graphic-rich, daily news email briefs with headlines and article summaries. Expect detailed reports with custom analysis from our media experts that your executives will actually want to read. 
Coverage with zero gaps
Our analysts dig further, monitoring requested sources and paywall-blocked content required to ensure that there are zero gaps in your media coverage.
Get what you need, faster
Log into your custom media monitoring application to view company-wide media results. Sort by category (i.e. company, product, issues, competitor, industry) to find only the results that are relevant to you and your department to get the information you need, faster.
Be alert to developing issues
As part of our optional 24/7 crisis monitoring offering, analysts will consistently monitor for relevant stories, providing three curated briefs through the day with the option of adding SMS or email alerts on breaking mentions.
Know your influencers
Learn who your influencers are to better understand their impact on your industry and their influence over your potential buyers.
Custom Expertly Curated Reports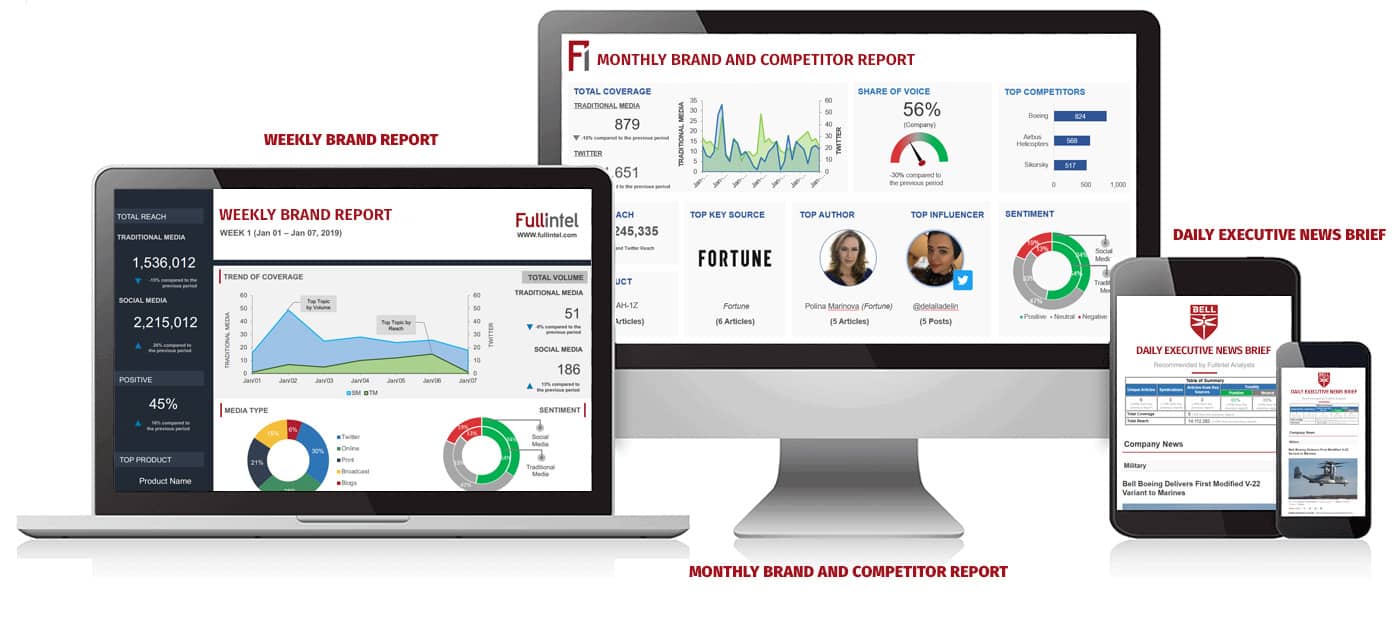 With Fullintel, your reports are curated by media experts, who go to painstaking lengths to ensure this time-consuming task is done for you. Our experts provide key takeaways through qualitative analyses, allowing you to focus on getting the information that is most important to your organization.
Insights you will gain from your Media Coverage Report include:
Brief summary – Social shares – Potential reach – Related & syndicated stories – Tonality
Media Analysis
Leverage the expertise of your dedicated Fullintel analyst for interpretation of your coverage and the impact on your brand.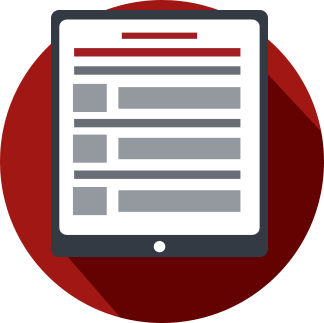 Executive News Briefs
Daily media coverage highlights and summarized insights, handpicked for relevancy and delivered to your inbox at the start of your day.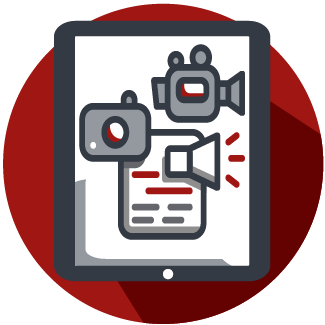 Event Monitoring
Track mentions, sentiment, and other KPIs down to the minute during earnings days, product launches, trade shows, and other important events.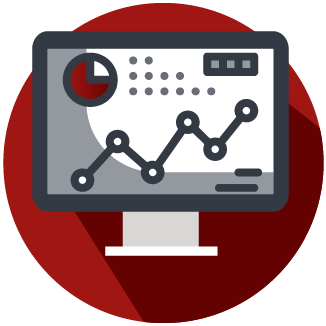 Crisis Monitoring
24/7 alerting, daily coverage reports, and insightful wrap-up analysis from Fullintel's award-winning crisis media monitoring team.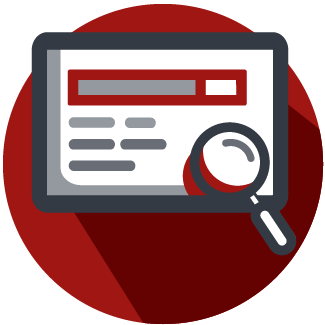 Risk & Compliance Monitoring
Accurate, real-time risk signals media monitoring to detect supply chain and other issues before they become major problems.
Let Fullintel be your managed services partner for media monitoring and reporting. Request a 30 minute, interactive demo to learn more.