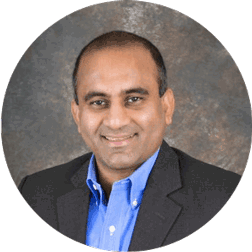 Gaugarin Oliver
CEO and Co-founder
Gaugarin has twenty-eight years of experience offering information solutions for corporate executives. He was recently the Global Head of Public Relations Services at NASDAQ OMX, where he oversaw a suite of product offerings for senior executives and marketing communications professionals, including reporting and intelligence solutions, a press release platform, social and traditional media monitoring, media measurement and analysis, and journalists database. Prior to NASDAQ, he was in a similar role as the Vice President of Public Relations Services for Thomson Reuters, as a result of them acquiring MyMediaInfo (RedEgg Solutions), a company where he was the cofounder and CEO. Within a few years of formation, MyMediaInfo became a very popular, high quality service, leveraging a large number of analysts out of their operations in India. In addition, he was Vice President at Cymfony (now part of Cision), a leading media intelligence platform using natural language processing technology. Gaugarin is also currently Chairman of CapeStart, a company that provides innovative offshore product development and analysis services. His other startup experiences include Mobixell (wireless multimedia), Lojalis (mobile loyalty), UltiVerse (mobile messaging) and Voice Control Systems (speech recognition).
Gaugarin is very active in promoting entrepreneurship via his role as President of TiE-Boston and Chairman of OliverG Foundation. He has a BS in Electrical Engineering from Government College of Technology in India, an MS in Industrial Engineering from the University of Oklahoma and executive education from Harvard Business School.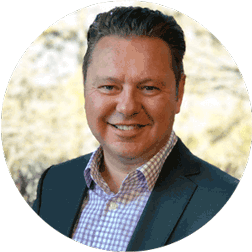 Andrew Koeck
President and Co-founder
Andrew is a seasoned information solutions executive with over twenty-four years of experience, known for his talent in identifying key alliances and partnerships, as well as initiating and nurturing C-Level customer relationships. As part of his strategy consulting business, Fuel Strategic, Andrew has advised numerous senior executives of companies offering monitoring, analysis and reporting solutions. He played a central role in developing the data-as-a-service offering for Traackr, whose API powers robust influencer engagement and content marketing tools used by digital and social media marketers. He successfully forged many partnerships for Critical Mention, who offers three software-as-a-service products that enable the monitoring, identification, distribution and monetization of broadcast assets via the web, in real-time. Andrew was Co-Founder and President of dna13, which raised $11M in venture funding before its acquisition by PR Newswire. dna13 was the first company to offer a software-as-a-service product for managing, monitoring, and measuring the effectiveness of a Global Communications team.
Andrew holds a Bachelor of Science in Business, Business Administration and Management, from Daniel Webster College.
Find out how our expertise can help you
Get in touch with Gaugarin or Andrew directly to discuss your media monitoring needs