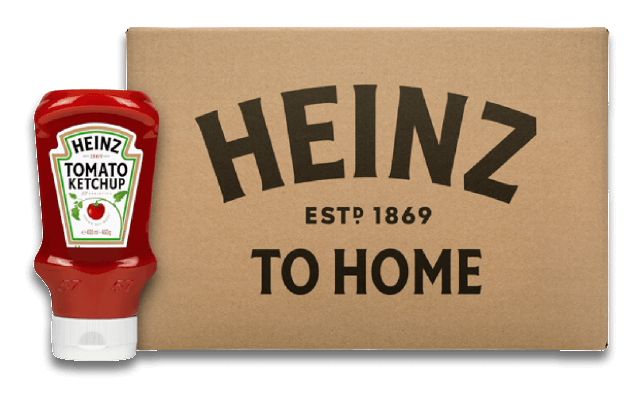 'Very reliable': Why Kraft Heinz trusts Fullintel in Europe for its media monitoring and daily executive news briefs
"Working with Fullintel has been a very good experience – very reliable, and that's what we need, seven days a week, because the media doesn't sleep."
– Nigel Dickie, Director of Corporate and Government Affairs, The Kraft Heinz Company, EMEA
The Kraft Heinz Company – also known as Kraft Heinz, or KHC – is the fifth-largest food company in the world (as of 2020), formed from the merger of venerable brands Kraft Foods and Heinz. The company receives thousands of media mentions per month thanks to a portfolio of beloved international brands that includes Heinz, HP Sauce, Lea & Perrins, Orlando, Benedicta, Plasmon, and Bull's-Eye.
At a glance:
Kraft Heinz switched to Fullintel in 2018 for its daily executive news in Europe after dealing with years of irrelevant content from automated media monitoring services. Fullintel now deploys round-the-clock, seven-day-a-week human curation combined with executive news briefs delivered by 6 a.m. each morning in an attractive, efficient mobile format – saving its communications team hours and providing significant ROI.
Being a well-known brand with decades of history isn't without its challenges, says Nigel Dickie, the company's Director of Corporate and Government Affairs at the London, U.K. office. "Owning one of the most trusted supermarket brands in the U.K. and many other parts of the world, we get written about a lot," he explains.
"It's a household name," adds Dickie, who oversees Kraft Heinz's PR and media engagement efforts across the U.K. and much of Europe, the Middle East and Africa. "The name 'Heinz' crops up in a lot of stories. But in some stories it's got absolutely nothing to do with our brand, or it's a passing reference."
Kraft Heinz's previous media monitoring providers, however, often used fully automated media monitoring without the deep curation required to ensure relevance. This led to incompleteness, unreliability, and too many passing or irrelevant mentions.
"So many different names can crop up, and it's difficult to always exclude those from an automated search," he says, adding that it fell on his team to pick through and remove dozens of unnecessary mentions each morning.
Deliverables were also sent too late in the day, providing Dickie's team with precious little time to respond to important or breaking stories. And there was no flexibility to add stories his team wanted included at the last minute.
"It was taking up too much of our resources for a rather unwieldy and unattractive-looking report."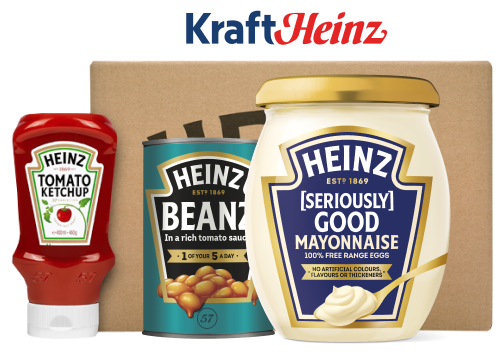 It's reliable. I don't have to pick up on any issues because there aren't any issues – it just works.
Kraft Heinz switched to Fullintel for its media monitoring and daily executive news briefs in 2018, and hasn't looked back since.
Dickie and his team now benefit from 24-hour-a-day human curation across all international and domestic markets, including coverage from any media outlet or other source he requires – even smaller, niche publications in multiple languages and regions.
Kraft Heinz's daily media curation and executive news brief process now looks like this:
Fullintel monitors and curates earned and unearned news for Kraft Heinz and various other portfolio brands, delivering a preliminary shortlist of stories at 6 a.m. each morning
The client selects coverage for inclusion in its executive news brief (called a Daily Risk Report, which provides real-time intelligence on emerging challenges and opportunities for the business)
Dickie's team can then easily add other coverage at the last minute (if required) by simply sending an email
The brief is then delivered to senior leadership and management teams across the U.K., Europe, the Middle East, and Africa, within minutes
Executive news briefs include images, headlines, a short description, reach data, and a web link for each piece of coverage, all packaged in an attractive and responsive mobile format.
"And I know the teams are reading them," adds Dickie, "because I get messages and follow-up questions back on a regular basis."

Dickie says Fullintel provides tremendous value for Kraft Heinz, especially the reliability of always-on human curation and set-your-watch regularity of our daily executive news briefs – delivered by 6 a.m., seven days a week, without fail.
"It's peace of mind," Dickie explains. "It's reliability. I'm not having to chase people asking 'where is it?' or 'what's happening?'"
Fullintel provides multi-language content (complete with auto-translated summaries) from all regions for which his team is responsible, including coverage from smaller and difficult-to-access publications not included in automated news crawlers.
And he says Fullintel's customer service is second to none. "Emails I send at all hours of the day or night, anytime, I always get a response," he explains. That's crucial, Dickie adds, when dealing with a relentless media landscape across several different time zones. "Because we're such a well-known brand, we need to know about it whenever a story breaks."
That means Kraft Heinz receives full value on its investment, he adds. "It's an efficient way to deploy funds and resources. And it's an efficient use of time on our side, because it works so efficiently without taking up too much of our time."
The analysts at Fullintel have a good knowledge and understanding of the kind of stories that interest us, because they're well briefed and understand our business.
Let Fullintel be your managed services partner for media monitoring and reporting. Request a 30 minute, interactive demo to learn more.