One of the riskiest challenges you will ever face when planning to develop your business is undertaking your public relations activities right. In its most generic term, PR involves happenings that encourage an optimistic image and foster generosity in order to enhance sales while conveying the right message. Brand reputation is everything and public relations campaigns play a vital role in improving the brand value. Sounds great, isn't it? But one wrong step and you are supposed to lose it all. But we carry the right solution to avoid PR disasters. Our business Intelligence newsletter alerts you when something bad is being talked about your firm before it becomes a big news. Subscribe to our Marcom intelligence newsletter that can help you to have a crisis plan in place so that you can act immediately if things go wrong. This week's newsletter includes:
Preemptive Measures To Prevent A PR Disaster
There have been plenty of articles discussing about the things to do when a PR crisis hits home. From issuing an unequivocal apology to taking positive action to set things right, there are many things that go into setting things straight. But how many times have we ever thought about doing enough so that the problem never occurs again? What are some of the possible pitfalls that you have to avoid? Read the newsletter as public affairs and communications wiz Stuart Thompson lists out six potential dangers that could land you in trouble.
Hillary Clinton Likes Influencer Marketing
With Beyonce, JLo, Meryl Streep, and Jamie Lee Curtis endorsing Hillary's presidential bid, you don't need me to tell you that the Democratic nominee is a huge fan of influencer marketing! Clinton's campaign is using influencers to tap into a very specific subset of voters- the tens and thousands of millennials, especially those who do not necessarily follow politics on TV. So what's her influencer marketing strategy? Read the newsletter to know more.
With customized business intelligence briefs handpicked by our human analysts, you can be sure to read news updates relevant to your business. We'll separate the news from the noise and send them directly to your inbox, mobile app, and our web portal. Sign up for a FREE 15 day trial to know how we help you save time and money…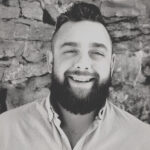 Geoff is a Strategic Account Manager with Fullintel, with domain expertise in media relations, corporate communications, media analysis, account management and sales operations. An avid PR and communications junkie, Geoff helps his PR clients maximise their monitoring and intelligence efforts with bespoke analysis and reporting services. You can follow Geoff on LinkedIn https://www.linkedin.com/in/geoff-dorken-1a054140/