Human-Curated Media
Monitoring
and Intelligence
Our analysts do the heavy lifting, so you don't have to.
Comprehensive Media Monitoring
Fullintel is your 7-24-365 media monitoring quick reaction force. Our cutting-edge technology and experienced media analysts are there for you – whether you need ongoing monitoring, event monitoring, crisis monitoring or monitoring for risk & supply chain management.
Our analysts monitor print, online, social media, broadcast, and influencer opinions in real time. Compiled by technology, supplemented and verified by humans.
Where technology alone fails, your dedicated analyst has you covered.
Wake up to an analyst-curated feed of daily media intelligence that you'll actually want to read. No more noise, missing stories, or early morning fixes – just polished, executive-ready reports delivered on time so you have content and metrics you need. 
Fullintel's curated daily news briefs are customizable, shareable, and mobile-friendly, and keep you up to date on company, competitor, and industry news.
Fullintel's media analysis is truly industry leading.
Your dedicated analyst will provide an expert take on coverage you received – including qualitative insights, impact on your brands, and how you stack up against your competitors – all summarized and packaged into a report that is well designed and ready for presentation.
Email
Receive graphic-rich and mobile friendly email briefs delivered to your inbox before your day begins.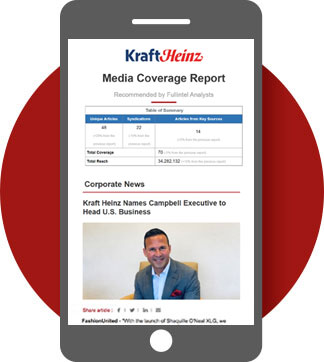 Mobile Application
Get insights on what's important at any given time, right at your fingertips.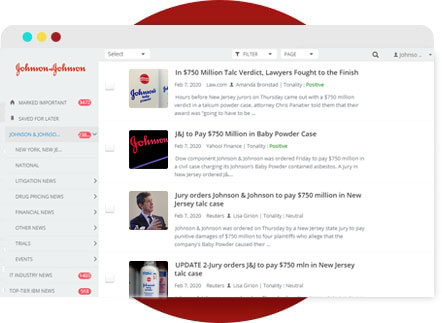 Web Application
We've packaged everything up into an online, cloud-based application that can be customized to each user's needs and preferences.
At Fullintel, our monitoring tools and services are managed by media experts. Dedicated analysts go beyond the call of duty, working around the clock to ensure that all business-critical coverage is picked up and analyzed. They handpick news, social media posts, influencer opinions, and competitive insights relevant to your organization. Our analysts become an extension of your team, understanding your industry and business requirements, and the nuances involved.
Our Customers like us
"Since making the switch, I haven't looked back. Beyond the daily reports, they also help me to track impact by providing individual level information on the people sharing and discussing articles we're mentioned in."
VP, Corporate Communications
Financial Company
Our Customers like us
"With our previous PR agency, it was like we were in the prehistoric age of media monitoring – Unformatted, ugly Word docs that failed to offer the insight we needed to stay ahead of our stakeholders."
Director of Advocacy and PR
Pharmaceutical Company
Our Customers like us
"Fullintel has made my media monitoring less-painful, and less time-consuming. You get off the phone confident that things are going to be done the right way."
Media Relations and Corporate Affairs Specialist
Retail Company