Insightful media reports you'll actually want to read
Your Fullintel Analyst works to produce a graphic, richly-formatted email media report with media coverage highlights and summaries. These articles are hand-picked for relevancy and delivered to your inbox at the start of your day.
Summarized for quick reading
Choose your desired delivery times and frequency
Well designed reports that are share-worthy
Customized with your business logo, colors, and fonts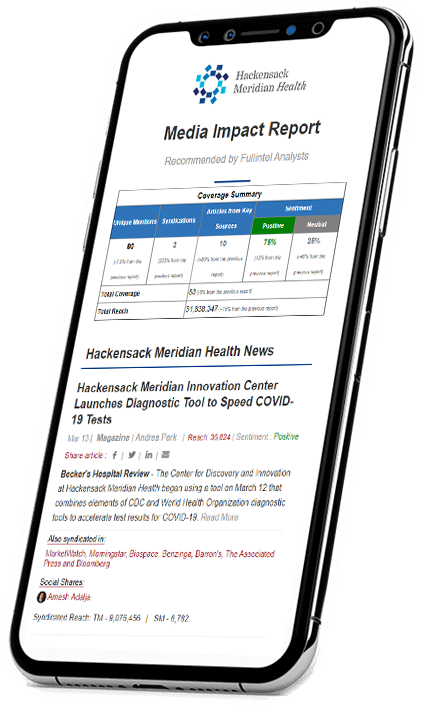 Get curated coverage
Your dedicated analyst will hand-pick the stories that matter most. Whether it be social, print, online, or broadcast, we will ensure your executive's time is not wasted.
Be informed without reading every article
Quickly scan trending coverage results of recent company announcements and gauge perception of your organization.
Review effectiveness of efforts
Understand how effective your campaigns were across all media channels and easily showcase important results with stakeholders.
No irrelevant mentions
Your Fullintel analyst fully reviews all content, selecting only the most important results and transforming them into insights that are quick to read and easy to understand.
Delivered at the exact time you specify
Delivered to your inbox before the business day begins or throughout the day. Our analysts work 24/7 and are able to provide results on demand.
Personalize for different users
Individual team members can follow the work topics that interest them by personalizing their daily email brief.
Your Daily Digest is a brief, executive overview of your most important media coverage. The insights and features you can expect from the daily digest include:
Original publication headline
Date of publication
Brief keyword summary
Analyst summary of subscription sources
Machine-translated summary reviewed by your analyst
Link to the original article
Easy to share by email and social networks
Most commonly used as an executive brief of most important stories.
Your Media Coverage Report is an in-depth overview of your daily media coverage. The insights and features you will gain from a media coverage report include:
Everything from your Daily Digest plus:
Original article image (if available)
Estimate of audience reach
List of syndicated sources
Potential reach including syndicated articles
List of stories related to the same topic
Most commonly used to demonstrate reach of earned media including earnings announcements, press release pickup, product releases, and more.
Your Media Impact Report is a comprehensive overview of your daily media coverage and social impact. The insight you will gain from a Media Impact Report includes:
Everything from your Media Coverage Report plus:
Analyst-scored tonality of the original article
List of influencer shares
Estimate of social media reach
Reach and tonality of related stories
Most commonly used for issues and crisis monitoring.
Media Monitoring
Get a view of your coverage across all channels including online news, broadcast, social, radio, and even premium subscription services.
Media Analysis
Leverage the expertise of your dedicated Fullintel analyst for interpretation of your coverage and the impact on your brand.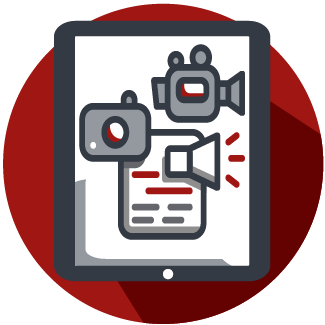 Event Monitoring
Track mentions, sentiment, and other KPIs down to the minute during earnings days, product launches, trade shows, and other important events.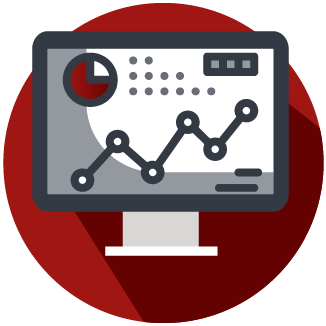 Crisis Monitoring
24/7 alerting, daily coverage reports, and insightful wrap-up analysis from Fullintel's award-winning crisis media monitoring team.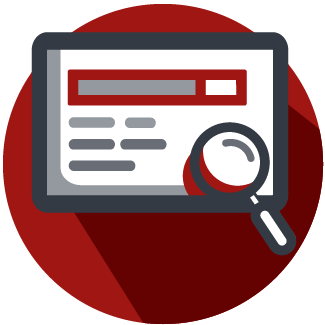 Risk & Compliance Monitoring
Accurate, real-time risk signals media monitoring to detect supply chain and other issues before they become major problems.
Let Fullintel be your managed services partner for media monitoring and reporting. Request a 30 minute, interactive demo to learn more.