Environmental, Social, & Governance (ESG)
News Brief
Benchmark ESG Performance Against Competitors, Stakeholders, And Investments.
Monitor ESG Performance In
Real-Time
Leverage Fullintel's analyst-curated news briefs to monitor the performance of mergers, acquisitions, divestitures, and other investments against your preferred ESG metrics using frameworks like GRI Sustainability Reporting Standards, WEF SCM, SASB, or UNSDG.
The benefits of Fullintel's human-curated news briefs:
Our expert media curators dig deep into paywalled, gated, and other difficult-to-find sources for the content that matters
Get in front of trending ESG stories earlier with our PredictiveAI machine learning tool, which predicts virality based on a database of tens of thousands of articles
Get an early heads-up of potential trouble or opportunities with Fullintel's real-time alerts
Get a free customized sample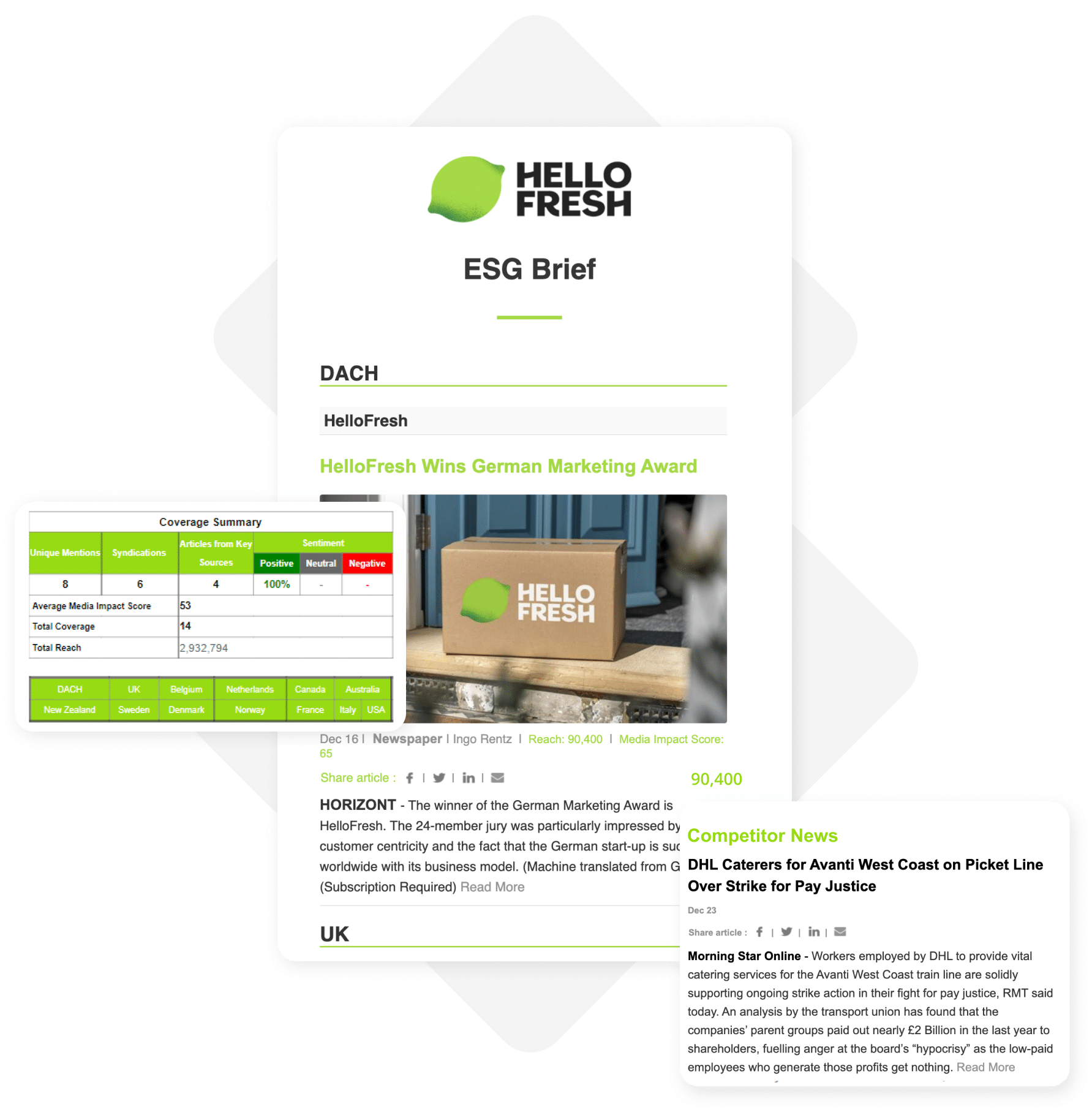 Optimize Costs
30% to 60% more affordable than internal or PR agency-crafted ESG news briefs.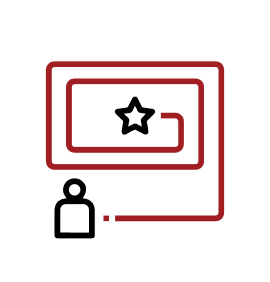 Keep The C-Suite Informed
No more missed ESG articles or social posts, even when they're behind paywalls.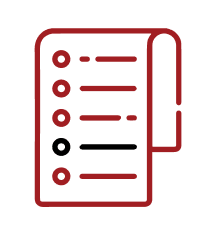 Reduce Unwanted Noise
Expert curation means no more time spent filtering semi-relevant or irrelevant content.

Free Up Your Team
Keep your team focused on building winning ESG PR campaigns –
not building news briefs.
Track The ESG Scores
That Matter
Stay on top of regulatory and compliance requirements and benchmark ESG performance with Fullintel's global stable of broadcast, print, online, and social media content, including the latest research, company announcements, and compliance news.
Briefs Trusted by Every Team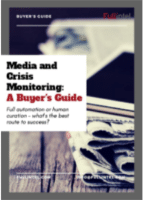 Free Download: Media Monitoring Buyer's Guide
Get our media monitoring buyer's guide for insider tips on what exactly to look for when evaluating providers of media monitoring, crisis monitoring, or media analysis services.