PR remains the cornerstone of corporate communication. And if reports are to be believed, they're popularity is unlikely to fade in the coming years.
Don't believe what they've been telling you about the future of PR! The Association of National Advertisers (ANA) and the USC Center for Public Relations at Annenberg School for Communication and Journalism report predicts that marketers are planning to increase spending on public relations over the next five years. Nearly sixty two percent of respondents are planning to increase internal PR staffing. What are the other findings of the report? Read the newsletter to know more…
What's The Role Of PR In Shaping A Future-proof Industry?
This was the subject of a discussion held at the National Prisa Conference at Johannesburg. The Chairman Daniel Munslow had acknowledged that PR does remain an important aspect of corporate communications. They're trying to see the worth of the profession beyond the traditional cost centre outlook. Around 87% of PR executives around the world believe that in five years from now, PR is more likely to be aligned with marketing. It could help a company increase its value in an organization. How will PR likely to affect specific industries, like banking or airline? Read the newsletter to know more…
Sign up for our FREE 15 day media monitoring services to get a daily report about your business and brand every morning. We scan millions of digital and print media, social media, and blogs to look for mentions about your business.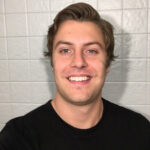 Patrick is a Strategic Account Manager at Fullintel, and has a keen interest in brand management and statistical media analysis. Patrick brings his B2B software sales skills and background in communications to his dealings with all clients and enjoys pursuing his passion for writing and PR in his spare time. You can follow Patrick on LinkedIn https://www.linkedin.com/in/patrick-rhodes-ba9127b2/