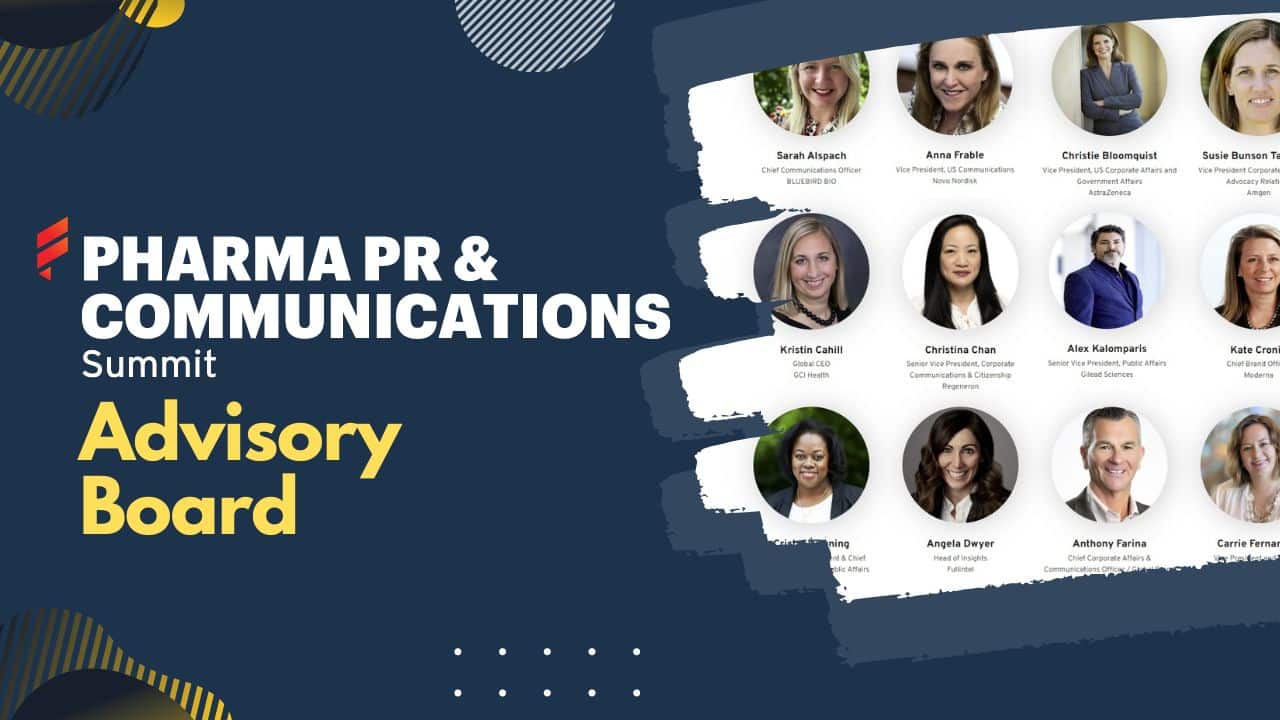 Fullintel's Angela Dwyer is now an advisory board member for Fierce Pharma's PR and Communications Summit!
Angela joins a star-studded roster of pharma and communications leaders tasked with providing sage counsel around the most important issues facing the industry, along with the most appropriate themes and insights to help industry players navigate today's complex environment. 
As a measurement expert, Angela helps brands improve business results through data-driven, actionable insights. She has published several original, award-winning research papers focused on news content that drives recall and engagement. Angela is also a mainstay on several other PR-related committees and boards, including the International Public Relations (IPR) Measurement Commission.
Other members of the nearly 30 person-strong advisory board include:
This unique group of leaders represent some of the largest pharmaceutical companies in the world, along with communications leaders in the space with a bead on the most important issues facing the industry. The advisory board regularly counsels stakeholders on key topics such as trust and transparency based on the latest findings, learnings, data, and case studies.
All that industry knowledge helps power Fierce Pharma's annual PR & Communications Summits, a pair of must-attend events for communicators in the pharma industry on 2023's conference calendar.
Fierce Pharma will hold its annual PR & Communications Summit West this coming April 3-4 in San Diego, while the organization's PR & Communications Summit East's timing and location are still TBD.