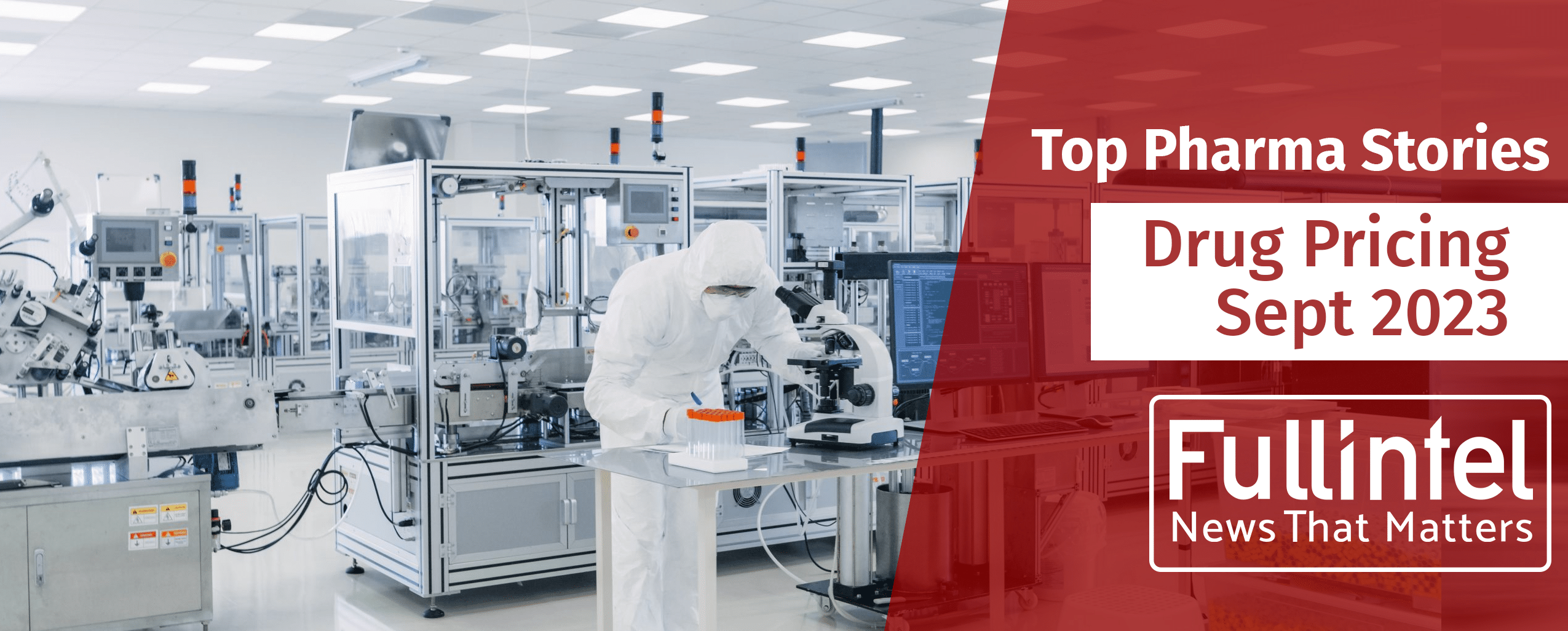 Drug pricing in the United States is a complex, multifaceted issue that significantly impacts both pharmaceutical companies and consumers. The cost of prescription medications can impact the profitability of pharmaceutical firms, potentially influencing their capacity to innovate. Concurrently, it imposes a substantial burden on consumers, sometimes compelling them to make difficult choices between essential medications and other basic necessities. Government programs like Medicare and Medicaid are significantly strained by these costs, further taxing healthcare budgets and, by extension, taxpayers.
To tackle the prevalent issue of high drug prices within Medicare, the Inflation Reduction Act (IRA) was enacted in 2022. Historically, Medicare lacked the authority to directly negotiate drug prices, instead relying on private insurers for negotiations. The introduction of the IRA altered this dynamic, granting Medicare the power to engage in direct negotiations with pharmaceutical companies. This pivotal shift holds the potential to substantially mitigate drug costs for seniors and curtail program expenses.
On August 29, the Biden administration announced the first set of 10 drugs under Medicare Part D that will be subject to negotiations under the provisions of the IRA. These ten drugs are among those with the highest total spending in Medicare Part D. Over the next four years, Medicare plans to negotiate prices for up to 60 drugs covered under Medicare Part D and Part B initially, with an additional 20 drugs being added each subsequent year.
Transitioning from the general landscape, let's delve deeper to closely examine the diverse voices and viewpoints emerging in the discourse surrounding drug pricing, particularly in the wake of the recent announcement.
The Drug Pricing Divide
Public Opinion Leans Positively in Drug Pricing Debate
The sentiment surrounding drug pricing negotiations is predominantly positive, with many highlighting the potential benefits for Americans struggling to afford essential medications. The response was notably supportive following President Biden's announcement, especially since the drugs listed for initial negotiations are widely used and anticipated by many to become more affordable. Post-announcement, renowned organizations like the AIDS Healthcare Foundation (AHF) commended the administration, reinforcing the overall favorable outlook on prospective changes aimed at achieving equitable drug pricing. However, a spike in negative coverage occurred on August 31 due to litigations directed at the CMS/IRA.
Drug pricing negotiations hold the potential to bring significant benefits to the healthcare landscape in the United States. One of the paramount advantages is the potential alleviation of the financial burden on patients, particularly crucial for the elderly and disabled Americans who often contend with the soaring costs of life-saving prescriptions. By empowering Medicare to negotiate prices for select drugs, millions of enrollees, previously subjected to substantial out-of-pocket expenses, can anticipate more affordable medications. The savings accrued from such negotiations are advantageous not only to patients but also offer a prospect for alleviating the taxpayers' burden. This initiative enjoyed widespread public endorsement, with polls indicating strong approval from both Democratic and Republican constituents. Organizations including the AHF, the American Association of Retired Persons (AARP), and the American College of Physicians (ACP) also voiced approval, lauding the efforts to regulate drug pricing as essential for improving access to medications and resisting industry pressure. The unveiling of the first ten drugs for negotiation under the IRA amplified positive sentiment on the announcement date.
Conversely, pharmaceutical companies, including Merck & Co. and Novartis among others, express strong concerns about drug pricing negotiations. They argue that such negotiations could hinder drug research and development, with some labeling the process as a "sham." AstraZeneca's legal challenge against the Centers for Medicare & Medicaid Services intensified negative sentiment on August 25. Concerns also circulated around disproportionate tax penalties for non-compliance and potential infringements of constitutional and statutory rights. This negative sentiment reflects the industry's fear that the IRA's strategies may limit innovation and clash with prevailing legal norms.
Drugs and Voices Shaping the Debate
On August 29, the Biden administration revealed the first 10 drugs for Medicare Part D negotiations under the IRA. The roster comprised the following drugs:
Blood thinners

Eliquis (Pfizer and Bristol-Myers Squibb)
Xarelto (Johnson & Johnson + Bayer)

Diabetes medications

Januvia (Merck & Co.)
Jardiance (Boehringer Ingelheim)
Fiasp/NovoLog (Novo Nordisk)
Farxiga (AstraZeneca)

Rheumatoid arthritis treatment
Blood cancer medication

Imbruvica (AbbVie and Janssen Biotech, Inc.)

Heart failure medication
Psoriasis and Crohn's disease

Stelara (Janssen Pharmaceuticals)
Post-announcement, Entresto gained heightened attention as its manufacturer, Novartis, instituted a lawsuit against the U.S. government. Eliquis by Bristol Myers Squibb, Jardiance by Boehringer Ingelheim, and Xarelto by Bayer also came under the spotlight due to their blockbuster status, representing $50.5 billion in Medicare expenditure from June 2022 to May 2023.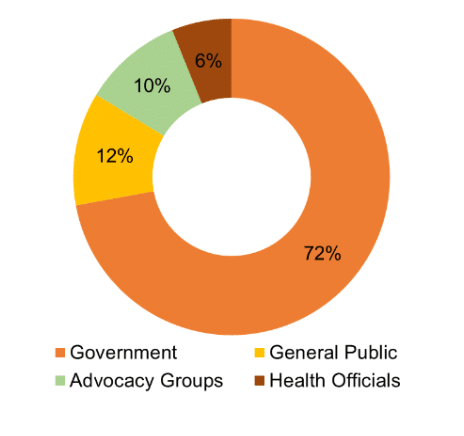 Prominent government figures, including Vice President Kamala Harris and Senators Bernie Sanders, Peter Welch, and Amy Klobuchar, actively addressed concerns regarding high drug pricing. Notable organizations like AARP and AHF also commended the Biden administration's assertive approach to drug pricing regulation, with AARP terming it "a major victory for seniors and their families." Other organizations like Families USA, a consumer health advocacy group, said that the move will "lower drug prices and help seniors afford the prescription drugs they need," while Public Citizen, a non-profit consumer advocacy organization, labeled the announcement "a long-awaited step forward" and "a major victory for consumers."
However, PhRMA, a drug lobbying firm, faced significant backlash for its criticism of the Biden Administration's Medicare drug pricing list on social media, with many pointing out the industry's self-interested stance and emphasizing the widespread public approval of the policy.
Key Topic Analysis
The Inflation Reduction Act's Impact on Pharma and Patients Evoke Mixed Sentiments
The Inflation Reduction Act (IRA) of 2022, with its provisions to negotiate drug prices for certain Medicare drugs, impose inflation-based rebates on drug companies, cap Medicare Part D out-of-pocket costs, limit insulin expenses, and expand access to adult vaccines, among other changes, spurring mixed sentiments. Pharmaceutical giants, including AstraZeneca, Merck, and Johnson & Johnson, challenge the IRA, citing constitutional concerns and reduced profits, leading to a rise in negative sentiment before the announcement on August 29. Supporters, including President Biden's administration and advocacy groups, view the IRA as an essential step to enhancing access and managing drug costs for Medicare beneficiaries. The relevancy of the IRA intensifies as pharmaceutical firms announce mid-year price hikes. Media coverage peaked on August 25, spotlighting AstraZeneca's legal challenge. The unveiling of drugs for price discussions further tilted sentiment positively on the announcement day. Social media reflected a mixed sentiment, with optimism for affordable care and frustration at the pharmaceutical industry's objections.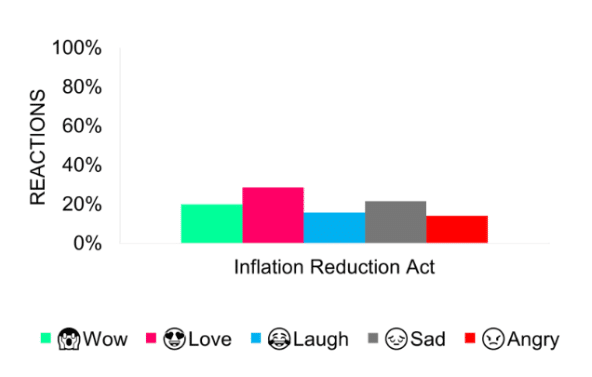 The coverage spurred mixed emotions on social media, with about two-thirds emphasizing positivity, due to potential relief in drug pricing for consumers.
The sentiment was largely neutral as coverage highlighted a range of topics, balancing between support of the IRA and pharmaceutical discontent.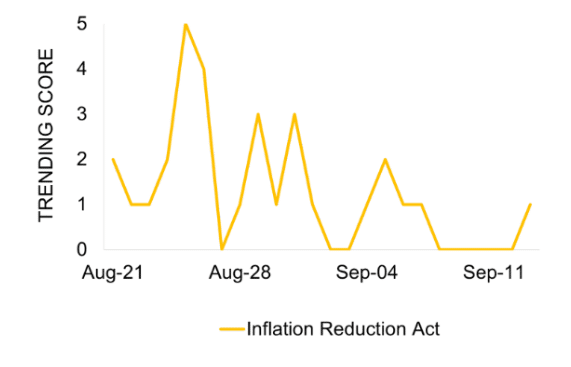 Coverage mainly centered around the IRA, peaking pre-announcement with pharmaceutical companies' legal actions.
Biden's Drug Price Negotiation Move Receives Public Support
The initiation of Medicare drug price negotiations by the Biden administration ignited extensive discussions. Despite challenges from pharmaceutical giants citing potential rights violations and unconstitutionality, polls demonstrated widespread public approval. A Kaiser Family Foundation survey showed 89% of Democrats and 77% of Republicans backing the move. Similarly, 87% of Pennsylvanians polled by Embold Research and Families USA support state-level drug price controls. These numbers highlight the prevalent anxiety over escalating prescription costs and burgeoning demand for pharmaceutical reforms. This widespread support is mirrored in predominantly positive sentiment online, particularly on the day of the announcement and the period after, contrasting with negative narratives spurred by the industry's legal resistance.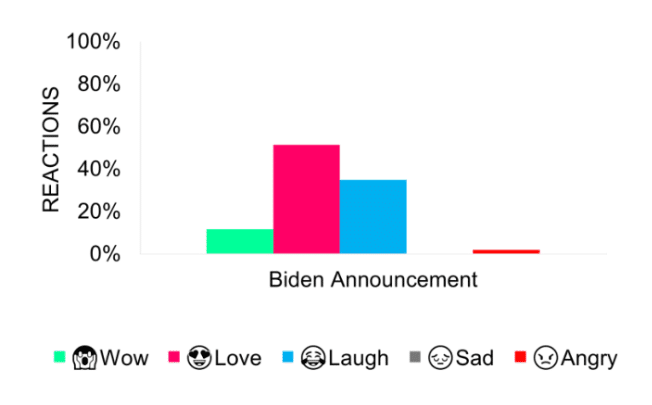 Biden's announcement elicited positive social responses, with excitement for the present drug list and future additions.
The sentiment was largely positive to the groundbreaking announcement that promises to ease consumers' financial burdens.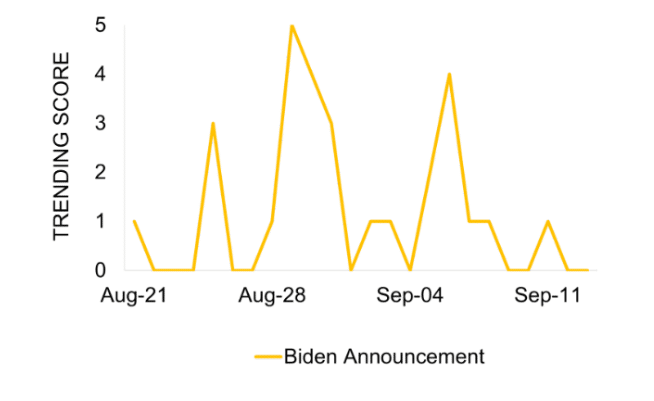 The coverage trended on August 29 to align with the announcement. A subsequent peak was observed on September 5, noting that further legal action from pharmaceutical companies is probable after the announcement.
Price Gouging Concerns Trigger Strong Social Responses
President Biden and Vice President Harris address concerns of predatory pharmaceutical pricing through the Inflation Reduction Act, establishing a cap on monthly out-of-pocket costs for insulin, such as Novo Nordisk's Fiasp, at $35, although future adjustments may still be underway. In 2022 alone, seniors bore the brunt of $3.4 billion in expenses, with merely 10 drugs contributing to 20% of Medicare's Part D expenditures, equating to $50.5 billion. The IRA is projected to bring relief to Part D enrollees by 2025, saving an average of $400 annually, exclusive of the added savings derived from ensuing negotiations. Public reactions to price gouging are characterized by sadness and anger, reflecting widespread frustration and the repercussions of escalated drug prices. However, the introduction of the IRA infuses a much-needed sense of hope into the discourse, eliciting "wow" responses and a palpable sense of anticipation for more affordable healthcare. Despite the heated public responses, journalistic coverage of these developments generally maintained a balanced and neutral tone, presenting varying perspectives on the impact of the legislation.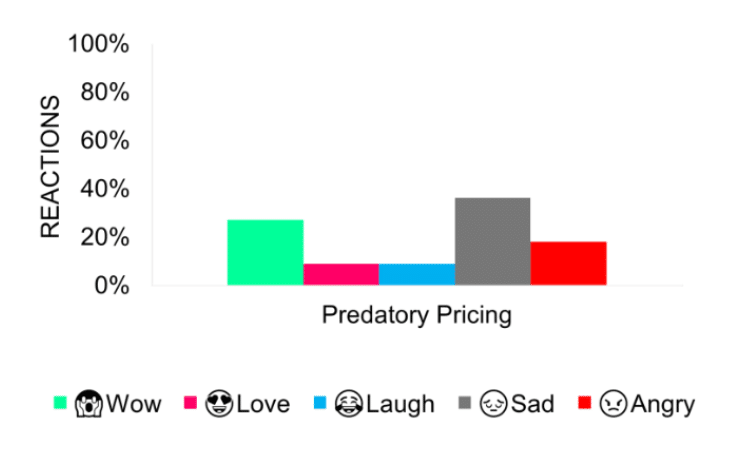 The public's anger and sadness at price gouging were offset by a surge of hope and anticipation for more accessible healthcare with the introduction of drug price negotiations.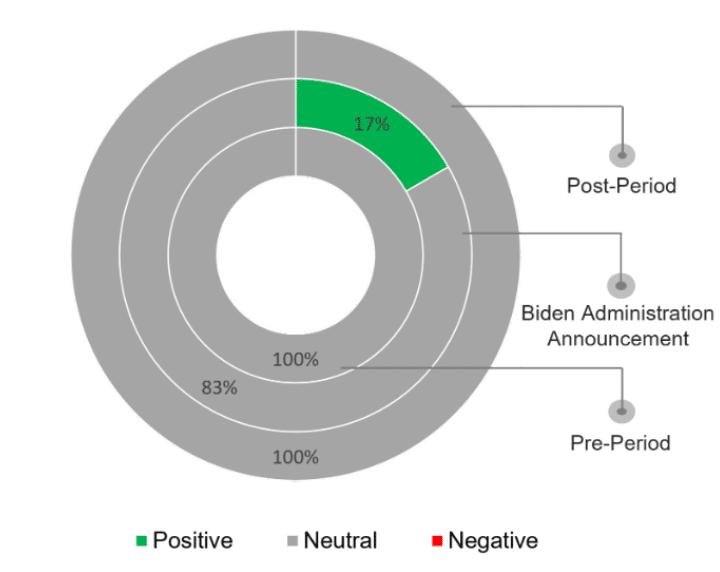 The majority of the coverage remained neutral, often positioning price-gouging topics amidst other news rather than as standalone features.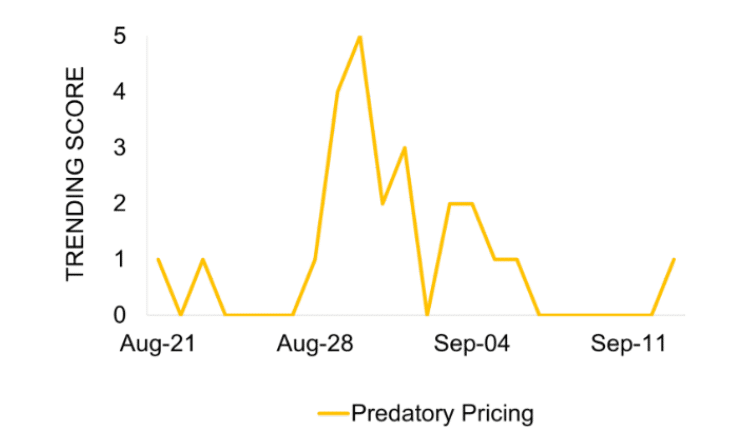 Coverage on price gouging intensified on the day of and following the announcement, with articles discussing the impact of the announcement on drug pricing.
Innovation Challenges Amid Drug Price Negotiations Spark Neutral Sentiments
The announcement of drug price negotiations stirred diverse reactions. Big pharma firms, including Boehringer Ingelheim and AstraZeneca, voiced concerns over the potential dampening of innovation due to reduced profits, while advocates like AHF and AARP, along with the Biden administration, argued for the importance of affordability, particularly for the elderly, contending that savings and innovation can coexist. Some neutral voices highlighted the risk of shifting R&D focus. Companies such as Roche, Alynylam Pharmaceuticals, and Eli Lilly paused certain drug projects, while AstraZeneca is reassessing the launch of new oncology drugs in the U.S. Social feedback shows the public largely appreciating consumer-friendly prices, possibly being unaware of the broader ramifications.
The announcement elicited positive responses due to hopes for affordable, consumer-friendly prices.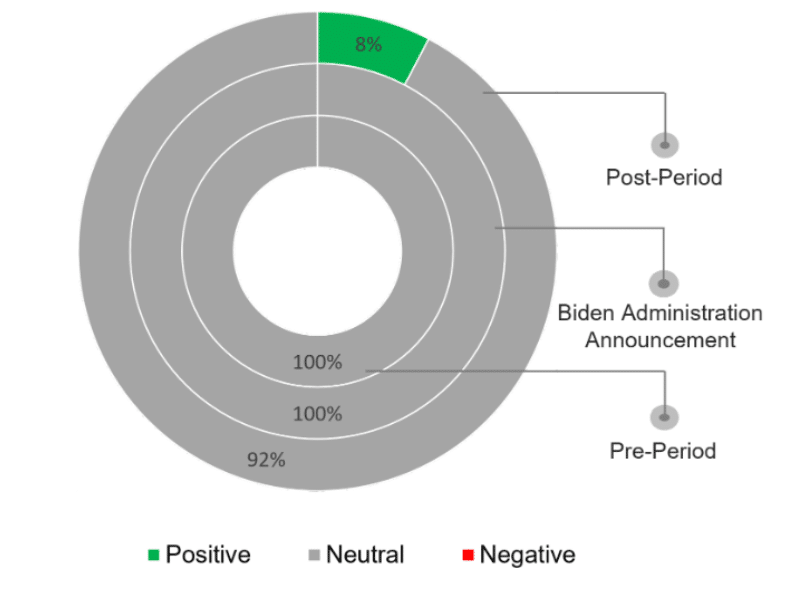 The sentiment was largely neutral, with the pharmaceutical sector's outcry about a possible hit in innovation balanced by positive consumer sentiment regarding the Biden announcement.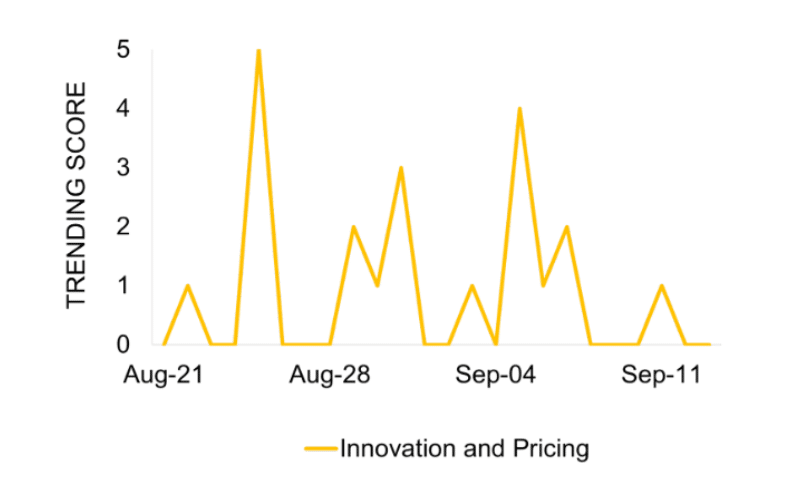 The coverage peak aligns with AstraZeneca's legal filing, asserting that the IRA could hinder innovation, a significant concern given the company's extensive portfolio of rare disease and cancer drugs.
Conclusion
The discourse on drug pricing in the United States unveils a complex juxtaposition of concerns about innovation and the urgent need for affordability. The Inflation Reduction Act (IRA) represents a pivotal governmental effort to address these contrasting interests, receiving widespread public approval despite apprehensions from the pharmaceutical sector. The dialogues and decisions in this domain will be instrumental in shaping future drug pricing models, aiming for a balance between fostering innovation and ensuring accessibility and affordability of essential medications. The evolving dynamics between public sentiment, pharmaceutical innovations, and governmental interventions will continue to be the linchpin in the journey toward equitable healthcare solutions.