Monitor for mentions of your
brand during an event
Whether you're preparing for earnings day, attending a tradeshow, launching a new product, or monitoring another event, it's important that your organization monitors for relevant mentions to understand the impact the event is having on your brand.
Analyst-curated event monitoring includes:
Monitoring for coverage leading up to, during, and after the event
Multiple coverage reports delivered daily throughout the week
Analysis report at the end of the event – providing key takeaways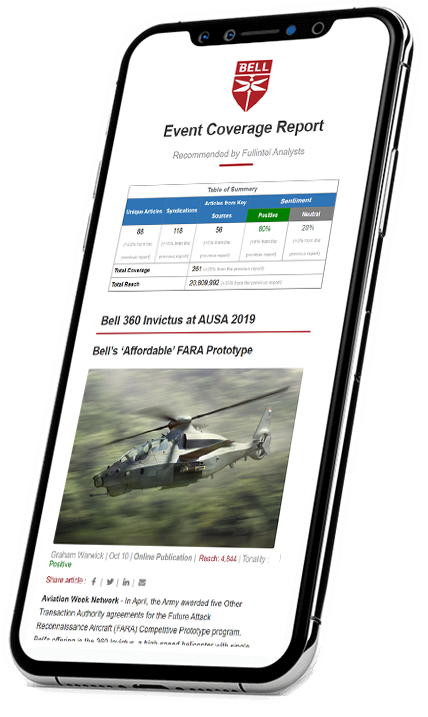 Get curated coverage
Your analyst will hand-pick the stories surrounding the event that matter most. Whether it be social, print, online, or broadcast.
Be informed without reading every article
Quickly scan trending coverage results surrounding the event to gauge the perception of your organization and the success of your event.
Review effectiveness of efforts
Understand how effective your event was across all media channels and easily showcase these important results with stakeholders.
No irrelevant mentions
Your Fullintel analyst fully reviews all content, selecting only relevant, event-related mentions, transforming them into insights that are quick to read and easy to understand.
Delivered at the exact time you specify
Delivered to your inbox throughout the day. Our analysts work 24/7 and are able to provide results on demand.
Narrative on results
Your analyst will review and interpret the data collected, providing a narrative on exactly what the results mean for your business.
The Media Impact Report is an in-depth overview of the coverage you receive during an event. The insights and features you will gain from a media impact report include:
Original article image (if available)
Publication source and journalist
Analyst summaries
An estimate of audience reach
List of syndicated sources
Potential reach including syndicated articles
List of stories related to the same topic
Analyze and showcase your results
Fullintel Analysts dig deep into the mentions that you and your competitors earned during the event to provide comprehensive media analysis. Analyzing only relevant data, your Fullintel analyst will supplement quantitative insights with qualitative explanations, applying a contextual narrative to your mentions.
Based only on clean data; no noise or irrelevant mentions
Customizable charts and graphs that adapt as your coverage does
Delivered via branded, executive-ready report templates or on Fullintel's web and mobile applications
Fullintel analysts supplement the data with insights based on their day-to-day awareness of your media footprint
Media Monitoring
Get a view of your coverage across all channels including online news, broadcast, social, radio, and even premium subscription services.
Media Analysis
Leverage the expertise of your dedicated Fullintel analyst for interpretation of your coverage and the impact on your brand.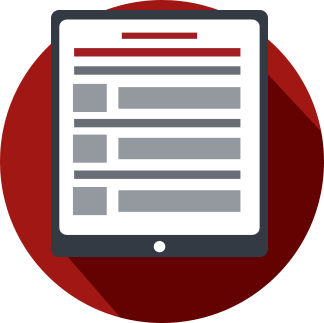 Executive News Briefs
Daily media coverage highlights and summarized insights, handpicked for relevancy and delivered to your inbox at the start of your day.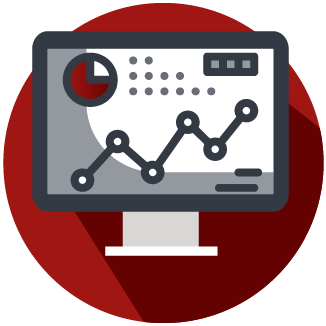 Crisis Monitoring
24/7 alerting, daily coverage reports, and insightful wrap-up analysis from Fullintel's award-winning crisis media monitoring team.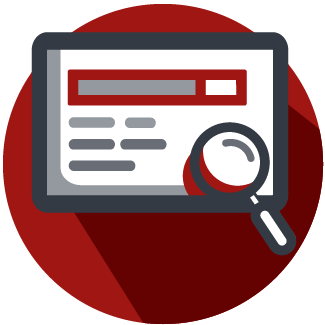 Risk & Compliance Monitoring
Accurate, real-time risk signals media monitoring to detect supply chain and other issues before they become major problems.
Let Fullintel be your managed services partner for media monitoring and reporting. Request a 30 minute, interactive demo to learn more.