You may have heard the latest buzz in the AI world: It's all about GPT-4, the new and improved version of ChatGPT. It's like the next level of AI and it's got a ton of cool new features. 
But here's the catch: You can only get your hands on it with a ChatGPT Plus subscription. It's $20 a month, but trust me, it's worth every penny.
So what makes GPT-4 so unique? Well, it's 10 times more advanced than GPT-3.5. It's like it has a sixth sense for context and nuances, so it gives you responses that are spot-on and makes perfect sense.
Still, you may wonder, what's the real difference between GPT-3.5 and GPT-4? 
Let me break it down for you:
Multimodal model:

GPT-4 is a

multimodal AI model

capable of processing both text and image data. That means it can interpret an image as part of a prompt and generate a fitting textual response.

Memory:

GPT-4 possesses a significantly expanded memory capacity. While GPT-3.5's short-term memory spans approximately 8,000 words, GPT-4's extends to around 64,000 words.

Parameters:

GPT-4 surpasses GPT-3.5 in terms of raw ability, boasting more parameters and computational power. This allows it to tackle more complex tasks and language patterns. Consequently, ChatGPT-4 (based on GPT-4, which supports up to one trillion parameters) is even more potent than ChatGPT and capable of managing a wider range of natural language scenarios.

Multilingual:

GPT-4 has enhanced multilingual capabilities supporting 25 languages, including French, German, and Spanish.
GPT-4 also comes with a bunch of cool plugins: 
1. Link Reader – Link Reader allows the model to understand content from various sources, including web pages, PDF and PPT files, Word documents, and even images or YouTube videos. It comes equipped with optical character recognition (OCR) capabilities for images and facilitates efficient web browsing and searching.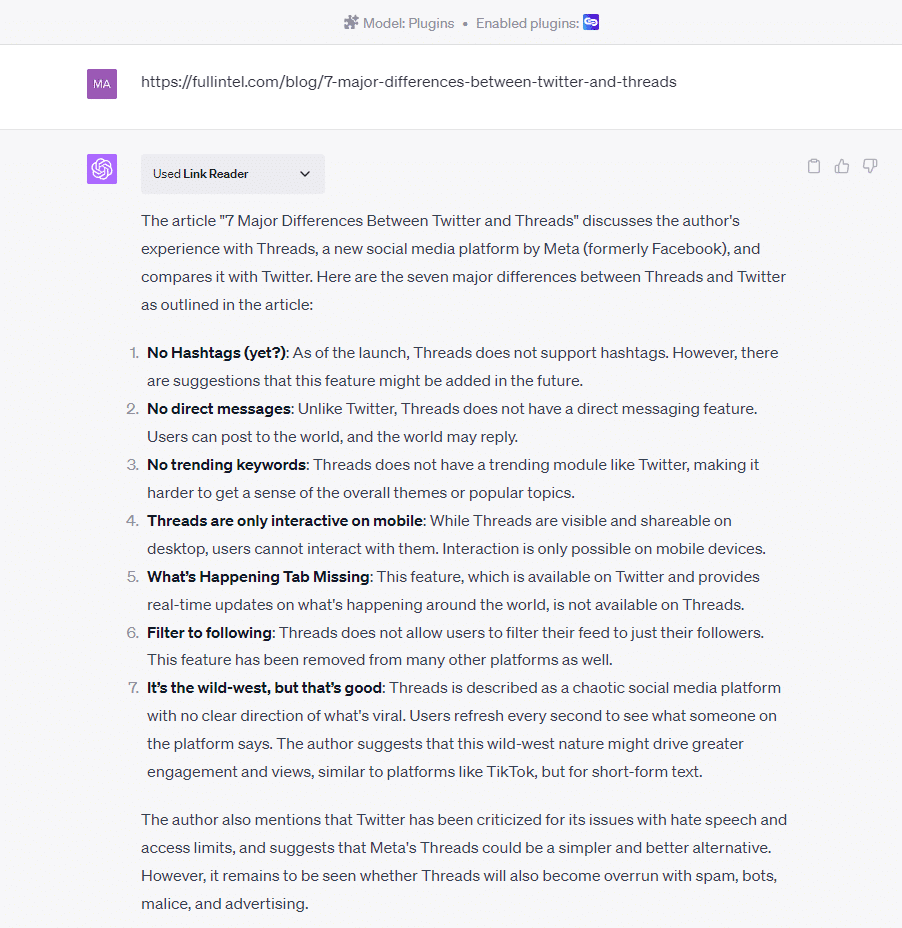 2. KAYAK: Explore flights, accommodations, and car rentals – or receive suggestions for destinations that fit within your budget with the GPT version of the popular travel app.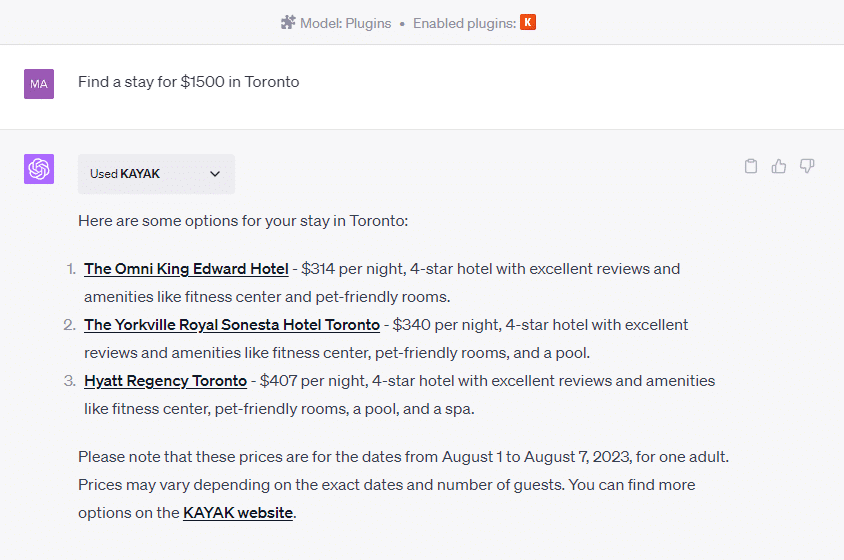 3. Meme Generator – The Meme Creator allows users to effortlessly create and customize memes by combining catchy captions with popular images or templates.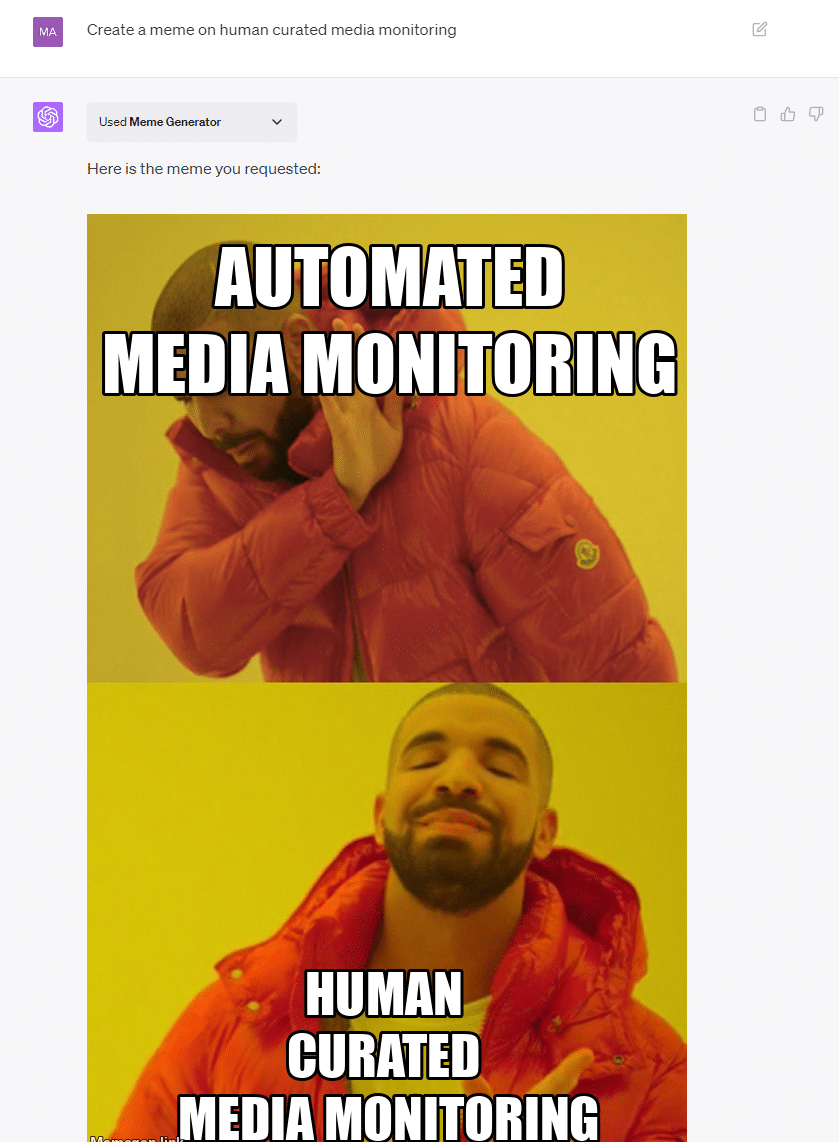 4. OpenTable – Offers restaurant suggestions and features a direct booking link.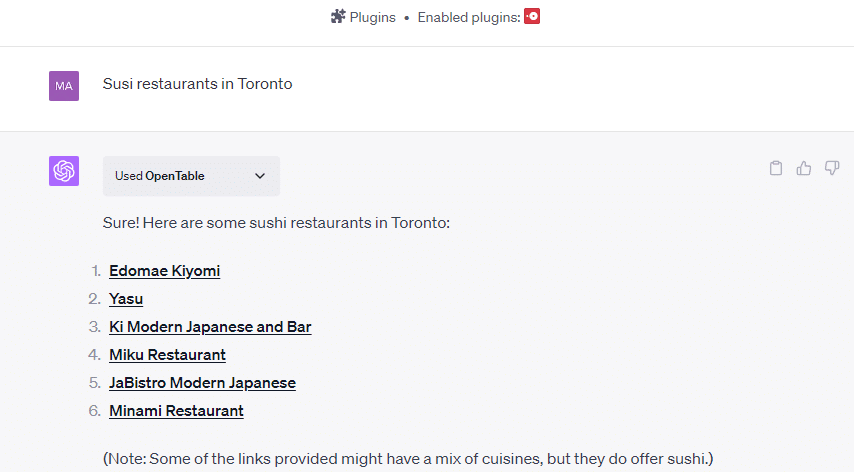 5. AI Gift Generator – The Gift Finder leverages advanced machine learning algorithms to understand your recipient's interests, allowing you to effortlessly find the perfect gift every time.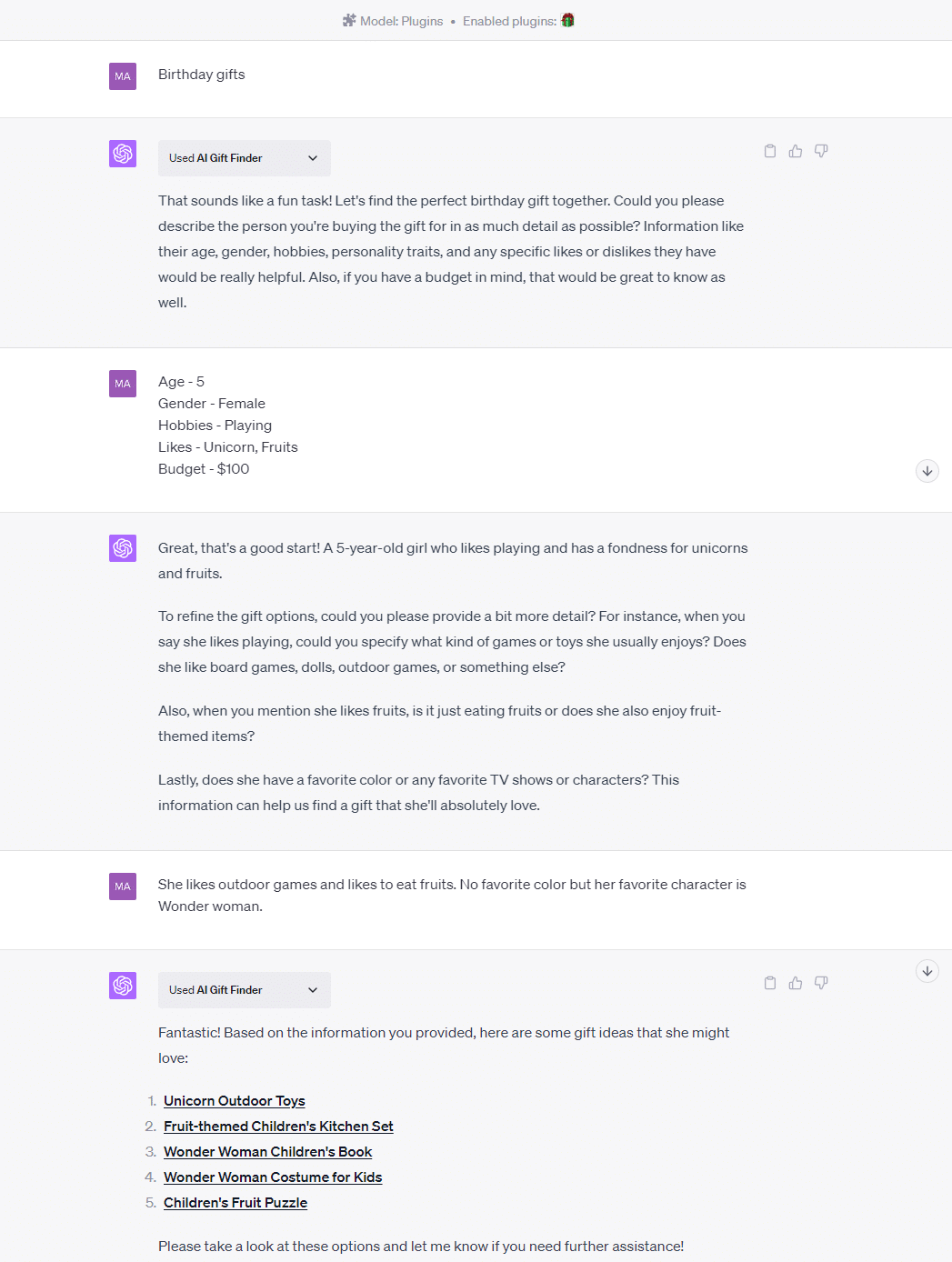 6. AI Quest – If you have a penchant for engaging in narrative-driven games, this plugin is your ultimate destination. Experience an immersive text-based adventure, dynamically crafted by AI, where your decisions mold the storyline.
7. CoderPad – Execute code in over 30 distinct programming languages.
You can even develop your own plugins to suit your needs.
GPT-4 represents a significant advancement in AI technology, offering a wealth of features that enhance its understanding, responsiveness, and versatility. Notwithstanding its subscription-based access, it promises to be a game-changer that will set new standards for AI large language models. You can sign up for it here.