When it comes to navigating marketing, PR, communications and even the business as a whole, high-quality media intelligence can be incredibly powerful. Despite this, the practice of gathering media intelligence is still evolving.
Whether you're looking for insight into your influencers, or an assessment around brand sentiment, the good news is that this isn't the media monitoring of the past where you get a simple clipping report each morning. Media intelligence is a strategic business tool that provides valuable insight for everyone from the PR team to the C-suite.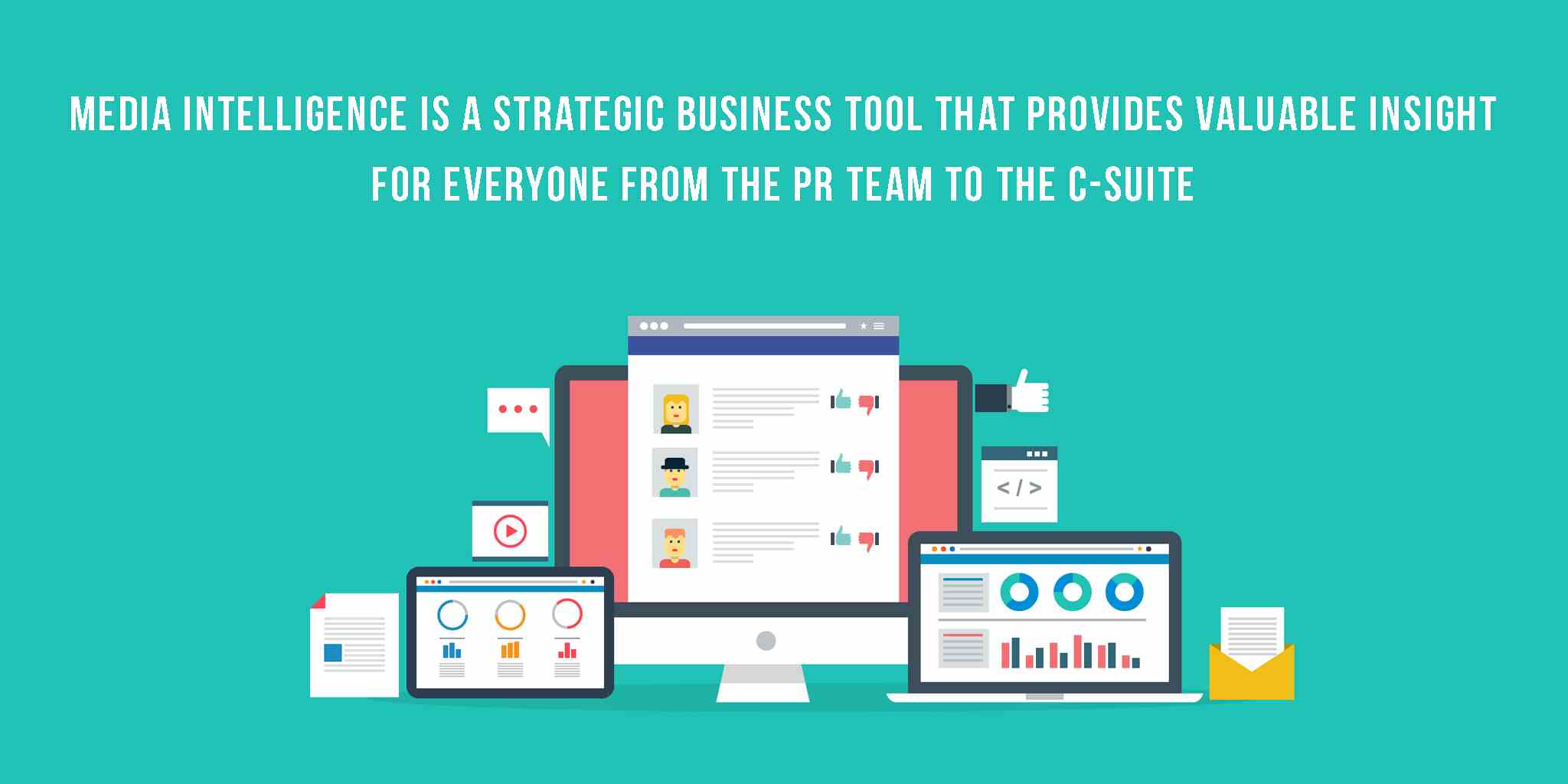 However, many times media intelligence isn't done in a way that produces the high-quality media intelligence needed for it to be truly impactful.
Here are three proven steps to gathering high-quality media intelligence:
Step 1: Ensure All Media Coverage Is Being Assessed
High-quality media intelligence is only as powerful as the breadth and depth of the coverage gathered, and at times there can be significant gaps in coverage. Monitoring tools are often limited in terms of the content they're monitoring due to being behind paywalls, behind sites that are private or content sources being unique and not crawled by the major platforms. As a result, the PR or marketing team is then left trying to fill in the gaps with manual logging in, out, searching and monitoring to ensure nothing is overlooked.
The goal should be to have all relevant potential channels of coverage monitored so there's an accurate picture of what's happening with your brand. Monitoring should include news clippings, coverage across all channels — online, social media, TV, radio, print and even subscription sites.
It's not only about monitoring how many times you are mentioned but also knowing whether the mentions you are getting are positive or negative. You should look for trends such as if your negative mentions are in a certain market, or your positive mentions are often on a certain program. Then you can create action plans to put more (or less) effort in a specific direction.
Additionally, having full coverage means that there may be emerging needs — such as in the time of a crisis — where additional monitoring and issue management is required. You will want to ensure your media intelligence gathering process can handle this so that key stakeholders have the information they need when they need it.
Step 2:  Ensure The Right Content Is being Analyzed
The data gathered through monitoring isn't going to be useful unless there's context for what your company really needs. You want the most relevant, contextual high-quality media intelligence possible to ensure you're focusing efforts in the right area.
When deciding what to gather intelligence on, including things such as brand terms and adjacent terms, can help provide insight into what products people are most interested in, or determine purchase intent. With more and more consumers turning to influencers to help them make choices about buying, monitoring influencers on social media is a critical piece of the puzzle when it comes to your analysis.  
For example, when we do a search on Twitter for "influencer marketing" because it's such a broad topic, we have hundreds of tweets and potential influencers to sift through. The reality is that it would take hours (or possibly days) to go through each of these accounts and tweets to determine who's most relevant, and a report that just shows these results wouldn't be particularly helpful. 
This is why human-centered curation of your media intelligence is key. Having an expert who understands the nuances of your business will help filter out irrelevant coverage and ensure that the analysis is being done on the content that will have most value for your business. With a service like this, you're not be stuck trying to decide who's relevant and who's not, as it would be done for you by a specialist who works with media intelligence all day long.
With an expert taking care of your monitoring, all sourced data can be reviewed for its relevance and accuracy, along with its value, before being cascaded out to the appropriate teams.
Having analysis done by a person — not only by a tool — helps turn data into action, as findings are then relevant and actionable and the impact on your brand determined. An analyst can handpick the right news, identify emerging issues and sentiment previously unmonitored, social media posts, influencer opinions, and competitive insights for your organization, helping to filter out the noise.
Using a human to do your monitoring also add value in situations where computers and technology can get confused.
For example, Fullintel client AAA has their acronym name mentioned thousands of times, which results in as many hits picked up by media monitoring platforms. However, the use of the "AAA" name could be in relation to batteries, or groups for alcoholics, or any number of other things that are not relevant at all. Analysts that understand their business can ensure that relevancy is 100% and influencer intelligence is spot on. A person is far more likely to pick up on these nuances than a computer program.
Step 3: Create Actionable Reports That Justify Your Value And Identify Clear Business Opportunities
Media intelligence is no longer the domain of your PR team but something that your entire organization can use, so intelligence collected needs to be put into a format that can be reviewed and put into action by relevant stakeholders.
Ideally, your media intelligence will be customized to your organization's specific needs and delivered in dashboards and reports you can share it with busy executives.
Reporting should also be able to be customized to different roles so that everyone has only the intelligence they need on an ongoing basis, and that information is delivered in a format that best suits their role — from alerts to intelligence briefs to customized dashboards.
Fullintel client, MUFG Bank uses their reports to take a data-driven approach to media list development and PR opportunity pitching. Adam Snyder, the VP of Corporate Communications and his team use their daily monitoring reports and regular influencer monitoring for helping demonstrate the impact and contribution of the PR team to the business.
In a 24/7 world, you can't wait until the next morning for the information you need as you need it. You need high-quality media intelligence gathered around the clock and media analysis reports available on demand.
Having strong reporting that is pertinent to different stakeholders means you can also implement a process to triage and delegate. For example, if your brand is being criticized and this is captured through monitoring, your process may be to immediately alert the PR team. Or if your brand is getting lots of positive buzz from a particular person on social media, then you may want alert marketing to investigate if this person is an influencer.
The idea is to have reporting structured in a way that as many areas of the business can use it to their advantage.
Ultimately, reporting should be connected to KPIs so that you can create actionable plans that support the organization's broader objectives.
Investing time and money into ensuring you have strong, high-quality media intelligence available to you can help set you apart from your competition. The combination of media intelligence gathering and skilled human analysis allows for curated data that can take your brand and influencer marketing to the next level. By focusing on quality over quantity, you're likely to see a much better return on your efforts to make the most of your media intelligence.