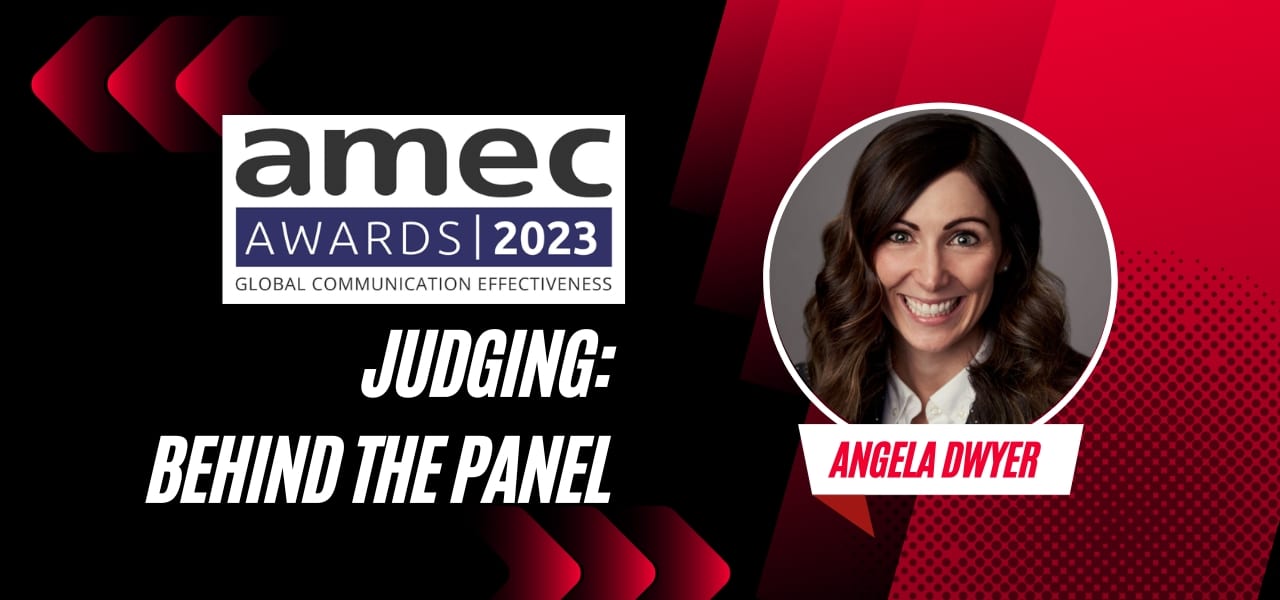 Fullintel's Head of Insights, Angela Dwyer, has been selected as a judge for the 2023 AMEC Awards.
Dwyer joins AMEC's distinguished panel of nearly 30 international independent judges, ranging from consultancy to in-house to academic and media backgrounds, who will select the most deserving applicants for the 2023 version of the annual awards. 
"I'm excited to join such a rich group of talented and experienced individuals and to contribute to such an important awards program for the PR and communications industry," says Dwyer. "Awards programs such as AMEC's are incredibly important for showcasing the great work that takes place in the media measurement community, and for reinforcing that brands need to rely on measurements and methodologies they can trust and that show results."
When it comes to results, judges like Dwyer review branded submissions across criteria including strategy, implementation, and – most importantly – effectiveness. Multiple judges review each submission. And, of course, judges don't have access to or evaluate entries in any category with submissions from their own organization. 
"The most rewarding element of judging the AMEC awards is seeing how brands integrate measurement and really show the impact of communications work," adds Dwyer. "It's a breath of fresh air to see brands being rewarded for their focus on metrics that matter and that measure actual impact, and not just the vanity metrics."
It has been a busy year for Dwyer, who joined Fullintel a little more than a year ago and was named a Fierce Pharma Advisory Board member in February. 
After being named a 2023 AMEC Rising Star in March, she co-authored a research paper with UConn's Dr. Tyler Page on brand trust that won a benchmarking award at the International Public Relations Research Conference (IPRRC) later that month. She was named a PR News 2023 Top Women Award winner in April and a Data and Media Measurement Game-Changer by PRNEWS in August. 
Dwyer also recently produced a second research paper on brand trust for pharmaceutical companies, also co-authored with UConn's Dr. Page, which she will present at this year's PRSA ICON conference in October. 
This research inspired the Fullintel Trust Score, a proprietary metric developed by Dwyer this year that shows how likely coverage is to build brand trust based on certain trust factors. Trust factors are weighted according to industry and primary goal, such as improving sales or boosting reputation, to determine the Trust Score. 
AMEC says all judges were chosen for their experience and expertise. To avoid any potential conflict of interest, judges don't evaluate entries in any categories with submissions from their own company (if applicable).
Fullintel won four 2022 AMEC Awards, including two golds, three in 2021 (including one gold), and one in 2020.