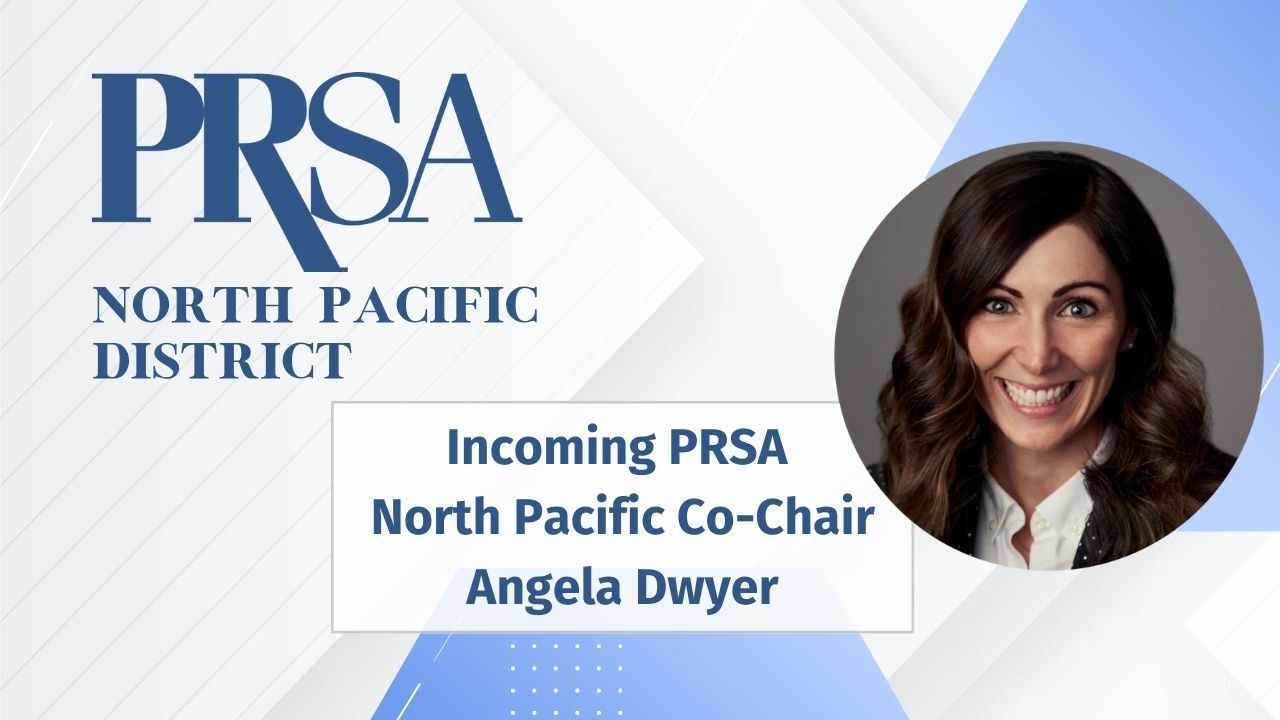 Fullintel's Head of Insights, Angela Dwyer, has recently been named co-chair of the Public Relations Society of North America (PRSA) North Pacific District for 2024. 
Alongside the rest of the district's leadership team, Angela will help facilitate quarterly board meetings and host a range of events, including the organization's annual membership orientation, a virtual leadership rally for incoming district and chapter leaders, and the chapter's annual meeting at PRSA ICON.
Hailing from the district's Salt Lake chapter, Angela joins a distinguished district leadership team consisting of members from Puget Sound to Oregon to Idaho and Silicon Valley. 
"It is truly an honor to be named co-chair of PRSA's vibrant North Pacific District," says Dwyer, who also presented her original PR research on trust factors at this year's PRSA ICON conference. "We look forward to continuing the great work of the district's current board, including helping to develop our members into truly world-class business and communications leaders with a strong commitment to diversity and inclusion."
PRSA officials say Angela's deep experience in measurement and research and as a subject matter expert will be invaluable for an organization seeking to stay on top of and respond to emerging trends in PR.
"We're so excited Angela Dwyer was elected to serve as co-chair of our District board," says outgoing district chair Taraneh Fultz. "She's an incredible professional in her own right, and we know that with the insights at her disposal, our members are in the right hands to become smarter, better prepared and more connected as they traverse a complex, ever-changing public relations career."
Angela's fellow chapter co-chair in 2024 will be Alaska's Elizabeth Rue. The district's co-chair-elects for 2025 are Hanna Gross (Mid-Columbia) and Devin Knighton (Salt Lake). 
The rest of PRSA North Pacific's new board, which will begin its term on January 1, are as follows:
PRSA is the communications industry's largest trade association. The Northwest chapter serves as the voice of approximately 2,500 members across eight U.S. states and 13 PRSA chapters.