Anyone familiar with media monitoring will tell you the same thing: Twitter is massive.
Consider the numbers: More than 500 million tweets get sent each day, good for around 6,000 tweets per second. Even though new owner Elon Musk has promised to rid the platform of its notorious spam bots, that's a lot of data volume to sift through.
Indeed, companies monitoring the full Twitter firehose must deal with truly extraordinary data volumes on an ongoing basis. 
So what's the best way to do it? 
Read on for some tips from Fullintel's award-winning media monitoring team.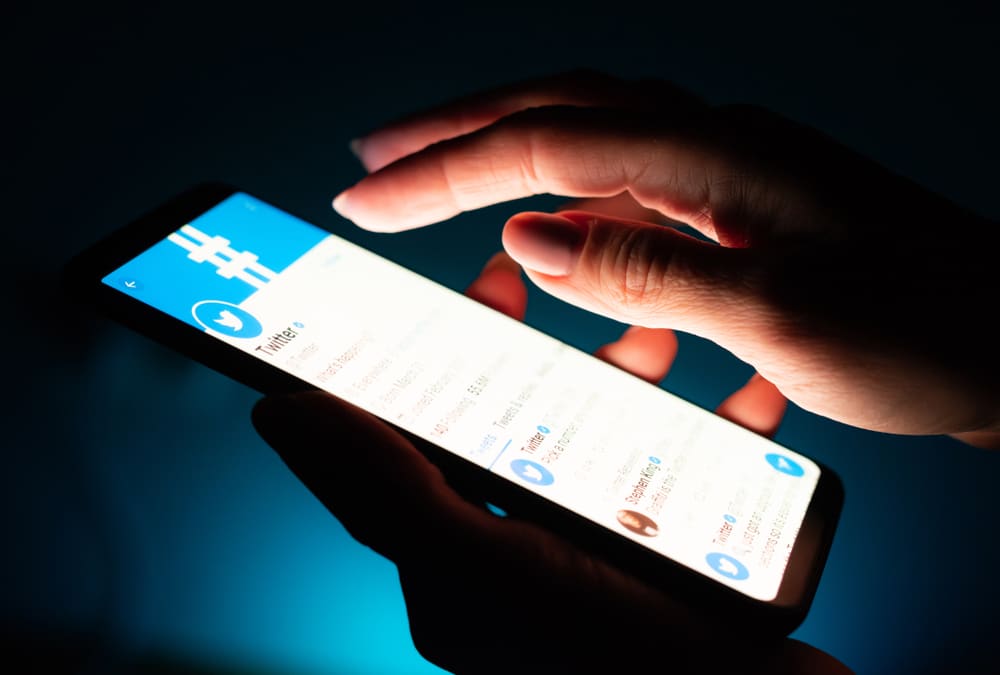 Monitoring Twitter: First steps
Every monitoring journey begins with a single step – or multiple steps, as it were. Here are a few to ensure you track the right data, and aren't overwhelmed with irrelevant noise:
1. Research desired keywords and hashtags: It's always advisable to run several tests in your monitoring platform to determine which keywords and hashtags make the most sense for your monitoring project in terms of both volume and relevancy. You may be surprised to learn some keywords and hashtags that weren't on your radar are getting tons of action, and others not so much.
2. Research Twitter influencers (with a cut-off number in mind): Twitter is a gold mine of important influencers, but it's sometimes hard to separate the essential voices from the pretenders. Having a follower count cut-off number based on the relative size of your industry and chosen topics can help – an account that constantly tweets with few followers probably isn't a good influencer.
3. Determine the nature of your Twitter influencers. Is your goal to monitor public opinion, media opinion, expert opinion – or all three? Are you more interested in business-to-consumer (B2C) or business-to-business (B2B) opinion leaders? The answer to these questions will advise which influencers to prioritize in your monitoring.
Monitoring Twitter: Next steps
Now that your keywords, topics, and influencers are set up, and you've started monitoring, it's time to interpret the collected data.
1. Clean your data. Any dataset can become polluted with bad or irrelevant data. Still, the nature of the platform – bots are everywhere on Twitter – makes this even more likely when monitoring this social network. Some Twitter bots have large followings composed of fake followers, making them even harder to spot. 
But spot them you must because your Twitter data will otherwise very quickly become a mess of irrelevant information. Pro tip: Many bots often follow numerous accounts but don't have many followers, have no profile photo, have usernames that include several numbers, and often have recent account creation dates.
However, it's important to note that not all Twitter bots are inherently bad. Some automated accounts are super valuable (although maybe not so much for your Twitter analysis). At any rate, Twitter recently rolled out a new identification scheme for what it calls "good bots" last February.
2. Analyze influencers by sentiment: Running sentiment analysis on real-time Twitter data will help your team determine who advocates for your brand and products and who you should target to help amplify your messaging. Likewise, it'll also help you identify those users who are consistently negative about your brand.

Monitoring Twitter: Final steps
You've done it: You've set up your monitoring program, determined your influencers, and even performed some sentiment analysis. Now it's time to dive a little deeper and keep your monitoring on track for the long term.
1. Perform further analysis. To get the most from your Twitter monitoring and analysis, consider additional metrics to more finely gauge the weight of each influencer or topic as it relates to the overall conversation. Metrics such as overall engagement rate, reach, audience growth, network mapping, and demographics can paint a more vivid picture.
You can also consider integrating your Twitter analysis with other platforms or media types, such as Facebook, Instagram, print, and online news. You might be surprised how closely various media types interact with and drive one another.
2. Adjust your monitoring parameters in real time. Like any media monitoring program, what you begin with is just a starting point. It's advisable to always run brief content audits to ensure you're not bringing in irrelevant content via certain keywords or if new keywords, influencers, or topics have cropped up that you should add.
You can rely on Fullintel's Twitter monitoring
Did we mention that to stay on top of a platform as fast-moving as Twitter, you'll need to perform many of these steps every day?
That's why many of the world's top companies engage Fullintel's service-oriented team to monitor Twitter, Facebook, LinkedIn, Instagram, and other social media platforms – along with traditional media such as print and broadcast – for them. 
Fullintel monitoring specialists and media analysts are certified by AMEC, the media measurement industry's foremost professional organization and steward of industry best practices. They'll take care of every step of the Twitter monitoring process, so your team can focus on engaging your influencers and running winning social media campaigns. 
Contact us for more information on how our team can help you achieve your PR and communications goals.