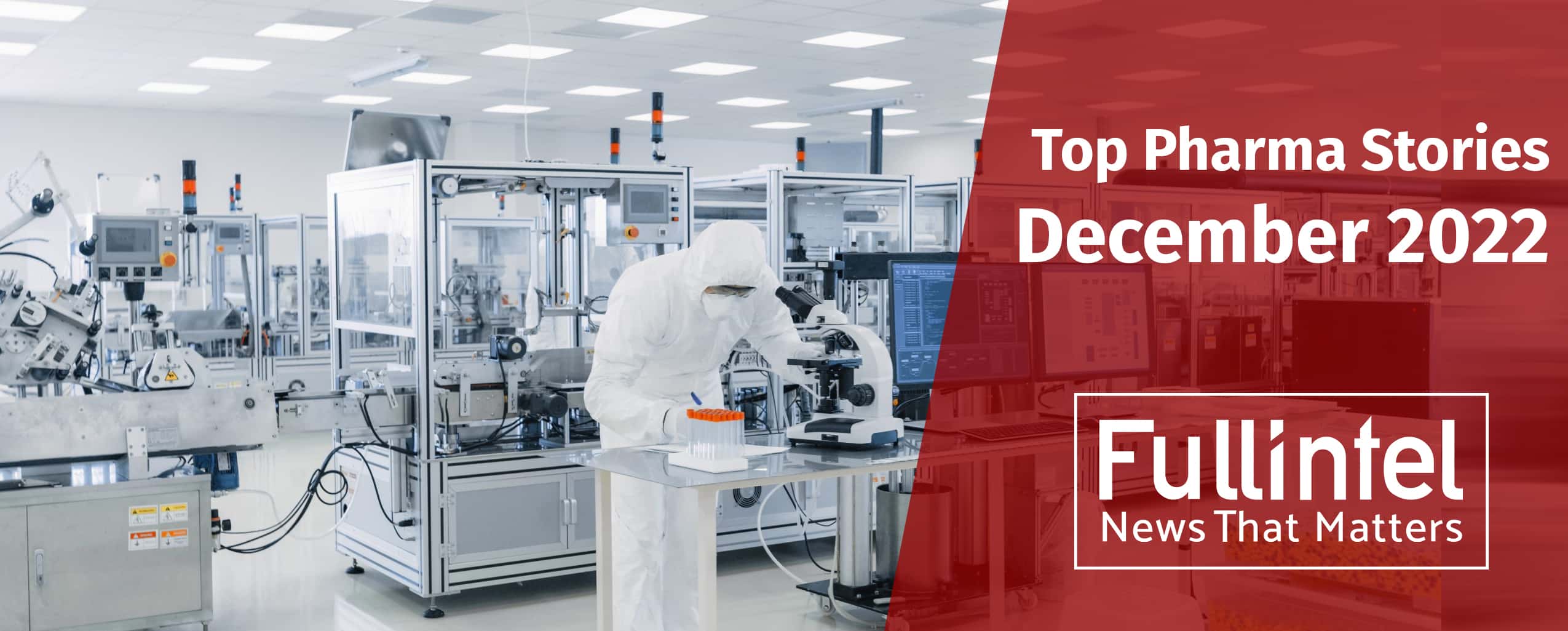 Elon Musk's Neuralink Brain Chip Tech Sparks A Wave of Innovation – Experts Remain Skeptical About the Company's Prospects
The modern pharmaceutical industry is a highly globalized and competitive sector. Despite challenges, the industry is snowballing due to technological advances, increased research and development, and heightened global demand for innovation. The following stories were identified by our Fullintel Hub, a powerful online tool that allows users to find trending/popular content in various media channels with metrics, including reach, sentimen, and trending score. From regulatory updates and scientific breakthroughs to the most trending topic, our tool provides in-depth, up-to-date news, analysis and insights from the pharmaceutical industry.
Coverage surrounding the following popular topics created a massive buzz in the industry this month: 
Elon Musk's Neuralink shows brain implant prototype and robotic surgeon during a "show and tell" recruitment event
The Biden administration proposed a ban on scam Medicare ads
Nearly 5.5 Million Americans have signed up for Obamacare
December's Top Stories:

While experts are skeptical about Elon Musk's mysterious brain chip trigger buzz, a whopping number of Americans signing up for Obamacare draws media attention
Despite the coverage being neutral in sentiment, Elon Musk's Neuralink's flashy brain chip sparked a debate and drove social engagement. While the Biden administration calling for a crackdown on misleading Medicare Advantage plan ads grabbed the highest trending score of five, the coverage surrounding the record number of people signing up for Obamacare peaked on December 14, getting media attention but without the same social traction.
These topics contributed to 5.13% of the pharmaceutical industry's overall coverage.
A Break-Down of Recent Trending Stories:

Elon Musk, who has largely been in the news recently for all wrong reasons, is making waves again, this time with his brain implant startup Neuralink. The company echoed lofty ambitions about its brain-implant technology during a "show and tell" recruitment event. Vice President of implants, DJ Seo, presented the latest iteration of the company's wireless and rechargeable device, sharing footage of a robot built to perform the implant surgery. The device, when implanted into quadriplegics with brain or spinal injuries, will help control a computer mouse, phone, or any device just by thinking. With experts asking people to wear skeptic hats about Neuralink's unusual claims, the traditional media coverage turned out to be majorly neutral, with social media users "laughing" at these flashy declarations. Despite the potential benefits, Neuralink has been accused of animal cruelty as the testing has caused unnecessary harm to  animals, driving the negative coverage. The news trended on December 1st and 5th, receiving the highest score of five. Above all, there are speculations that Elon Musk's Neuralink demo was just a recruitment tactic to fill the vacant roles.

In an aggressive move to end the growing problem in the Medicare Advantage marketplace, the Biden administration has proposed a ban on misleading ads for Medicare Advantage plans targeting older people. As the new regulation proposed by the Centers for Medicare and Medicaid Services would ban ads marketing Medicare Advantage plans with confusing words, imagery, or logos, luring them to sign up for plans that don't cover their doctors or prescriptions, the majority of people show their support through "love" emoji. The rule helps strengthen Medicare prescription drug coverage, implementing an essential provision of the Inflation Reduction Act to help more people with low incomes to afford their prescriptions. While most social media users flaunted their love for the new rule, the coverage also garnered the highest trending score of five and secured the highest social engagement across the three stories this month.

Affordable Care Act, also known as Obamacare, has drawn 5.5 Million enrollees so far for 2023, an 18 percent increase over the same period last year, according to data released by the U.S. Department of Health and Human Services. With the enrollments continuing for 33 ACA Marketplaces and 18 state-based marketplaces in 17 states and the District of Columbia, the HHS believes the whopping number of enrollments is the outcome of Biden's commitment to strengthening the ACA and investments to lower healthcare costs. According to the U.S. Centers for Medicare & Medicaid Services, the Biden administration also plans to make behavioral health care more accessible through new policies in 2024. The story drew "laugh" reactions from social media users, with most of the coverage being neutral in sentiment. The story picked up momentum on December 14th, garnering a highest trending score of four (out of five), with the lowest social engagement across the three top stories.