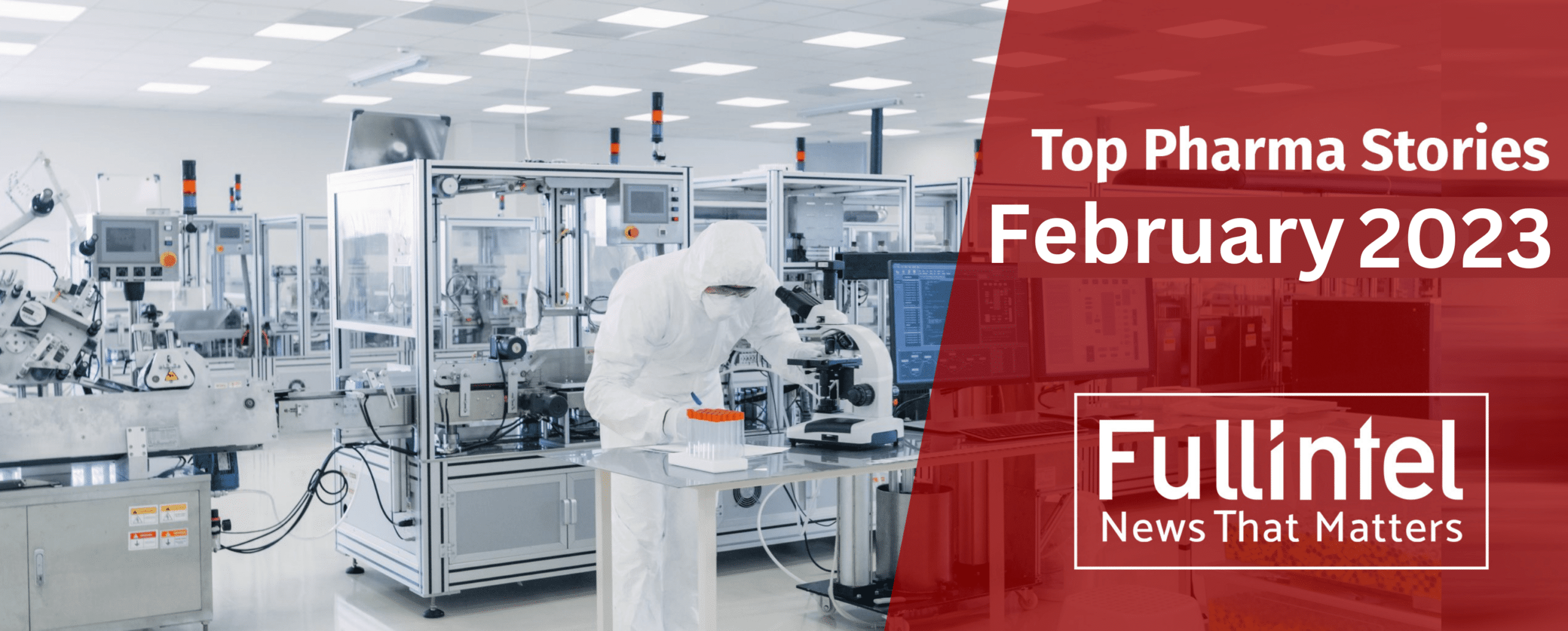 Google's AI Medical Chatbot Draws Skepticism From Medical Professionals
Artificial Intelligence urges the pharma industry to reorganize business models and rationalize biopharma manufacturing as it enhances financial decisions and speeds up time-to-market. Furthermore, a new generation of AI reduces human error and boosts performance in the recent era, paving the way for a colossal advancement in the pharma industry. Through a synergistic interaction between various technologies, every step of the pharmaceutical value chain is benefiting from AI, including drug development, clinical trials, logistics, commercialization, marketing, and pharmacovigilance. Considering these metrics, our Fullintel Hub identifies the most trending topics and provides readers with an in-depth analysis of the top news impacting the pharmaceutical industry.
Coverage surrounding the following popular topics created a massive buzz in the industry this month: 
Google Research and DeepMind Develop AI Medical Chatbot
China's Baidu to Release ChatGPT-Like Bot to Compete with Other Healthcare Bots
Biotech IPOs to Grow with a Focus on Startups With Human Trial Data
February's Top Stories:

Google's New Chatbot for Healthcare Grabs Media Attention
Coverage surrounding medical professionals expressing doubts over Google Research and DeepMind's AI Medical ChatBot MedPaLM trended online and drove social engagement.
With over half of the coverage being neutral in sentiment, Google Research and DeepMind's AI Medical ChatBot sparked a debate over its effectiveness, driving the highest trending scores for the analyzed period. Coverage featuring Chinese search engine Baidu's plans to release its own ChatGPT-like bot to compete with other healthcare bots peaked during the first week of February and generated interest and discussion among industry experts, investors, and the public. Additionally, the news about small private biotech companies expected to see a resurgence in initial public offerings (IPOs) as interest rate hikes slow down garnered positive public reactions despite low coverage.
These topics contributed to about 7% of the overall coverage in the pharmaceutical industry.
A Break-Down of Recent Trending Stories:

Google Research and DeepMind Develop AI Medical Chatbot
While big tech companies have been playing around with large language models like GPT-3 and PaLM for quite a while, Google joins the game in response to Open AI's ChatGPT by teaming up with DeepMind to develop MedPaLM. This ChatGPT-like Chatbot benchmarked on MultiMedQA is explicitly designed to answer medical questions, featuring methodology for evaluating human model responses across several axes, including factuality, precision, risk, and bias. Though "love" was the most dominant reaction by social media users, confirming that the news has generated excitement and optimism about the future of healthcare and the potential of AI to improve lives, it also sparked a significant number of "angry" responses due to the fear that artificial intelligence could take over jobs and override the advice of medical experts. This resulted in a 2% negative sentiment. Nevertheless, the story garnered significant attention in the pharma industry, and the coverage continued to trend throughout the month.
China's Baidu to Release ChatGPT-Like Bot to Compete with Other Healthcare Bots
With Open AI's ChatGPT turning AI technology on its head, Chinese tech giant and search engine leader Baidu is jumping on the bandwagon by preparing to launch its own ChatGPT-like AI tool "Wenxin Yiyan" (Ernie bot) in March. Additionally, by acquiring healthcare data provider GBI, Baidu is entering a new era of the "AI+Healthcare Big Data Whole Chain Insight" in healthcare as a part of launching this  bot. The acquisition is expected to provide significant growth opportunities for Baidu's HCG in the healthcare sector, as GBI's resources will enable Baidu to break traditional business models and achieve digital-intelligent transformation for corporate users, including pharmaceutical, medical equipment, CRO, or healthcare capital, in areas such as R&D, pipeline planning, market access, and commercialization. While the news received lots of "love" reactions, others feared its potential to take over jobs and produce biased or incorrect information, resulting in negative coverage. The coverage peaked on February 7 with a trending score of 5.

Biotech IPOs to Grow with a Focus on Startups With Human Trial Data
Initial public offerings by small private biotech companies are set to stage a comeback later in 2023 after a rough 2022 season. In the biotech sector, there were only 47 IPOs last year, raising a total of about $4 billion, compared to 152 offerings in 2021 that had raised over $25 billion. Despite Fullintel Hub recording a neutral sentiment for about three-quarters of this coverage, the news received a large share of  "love" and "wow" reactions from its audience. Additionally, the story garnered high trending scores on January 30 and February 13.