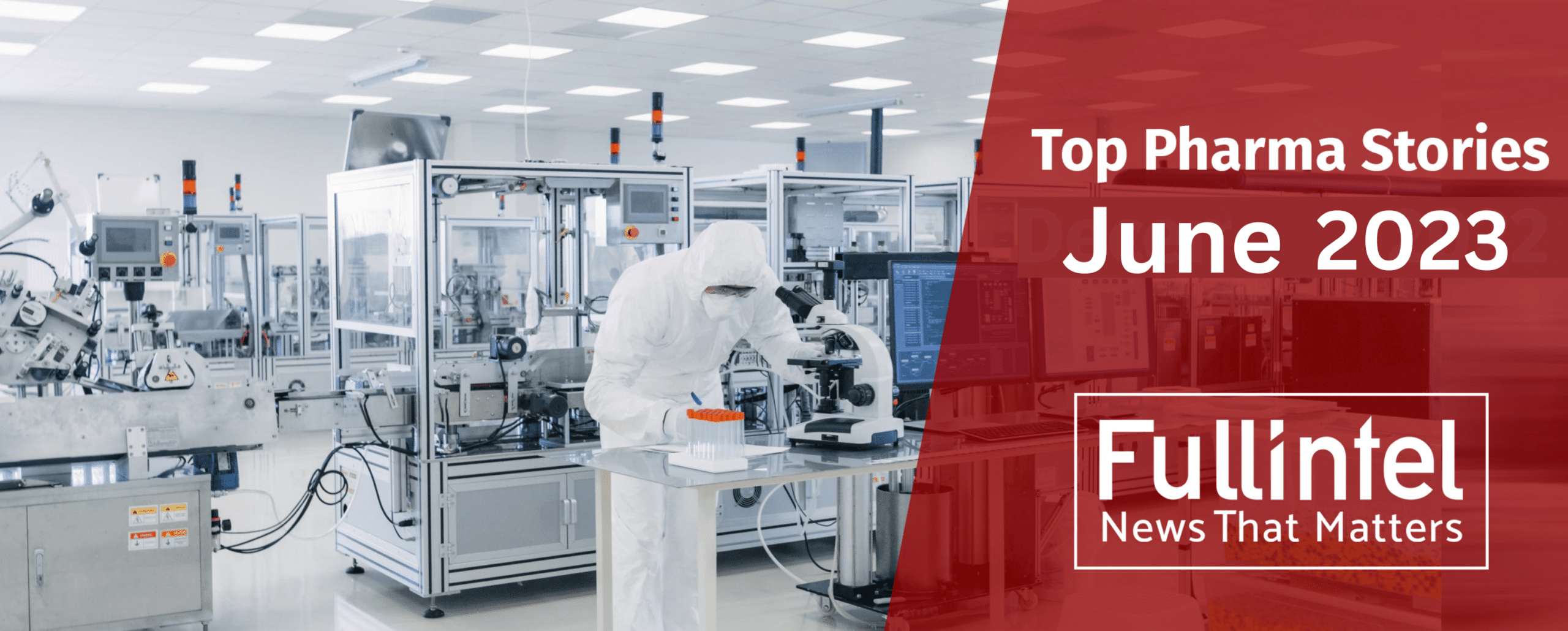 FDA Greenlights Neuralink's Human Trials for Revolutionary Brain-Computer Interface, Captivating Audiences Worldwide
The pharmaceutical industry is experiencing remarkable growth and positive prospects in 2023, driven by technological advancements, increased research and development and a rising global demand for innovation. However, it also faces significant criticism amidst its progress in improving patients' quality of life. To navigate the expanding media landscape and communicate effectively with customers, pharmaceutical brands leverage social media platforms for market intelligence, customer feedback and raising awareness about illnesses. The Fullintel Hub is a powerful online tool that tracks trending news and content across various media channels, providing valuable metrics such as reach, sentiment and trending scores. From identifying key stories in the pharmaceutical industry to providing up-to-date news, analysis and insights, covering regulatory updates, scientific breakthroughs and other trending topics, our tool plays an integral role in keeping businesses informed and ahead of the curve in this fast-paced industry.
This month, we explore three captivating stories that highlight cutting-edge innovations and recent developments in the industry:
Neuralink Gets FDA Nod To Begin Human Trials of Brain-Computer Interface
Apple Commits to Mental Health With Tracking on Watch and iPhone
Sanofi Aims To Be the First Pharma Company 'Powered by AI at Scale'
June's Top Stories:

Adoption of Innovative Technology in the Pharma Space Sparks High Engagement
In recent weeks, media coverage extensively focused on three topics that drew public attention, including Neuralink's brain-computer interface, Apple's dedication to mental health through new tracking features and Sanofi's ambition to be the first pharmaceutical company to leverage AI on a large scale.
Neuralink's FDA approval for human trials of their brain-computer interface achieves the widest reach through news volume and social shares, but also generates mixed sentiment among newsreaders this month, particularly due to the company's controversial history. On the heels of mental health awareness month, Apple's recent update has enthused users, thanks to its potential for promoting mental health. Lastly, audiences respond positively to Sanofi's plans to use AI to enhance its pharmaceutical operations, applauding the multinational pharmaceutical and healthcare company's commitment to improving the future of healthcare with cutting-edge technology.
Collectively, these topics claimed 8% of the total media coverage in the pharmaceutical industry, emphasizing their substantial influence on the media landscape.

A Break-Down of Recent Trending Stories:

Neuralink Gets FDA's Nod To Begin Human Trials of Brain-Computer Interface
Elon Musk's brain-implant startup, Neuralink, has achieved a significant milestone by obtaining clearance from the U.S. Food and Drug Administration (FDA) for the first human clinical trial of its brain implant device. The device aims to stimulate mental and physical activity, with potential applications, including restoring eyesight and enhancing communication for individuals with severe paralysis. Neuralink's ambitious long-term goals involve connecting users' brains to their phones and assisting quadriplegic patients to regain mobility. Despite past setbacks, including rejected human study requests and ongoing animal-testing investigations, the FDA approval brings excitement and hope for many as a remarkable neuroscience advancement. However, it has also evoked skepticism and concern, resulting in a 7% negative sentiment and "angry" reactions on social media, questioning the ethics and safety of Neuralink's approach. On the other hand, those intrigued by the potential benefits display hope and optimism, with "wow" reactions and a mix of positive/neutral sentiments. To gain public trust, Neuralink must address concerns, enhance transparency and demonstrate the safety and effectiveness of its technology.

Apple Commits to Mental Health With Tracking on Watch and iPhone
Apple's recent press release, featuring updates to iOS 17, iPadOS 17, and watchOS 10, underscores the company's dedication to prioritizing mental health and well-being. These updates introduce innovative features such as the Health and Mindfulness apps, which allow users to track their emotions and gain valuable insights into their mental states. The enhancements also include tools for self-reflection, depression and anxiety assessments, and personalized workout schedules. Apple's focus on vision health is evident through its encouragement of healthy habits, such as spending time outdoors and maintaining appropriate screen distances. The company ensures user privacy through data encryption, giving users control over their health information. The updates have been met with overwhelmingly positive feedback, as reflected by the "love" reactions from social media users and the positive sentiment depicted in news articles at almost 90% positive. The press release and resulting pickup featuring this announcement secured the highest trending score on June 5.
Sanofi Aims To Be the First Pharma Company 'Powered by AI at Scale'
French pharmaceutical company Sanofi is leveraging artificial intelligence (AI) technologies to transform its operations. Through a collaboration with AI platform company Aily Labs, Sanofi has created the internal app, Plai, which enables real-time data interactions and provides comprehensive insights into the company's activities. Plai uses AI to analyze internal data across various functions, offering timely insights and personalized scenarios for decision-making. Sanofi's CEO, Paul Hudson, emphasizes the company's dedication to using disruptive technologies like AI to revolutionize medicine. Sanofi's AI adoption extends to research and development, clinical operations and manufacturing. The company has also formed partnerships and made acquisitions with AI-focused firms, demonstrating its commitment to accelerating scientific advancements and improving patient outcomes. With ongoing investments and partnerships, Sanofi is at the forefront of AI-powered innovation in the healthcare sector. Audiences have responded positively to Sanofi's AI initiatives, with many expressing enthusiasm through "wow" and "love" reactions. The company's press release announcing these initiatives received multiple syndications throughout the week, earning an impressive trending score of 5 on June 13.