Media Monitoring on mobile
Expert Analysis
Your dedicated Fullintel analyst reviews all search results, filtering out the noise to ensure only the most relevant results are returned.
Immediate Insight
Your Fullintel analyst will ensure the top 10-20 stories are flagged as important, for you to prioritize reading and give immediate insight into the day's top stories.
File Management
Coverage will be manually sorted and filed into custom monitoring topics prior to your review, to make analysis and interpretation faster and more efficient.
Custom Topic Monitoring
Team members and stakeholders can personalize their dashboard experience to only see the returned results for the topics of interest to them.
Author Intelligence
All articles include up-to-date author details, including links to their social networks and trending tweets from their social accounts.
Team Collaboration
Discuss specific articles directly with team members within the application, and receive notifications when others respond.
Share to Social Media
Quickly share trending articles and search results to connected social sites like LinkedIn, Twitter and Facebook.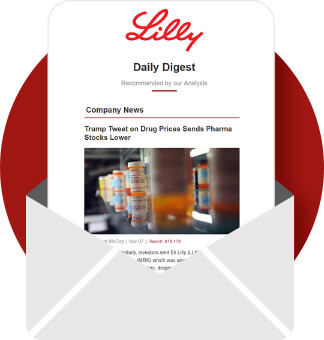 Email
Receive graphic-rich, and mobile friendly email briefs delivered to your inbox before the business day begins. You won't want to miss these.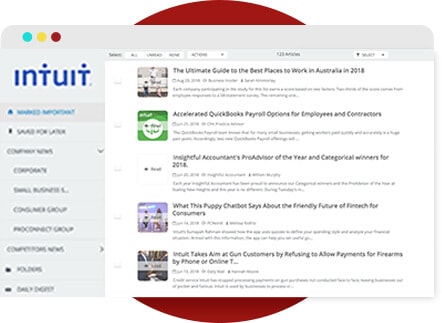 Web Application
We've packaged everything up into an online, cloud-based dashboard that can be customized to each user's needs and preferences.
Schedule a time with one of our product specialists to see a live, one-on-one demo.