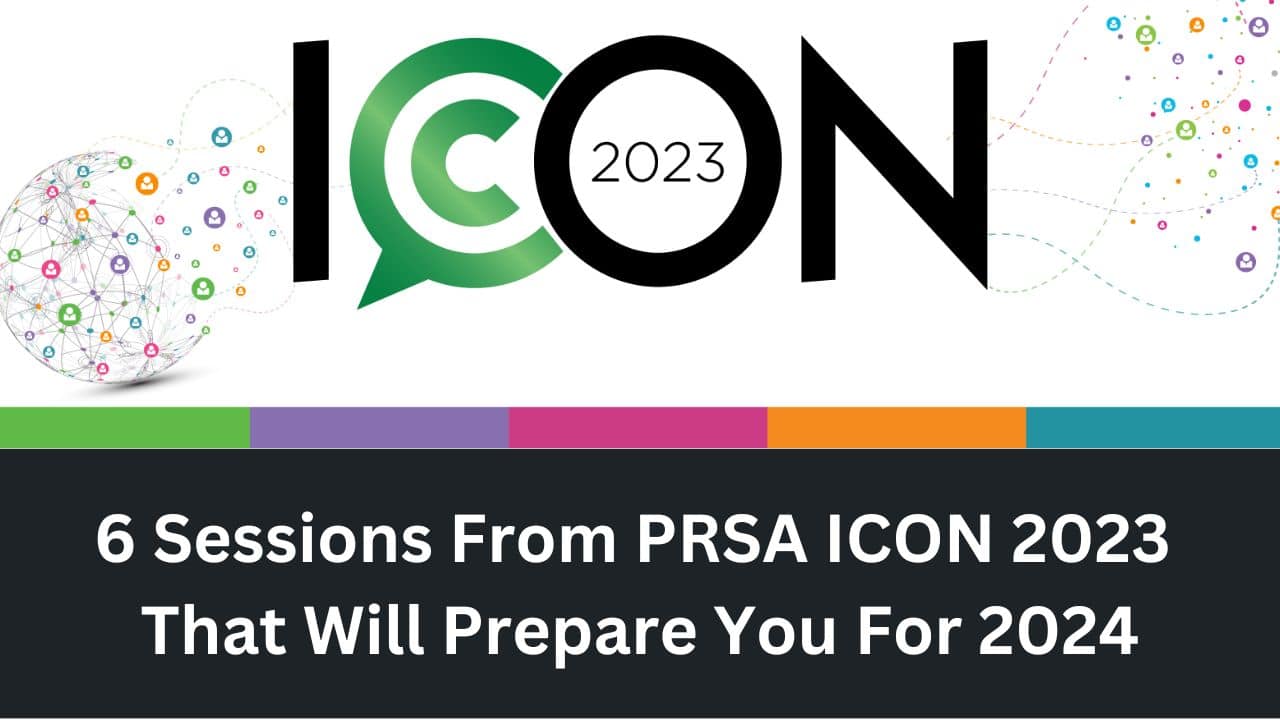 This year's PRSA ICON conference is shaping up as one to remember. The team from Fullintel is looking forward to several sessions at this year's event so we can learn more about crisis management, the state of the media, and how to manage communications in a more polarized and riskier environment.
It's all juxtaposed against a long and impactful list of major themes and world events set to occur in 2024. For starters, it's an election year in the U.S. AI is also driving massive changes in how people learn and search for information, innovations around fusion energy have become mainstream, and advances in electric vehicles feel like they are moments away.
Tackling 2024 as a PR professional will require flexibility, creativity, and the ability to dissect between crises and issues your brand should engage on (and, more importantly, those it shouldn't).
To get you ready for 2024, try sitting in on any of these five sessions at PRSA Icon 2023
1. Preparing for Active Shooter Crisis Communications
Hosts: Deana Kaworth, CEO, Hirons 
Clare Clark, Account Director, Hirons 
Mark Myers, Mayor, Greenwood, Indiana 
This session will review how the city of Greenwood managed a mass shooting while engaging with the media, the FBI, and the broader community to ensure messaging and reporting were both factually correct and sensitive to those impacted by the event.
Learning about how past tragedies are managed is critical to mitigating these risks and communicating about them effectively. Crisis response requires discussions and planning well in advance. This session offers first-hand experiences and lessons from managing one of the most difficult situations imaginable. 
2. Most Op-eds Fail. Here's the Problem and the Solution
Host: Jake Meth, Founder, Opinioned
Sometimes communication efforts just don't pan out. But when your brand is responding to a crisis or trying to manage an important issue, getting it right is crucial. In this session, Opinioned founder Jake Meth takes his audience through his blueprint to better op-ed writing. 
When you've got to get it right but aren't sure what to write, Meth will offer guidance to coach us through how to make the most of these valuable communications opportunities. 
3. The Politicization of Public Good: How To Survive in a Polarized World
Hosts:  Shannon Augustus, Press Secretary and Director of Media Relations, League of Women Voters of the United States of America
Bey-Ling Sha, Dean, College of Communications at California State University Ellen Treanor, Associate Vice-President, Cal State Fullerton 
This session will discuss how views on democracy, voter rights, and first amendment freedoms are shifting and what that means for communicators. Panelists will dive into a host of issues around the topic, including when to speak out and when to hold back. 

4. Chicken Soup for the Troll: Dealing With Online Antagonists in the Age of Rage Reputation and Crisis Management
Host: Jon Goldberg, Chief Reputation Architect, Reputation Architects
Trolling isn't new, but the aggressiveness and collaborative strategies trolls use to rage at journalists and brands are. It isn't just that we're dealing with more people who are upset at the world or just antagonists – it's more that there are dueling media ecosystems, and trolls have monetary incentives to generate outrage.
The more you know, however, the easier it is to not step on a troll-farm landmine at the side of the road. In this session, you'll learn a slate of methods you can use to better manage trolls in all their variants. 
5. Quiet the Noise, Tell the Story: 
Host: Dan Kloeffler, Founder and CEO, The Salt Standard
If you've ever done a media interview or prepped someone else for one, you know helping interview subjects understand their core messages and find methods to bring them into the discussion is never easy. Knowing how deep to explain something or how to shorten phrases into memorable sound bites can be a stressful experience. 
In this session, you'll get firsthand experience from Dan Kloeffler, founder of The Salt Standard and also a former anchor for ABC News. Kloeffler will discuss how to be effective and engaging on television and in crucial presentations. 
While we're on the topic, you should also try to attend Angela Dwyer's session at PRSA ICON. She'll present Fullintel's original PR research on trust factors which was performed in partnership with UConn assistant professor Ph.D. Tyler Page.
If you have some downtime between sessions at this year's event, be sure to come by the Fullintel booth and learn more about how Fullintel helps leading brands navigate and mitigate issues and crises.