When Kanye West destroyed his own career amidst a controversy fueled by his antisemitic remarks, you could almost hear the collective facepalms emanating from boardrooms across the U.S. and beyond.
The head-slapping spawned not just from how offensive the remarks were, but because of the rapid response needed in 2022's social media environment. Executives and PR teams knew they had to deal with a crisis caused by Kanye, and instead of benefiting from a partnership their organizations paid significantly for, they were forced to clean up his mess.
Many consumers and industry watchers jumped on the issue in real-time.
This dude Kanye is a clown. @adidas what do you think about this? He seems to imply you're okay with antisemitism.
pic.twitter.com/iGjLnMoPGL

— Alexander S. Vindman (@AVindman) October 21, 2022
The pressure was on Adidas and other brands to respond – and respond correctly, lest they risk the ire of consumers. 
Crisis study shows impact of 'hyper-transparency'
Adidas's quandary was just one example in a long list of similar crises for companies across nearly every vertical, according to Edelman's 2022 Connected Crisis Study. Indeed, the study says that many brands now feel compelled to respond quickly to crises or social issues even when they're unrelated to their business.  The study shows how crisis management is the fastest-growing area of responsibility for CCOs and CMOs, and that companies consistently underestimate the public's growing expectation for companies to engage on social issues. Some of the report's other major findings:  
More than half the general population expects brands they buy from to comment on current social issues

There's a gap between the expectations of businesses and stakeholders to respond to social issues

More than 70 percent of CMOs and CCOs say stakeholders expect immediate action on issues and crises

60 percent of CMOs and CCOs don't have the right staff to manage the breadth and depth of crises faced by businesses today

Nearly 50 percent of CMOs and CCOs say their organizations have faced online and social media attacks related to social issues over the past three years
Edelman spoke with 300-plus CMOs/CCOs, 300-plus crisis comms experts, and 7,000-plus members of the general population in six markets (Canada, China, Germany, Japan, UK, and USA) in August and September of this year. According to the report, it's Gen Z – those between the ages of 18 and 26 – driving much of this pressure. "Gen Z is challenging companies to maintain higher standards, demanding more from them around societal issues and outflanking them through new approaches to activism," reads the report. "Companies are struggling with how to manage the new dynamics that this generation is introducing into crisis management. Gen Z acts with belief and responds with its wallet. Businesses who remain silent on important issues are penalized, and businesses who take the right stand are rewarded." Meanwhile, a Kantar report from 2020 found that nearly 70 percent of U.S. consumers expect brands to be clear about their values (fueled chiefly by Millennials and Gen Zers). 
How sustainable is our state of constant crisis?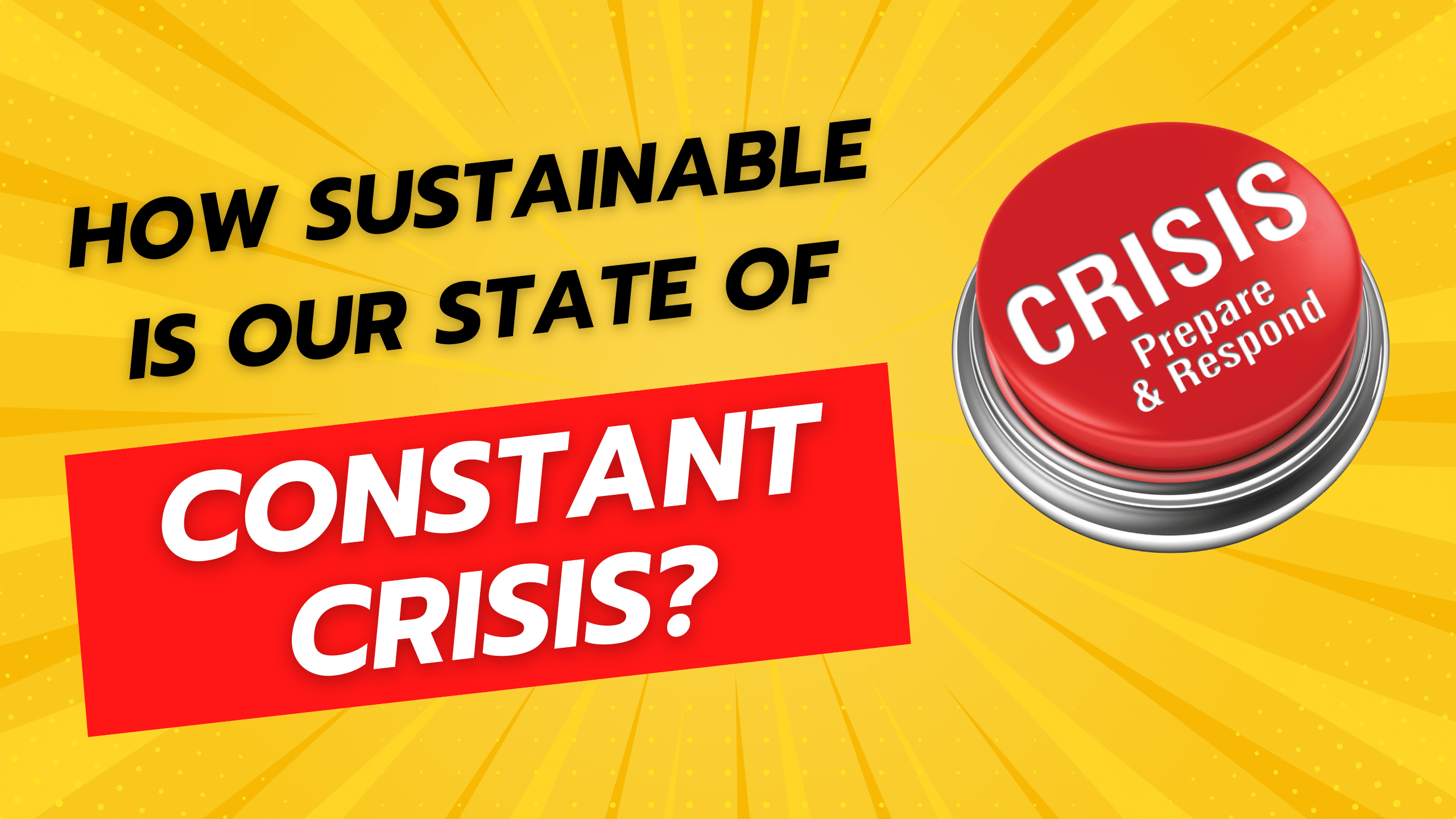 But the question remains: Maybe we've gone too far?
Others in the PR industry question the sustainability of expecting companies to immediately respond to nearly every crisis and social issue, especially when they must also focus on their core business and have some semblance of work-life balance.
Communications industry veteran Johna Burke says that while it's important for brands to comment on issues that matter to them, the pressure on brands to respond immediately to issues unrelated to their core business may be unrealistic. "It's an interesting dichotomy," she says. "Gen Z typically wants immediate responses, but they're also requesting flexibility, work-life balance, and to not be on 24-7. 
"We've created this environment where everything is a crisis of some sort. And I think there will have to be a better balance around expectations, especially when it comes to mental health and the pressures of the last couple of years," adds Burke, the Global Managing Director of the International Association for the Measurement and Evaluation of Communication (AMEC). 
Burke also says that while communications teams often push their brands to weigh in, companies must look hard at their own actions before publishing statements on social issues.
"No matter how much the comms team says, 'We need to be a part of this. This is a really important issue' – well, unless you know that your house is in order, perhaps you shouldn't be speaking out." 
The lesson is clear: Don't throw stones when you aren't sure what your own walls are built from.
April White, President and Founder of Trust Relations, adds that a miscalculation around speaking out can bring even greater risk than staying silent. "I think many brands have crept too far into the political arena and have pigeonholed themselves when it comes to supporting broader socio-political issues," she says in Newsweek. 
"I've seen many publicly and privately held companies miscalculate if and when they should leverage their social followings and brand reach to shed light on particular issues."
Parting ways with a controversial partner or even weighing in on controversial issues can cause more than just stress to the PR and marketing teams – it can also affect a company's bottom line or reputation in unexpected ways.
Adidas's split with Kanye West is proving costly, with the sportswear giant slashing its outlook for the year 2022 https://t.co/LfWlKjS4bX pic.twitter.com/fYy5CFfF5a — Reuters (@Reuters) November 9, 2022
I love Yeezys and if Adidas still uses Kanye's designs I will never buy a pair of them EVER and I encourage everyone to do the same.

All this moral high ground of cutting him off due to him saying things they don't agree with,but happy to use his designs

NO!

— Lin Mei (@linmeitalks) November 11, 2022
A more balanced approach to crisis communications
Burke says that despite many of these pressures, she expects to see more of a balance in the coming years. "I think if we're going to tackle the challenges of mental health and wellbeing of employees, especially of comms professionals, it has to," she says.
"I've been in this business for over 30 years, and back in the day, there was a reason why organizations didn't comment on political items. They kept those things away from the core business, because if you are in the political realm it's almost impossible not to be pulled in a different direction every day."