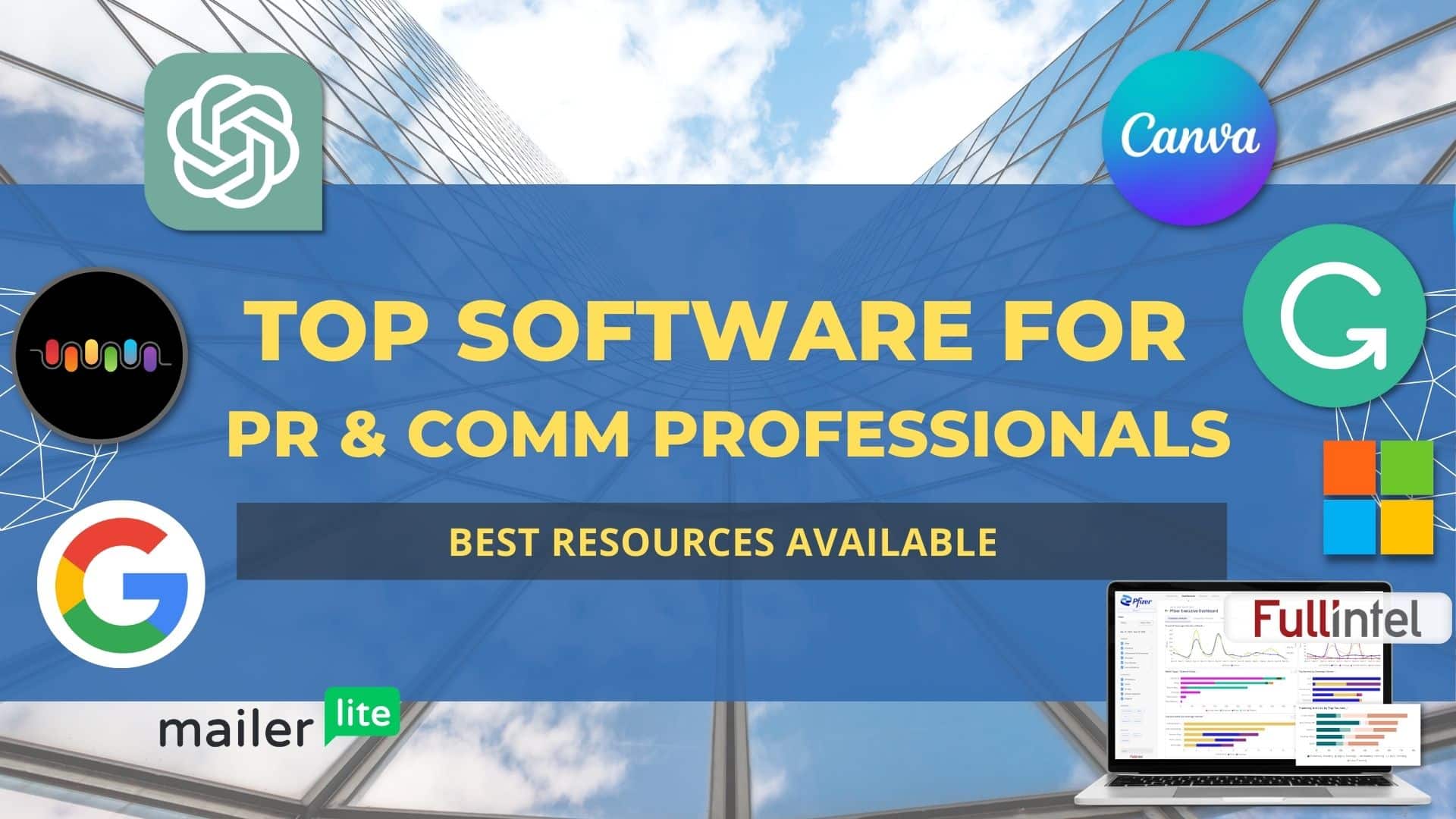 Marketing, communications, and PR professionals are busy people who often need to get creative at a moment's notice. 
But these workloads can be improved – and creative juices piqued more efficiently – through the magic of technology. 
Here are some top tools that can help marketing, PR, and comms professionals get creative and scale themselves quickly without losing the human touch that's so valuable. 
1. ChatGPT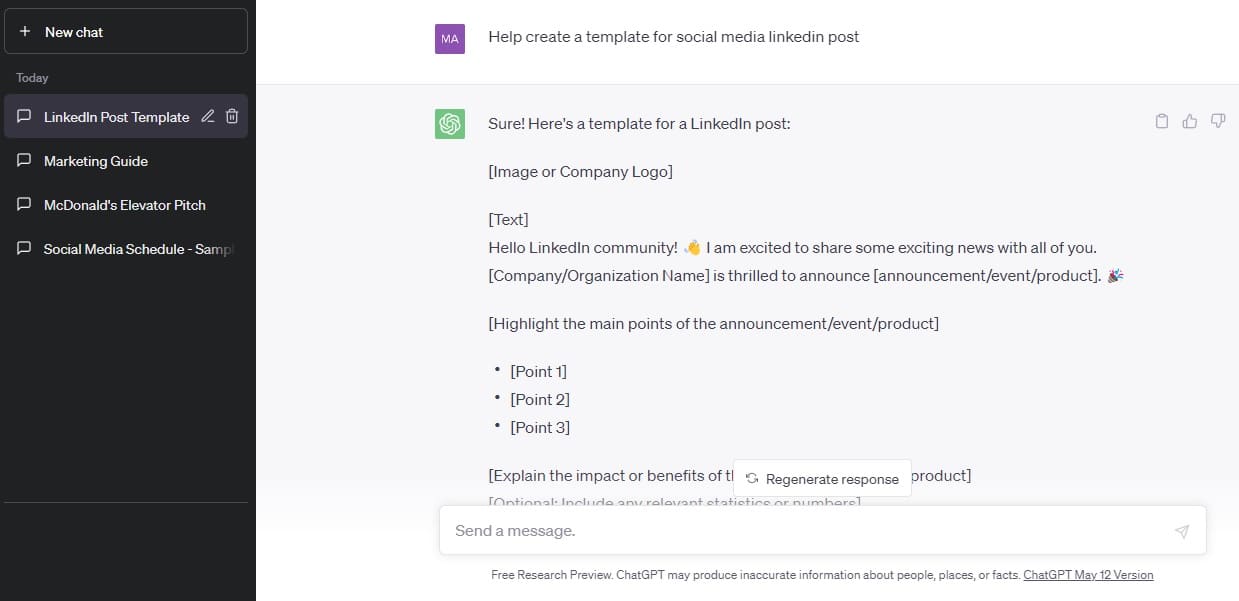 You've undoubtedly heard of ChatGPT and its ilk, the large language model (LLM)-based AI systems that simultaneously fascinated and terrified us earlier this year. Generative AI spits out readable text and is touted as a game-changer for virtually every industry, from Hollywood scriptwriting to healthcare.
Marketing, PR, and comms pros can benefit from the power of ChatGPT, which easily integrates into various apps or platforms as a conversational assistant for customer or partner support. You just need to know how to prompt the system the right way to get the best answers. 
LLM-based conversational AIs can also prove useful when drafting and scheduling social media posts, emails, and other text-based products, and for the fast summarization of large amounts of text and other information when conducting research.
Answers returned by these models are almost always very readable and seem to make logical sense. One caveat, however, is that users must always be on guard for AI hallucinations and flat-out wrong answers that can sound deceptively authoritative. 
Either way, while more powerful and autonomous AI systems such as AutoGPT are already on the horizon, the current batch of LLM technologies can be extremely useful for PR and comms folks.

Try out ChatGPT today: https://chat.openai.com/
2. GrammarlyGO
Grammarly has provided AI editing tools for writers for a few years now. But they've now one-upped themselves with GrammarlyGO – another generative AI application that's pretty similar to what ChatGPT can do. 
It markets itself as a communication assistant that pays attention to context and your preferred writing style. What GrammarlyGO is best at, however, is refining and polishing a person's writing to accelerate the creative process when time is of the essence.
GrammarlyGO combines machine learning (ML) with natural language processing (NLP) to help communicators develop first drafts, rewrites, email replies, and other text products quickly and smoothly. It even comes up with different versions of the same piece of writing, just in case you'd like to go in a slightly different direction. 
Users just need to prompt the tool with some basic instructions. Each paid GrammarlyGO user receives a monthly allowance of prompts they can use to improve or kickstart their writing.
Learn more about GrammarlyGO: https://www.grammarly.com/grammarlygo
3. Google Speech-to-Text, Otter.ai, Rev.com
Remember a few years ago when you used to have to transcribe your latest telephone interview or meeting notes manually?
Yeah. Well. Times have changed since then, and a range of tools can help marketing, PR, and comms pros transcribe interviews, meetings, and other convos in just seconds. 
Google's Speech-to-Text service is one AI tool that offers speech adaptation (to account for certain rare words or phrases) and domain-specific models, including pricing for standard and medical transcription. Every Google customer receives 60 minutes of free transcriptions each month, with pricing after that determined by requirements. 
Other software-as-a-service (SaaS) transcription services out there include Otter.ai, which offers live AI transcription and key takeaways during meetings and video calls. Rev.com provides automated (cheaper) and human-driven (more expensive) transcription services. 
4. Canva Text to Image, Bing Image Creator

Need an image to go with your AI-generated text? You can do that through Canva Text to Image or Bing Create, two handy generative AI tools that create original images seemingly out of thin air.
Users can use either of these tools to create original images for blog posts, slide decks, or other creative products simply by typing in a text prompt. 
With Canva Text to Image, for example, users can create original images through simple prompts while choosing specific image styles (such as watercolor, filmic, neon, or color pencil) and aspect ratios. You can then enhance images using the tool's photo editor, layer on additional effects, or insert captions, stickers, or icons. 
5. Beatoven.AI, Soundraw

While creating your AI-generated text and images, why not listen to some AI-generated music to keep things light? 
Alternatively, instead of hunting for royalty-free tunes that may or may not match the mood of your project, you can use original, AI-generated music within your videos, podcasts, or other creative adventures. And you can do it with tools such as Beatoven.ai or Soundraw, which allow users to create customizable, royalty-free, mood-based music in style. 
Beatoven users just need to pick a genre or style, create the right cuts to suit their project, and even adjust the mood of the music based on how their visuals evolve and change. 
Soundraw is a similar tool designed to provide unlimited music for video and audio content, including web ads, corporate videos, YouTube videos, podcasts, radio programs, and audiobooks.
While both services own the copyright to any music created on their platform, users receive a perpetual license. That means you can keep using the songs you've created and downloaded even if you unsubscribe.
6. MailerLite, Mailchimp
Any marketing, PR, or comms professional's life isn't complete without a kick-butt email marketing platform. MailerLite fits that bill whether you've got a shoestring or six-figure email marketing budget. 
The nice thing about MailerLite, especially for startups and smaller teams, is that it's relatively lightweight with strong features and is free to use for up to 1,000 subscribers. It's similar to Mailchimp in that it utilizes a drag-and-drop email editor and interactive content blocks, allowing custom emails and campaigns to be easily built.
Mailchimp, on the other hand, is a more mainstream email marketing platform that may be worth looking at as teams scale and gain more subscribers. But considering Mailchimp's higher prices and limitations on the number of emails you can send, many users consider MailerLite a better option.
7. Fullintel Hub 
Fullintel Hub is the world's first real-time media monitoring platform that combines human curation (from Fullintel's world-class teams of media analysts and media monitoring specialists) and predictive intelligence using PredictiveAI™. 
Users get intuitive media monitoring of online (including forums and online comments), print, broadcast, podcast, and social media sources – including social media sources not readily available in other SaaS tools, such as LinkedIn.
Fullintel Hub's new and enhanced trending dashboards include trending news tracking capabilities to predict which individual stories will trend and go viral, along with aggregating those signals to tell a full story with the data and provide a broad industry perspective. 
Marketing, PR, and comms professionals can use Fullintel Hub to identify topics ripe for newsjacking, issues perfect for amplification, and opportunities to tell their stories more effectively and to the right audiences. 
PR and comms pros, in particular, can use Fullintel Hub to get ahead of the news cycle and expedite their response to developing stories before they start trending. Users can also combine their human-curated news tab with an automated news feed, for the best of both worlds: Human-curated results with no noise or missing items, and an automated feed so you never miss a real-time mention.
Make Fullintel Your Next Must-Have PR Tool
Fullintel's suite of media intelligence tools includes Fullintel Hub media monitoring to our award-winning crisis management, media analysis, and influencer intelligence services. 
Contact us today to learn more about how Fullintel can help your marketing, PR, or communications team get to the next level.