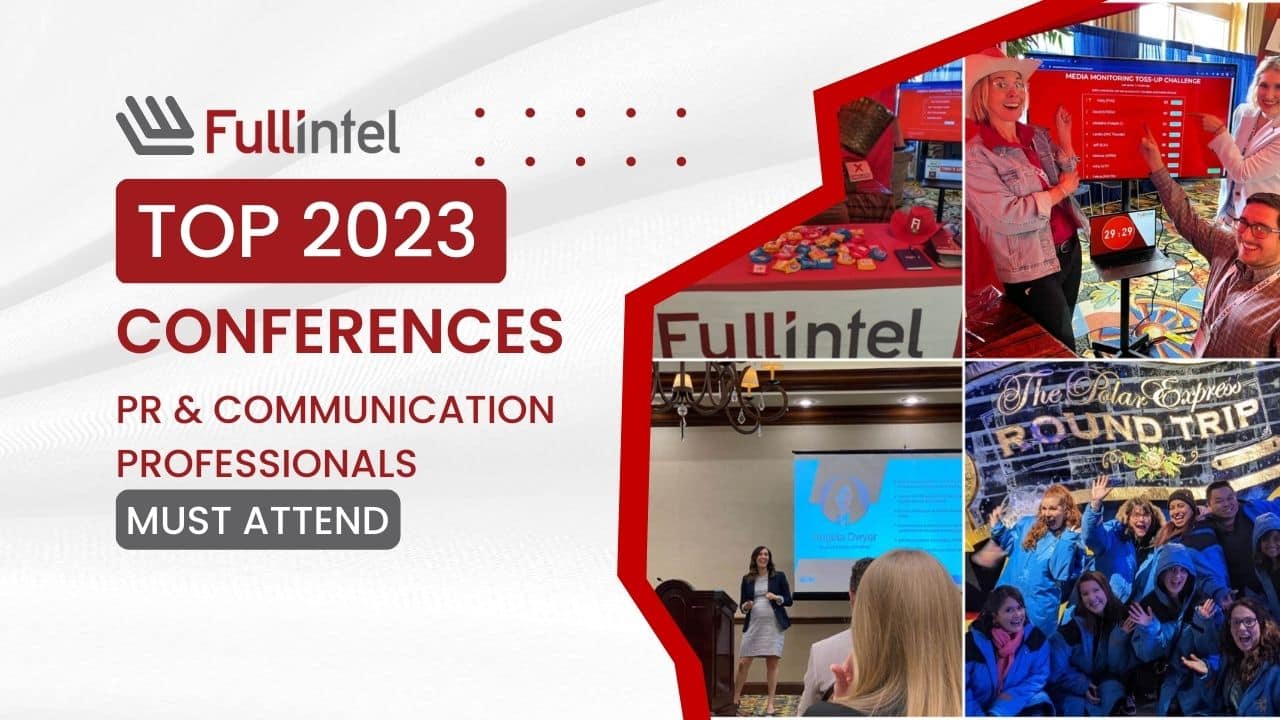 Industry conferences are nearly every PR professional's dream. Get in front of your piers, present your work, or get out your notepad and listen to amazing research. What could be better?
Which is one reason why we wanted to get a head start on 2023's lineup of great PR and communications conferences. From PRSA Icon to the AMEC Awards, there are some awesome events on this year's list, and we spoke with some of the organizers to get a sneak peek of what to expect.
While nearly everyone we spoke with brought up one recurring theme – the relief surrounding a no-holds-barred return to in-person conferences – it's clear each event below has its own unique value for anyone in PR and communications.
Let's dive into some of the most compelling PR events gracing the 2023 calendar.
1. International Public Relations Research Conference (IPRRC)
2023 Location: Orlando, Florida 
2023 Date: March 2 to 4
Info: iprrc.org
IPRRC is different from most big comms conferences in that it operates entirely in small groups. It's a bit like speed dating, with a slightly nerdy twist: Speakers present to attendees at a half-dozen tables for seven minutes. Attendees can then ask questions for eight minutes. Then a bell rings, and the presenters and attendees switch tables and do it all over again.
This format ensures the audience discusses around four presentations per hour, and then everyone gets a break. The conference typically features around 100 presenters, and this year's theme is "Research supporting the profession: Difficult topics from fake news to corporate advocacy and quiet quitting."
"The International PR Research conference for 25 years has been the preeminent opportunity for PR professionals and academics to explore the research that underpins our work," says Sean David Williams, an assistant teaching professor at Bowling Green State University and IPRRC CEO-Elect. "But it's not just about hearing the research, it's about offering the professional perspective that helps guide and ground the research. We are all about discussion, and that makes for a great experience!"
2. Ragan & PR Daily Social Media Conference

2023 Location: Disney World, Orlando, Florida
2023 Date: March 15 to 17
Info: ragan.com/store/social-media-conference
Ragan Communications and its subsidiary, PR Daily, have pretty much earned legendary status on the PR conference circuit. The brands produce around 50 events per year, ranging from workshops to certificate programs, webinars, and larger conferences. They're producing six live conferences in 2023, including the Employee Communications & Culture Conference in April and the Media Relations & Measurement Conference in June.
Due to pandemic-induced timing issues, this year's social media conference in March takes place just a few months after the 2022 social media conference (held last September). Ragan's Director of Content and Programming, Joyceann Garippa, says conference-goers can look forward to new features at this year's slate of conferences.
"For this year we'll be doing table topics, where we'll put topics on a table and then carve out 30 or 40 minutes so people at that table can discuss the topic, its challenges, and any related opportunities," explains Garippa. "It's a great way to mingle with the network and really share ideas. We've also incorporated a lot of interactivity, so that the audience is actually really getting involved. They're not being spoken to."
3. Institute for Public Relations (IPR) Bridge Conference

2023 Location: Washington, D.C.
2023 Date: March 22 to 23
Info: instituteforpr.org/event/2023-bridge-conference
It's a busy March this year, as Institute for Public Relations (IPR) Bridge is our third major conference to fall during the first month of the ancient Roman calendar. 
As its name suggests, IPR Bridge aims to bridge the gap between PR practitioners and academics in the communications field. "The IPR Bridge Conference presents attendees with valuable opportunities to network with top leaders in both the practice and the academy in an intimate setting," says IPR President and CEO Dr. Tina McCorkindale.  
The peer-reviewed event allows academics to present important research papers while providing mid-to-senior level executives a glimpse of the latest in PR and communications research, along with networking and other learning opportunities.
This year's conference will cover timely themes such as public relations in the metaverse and emerging technologies, the future of work, organizational listening, and corporate social advocacy.  
4. PR News Brand Reputation Summit

2023 Location: Dream Downtown, NYC
2023 Date: May 23 to 24
Info: prnewsonline.com/go/brand-reputation-summit-2023/
PR News will hold two primary events this year, including its cornerstone event, The Brand Reputation Summit (recently rebranded from Crisis Management Summit). The event covers topics such as brand reputation, crisis planning and response, and brand safety. It will likely host between 150 and 200 conference-goers from various brands, agencies, and not-for-profits.
The company's Proving PR Performance Seminar (previously known as the Measurement & Data Summit) will host 150-plus PR professionals looking for new ways to prove return on investment around their communications efforts. It's scheduled for Oct. 4, also at the Dream Downtown in NYC.
"With the entire industry under pressure to prove the performance of public relations, our annual event will offer attendees new tools, the insights to use them, and best practices in applying those tools to their PR campaigns," says PR News Editorial Director Erika Bradbury. 
5. IABC World Conference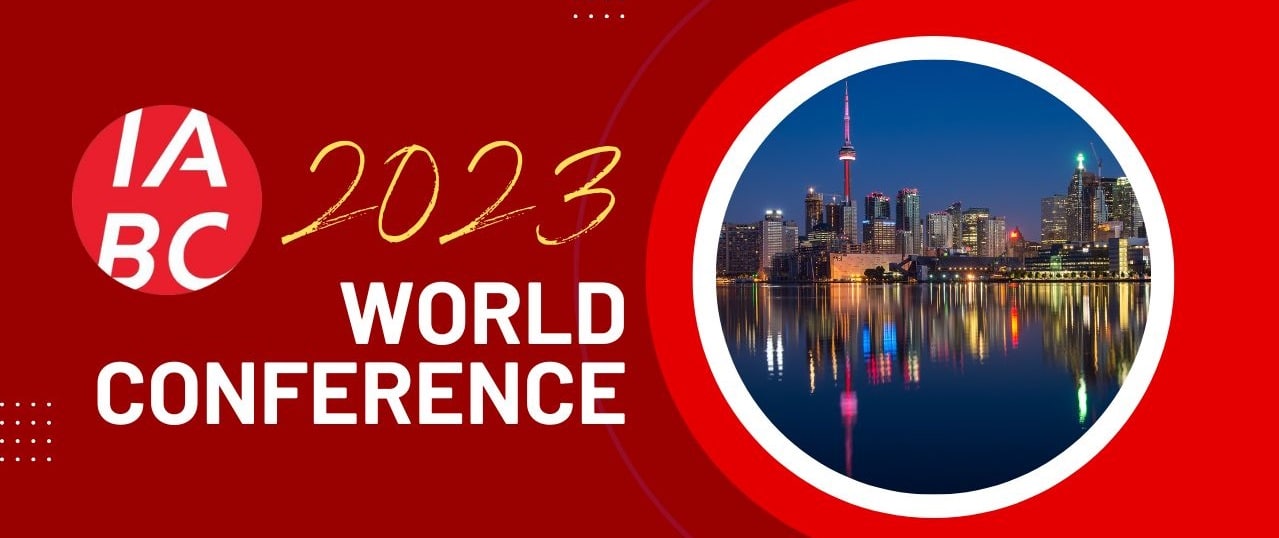 2023 Location: Sheraton Centre, Toronto
2023 Date: June 4 to 7
Info: www.iabc.com/Learn/Events/World-Conference-2023
The IABC World Conference's tagline for 2023 is "Communication Can Deepen", an apt description for an event that prides itself on deepening connections between attendees. 
The upcoming conference for 2023 plans to lean heavily on "curated, dialogue-focused learning experiences" focused on peer-to-peer interaction. Session formats will include panel discussions, interactive workshops, traditional breakout sessions, and expert debates. The conference will also include sessions where participants can engage in small group conversations about important industry topics in a technology-free, fireside chat-style format.
6. PRSA Icon
2023 Location: Gaylord Opryland Resort & Convention Center, Nashville, Tenn. 
2023 Date: Oct. 15 to 17
Info: prsa.org/conferences-and-awards/icon-2023
PRSA Icon is one of the country's most well-known PR conferences and typically features more than 100 speakers and around 1,500 attendees from across the country. Last year's event featured BBC journalist Katty Kay, actor Marlee Matlin, and former NFL player Emmitt Smith as keynote speakers. 
John Bomier, Vice President of Meeting and Events, describes PRSA Icon as "the premier annual gathering for communications professionals and students," adding that the event provides a blend of professional development, networking, and access to leading vendors in the industry.
Topics covered typically include crisis communications, battling disinformation and misinformation, the evolution of AI in communications, diversity and inclusion, and storytelling techniques. "PRSA is the nation's leading professional organization serving the communications community, and has earned a reputation as an annual 'must-attend' event," says Bomier.
7. Fierce Pharma PR & Communications Summit West & East

2023 Locations: West – San Diego, CA | East – TBD, NY
2023 Date: West – April 3-4 | East – TBD
Info for West: https://www.pharmaprwest.com/pharmaprwestcom/agenda
Info for East: https://www.pharmaprsummit.com/
Fierce Pharma actually holds two PR & Communications Summits each year: One on the east coast and a second on the west coast. The east coast event is in its 18th year while the west coast conference has been around since 2021.
Fierce Life Sciences Senior Conference Producer Michelle Benz says each conference has slightly different audiences. The east coast event "is really meant for PR and communications professionals within the pharma and biotech space," she explains. "We typically see a lot of VP and C-level executives that attend." 
On the other hand, the west-coast event is aimed more at startup companies in the medical technology space. Both conferences cover hot-button issues from the world of pharma and biotech, from crisis communications, to ESG, to – a new topic for this year – the risks of large pharma brands using Twitter. 
Benz says a new initiative launched last year, Rising Stars, aims to incorporate newer pharma/biotech PR community members, and that all Fierce Pharma conferences encourage interactivity. 
"We feature a number of networking breaks and meals to help encourage conversation," she says. "We have live Q&As, and we encourage people to raise their hands and join the conversation. We don't want you just to be sitting there kind watching it like it's on a screen at home, like we did during the pandemic!"
8. International Association for the Measurement and Evaluation of Communication (AMEC) Global Summit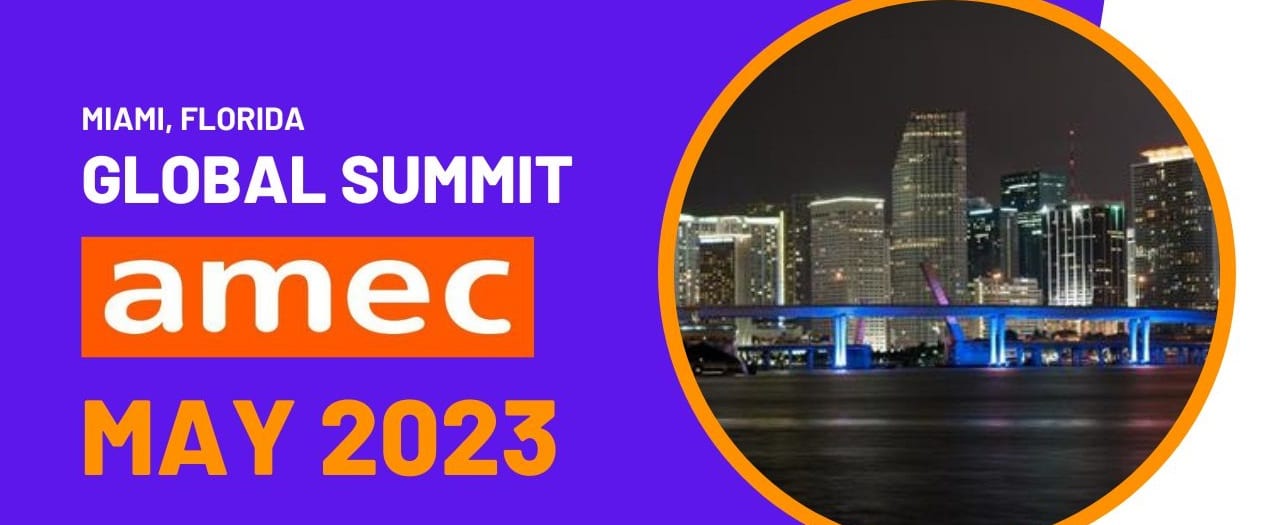 2023 Location: Miami, Florida
2023 Date: May 15 to 17
Info: amecorg.com/amec-summit-2023-register-your-interest
AMEC holds two major events each year, with the Global Summit in May being the most imminent. Held in Vienna, Austria, in 2022 as a hybrid virtual and in-person event, the most recent AMEC Summit focused on data and its implementation and explored the latest analytics trends, tools, and methods. 
This year's Global Summit lands in Florida, and its main theme will be to demonstrate the impact of PR and communications activities.
But that's not AMEC's only event – most big PR agencies and PR monitoring and measurement companies (like Fullintel) have the AMEC Awards circled on their calendar well in advance. We certainly do – and it's not just because we've won eight AMEC Awards in the past three years.
It's also because the AMEC Awards are an excellent way for those in PR and measurement to benchmark efforts compared to their peers, receive international recognition, and instill measurement best practices within teams and deliverables. 
While this year's location and date are TBD, last year's London Awards Ceremony was held at BMA House in mid-November.
9. PRSA Tri-State District Conference

2023 location: New York Athletic Club, Central Park, NYC
2023 date: May 4
Info: prsatristate2023conferencecopy.splashthat.com
The PRSA Tri-State District Conference returns in May of 2023 after a three-year hiatus. Themed "Redefining Relationships: The Expanding Role of PR," the conference consists of a full day of main stage keynotes and breakout sessions led by speakers from Ogilvy, IBM, Paramount, Weber Shandwick, Weill Cornell Medicine, and other top-shelf organizations.
The event will take place from 8 am to 5 pm and will tackle industry topics such as sustainability; crisis communications; diversity, equality, and inclusion; the great resignation; and more.
And there's more… 
We will continue to update this year's 2023 top PR & communications conferences blog as we receive details in the upcoming months.