CAMBRIDGE, Mass. – Oct. 04, 2023 – Fullintel, a leading media monitoring and analysis services provider specializing in human curation combined with predictive intelligence and research-based measurement, is pleased to announce it has been shortlisted for six 2023 AMEC Awards: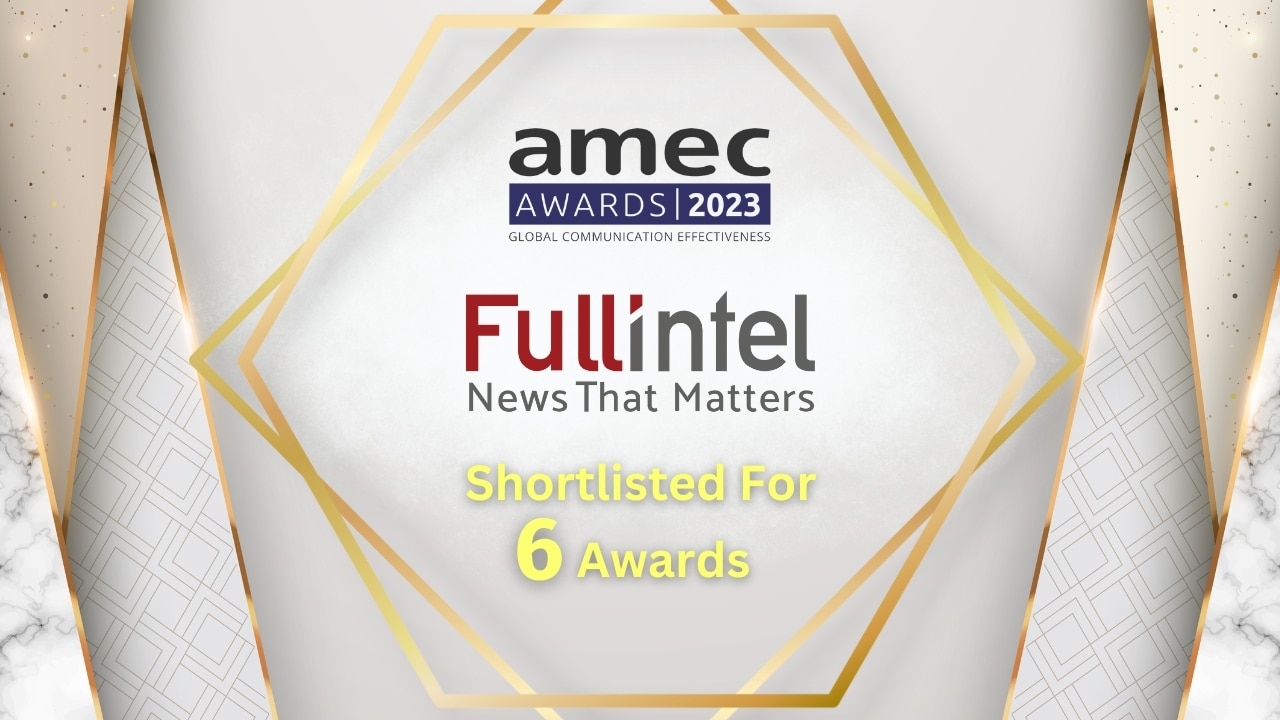 Best crisis communications measurement and reporting (2)

Helping aviation firm understand the severity of aircraft incident coverage
Leveraging advanced metrics to improve crisis response of a leading healthcare organization

Best use of measurement for a single event or campaign

Helping major entertainment brand understand audience reaction to motion picture release with human curation and deep metrics

Best use of new technology in communications measurement

Measuring everything: Contextual tagging drives success for medical technology firm

Best use of social media measurement

Keeping postsecondary institution secure via real-time social media monitoring and threat assessment

AMEC Young Professional of the Year

Eswari Vasudevan, Director of Projects
"We're thrilled to have been shortlisted for this list of awards with such a diverse mix of clients," said Fullintel President Andrew Koeck. "It really is a testament to the strength of our media intelligence staff, technology, and customized approach with every client to help them uncover actionable insights and drive their PR program forward."
Fullintel has won eight AMEC Awards over the past three years. Last year's haul included Gold for helping a global pharmaceutical brand track and implement a successful return-to-work policy, and Gold for consolidating and improving live event measurement for a medical thought leader. 
The news comes just a few months after Fullintel Head of Insights Angela Dwyer, who leads Fullintel's research and analytics team, was named an AMEC 2023 Rising Star and a PR NEWS Top Women Award winner for 2023. She and her research colleague, UConn professor Tyler Page, will present Fullintel's original research on trust at PRSA ICON this Oct. 16.
Dwyer was also named a judge for this year's AMEC Awards earlier this year. To avoid any potential conflict of interest, AMEC judges don't evaluate entries in categories with submissions from their own company.
"It is truly an honor to have both participated in the AMEC Awards as a judge and for our team to have received such recognition from an established industry association," said Dwyer, whose team recently released a research-based Trust Score for clients based on her research on trust factors. "Although ultimately we do what we do to help our clients – not necessarily to win awards – this kind of validation from industry peers reminds us of our collective responsibility to continually move the PR measurement industry forward." 
The annual AMEC Communication Effectiveness Awards is a global awards program for communications measurement held by the International Association for the Measurement and Evaluation of Communication (AMEC). The program highlights exceptional work while highlighting the vital importance of measurement, research, and analytics.
Award winners will be announced at this year's AMEC Global Communication Effectiveness Awards Ceremony & Dinner on Nov. 16 in London, U.K.
You can view the full 2023 AMEC Awards shortlist here.
About Fullintel
Fullintel combines best-in-class technology with expert content curation to deliver the most relevant, cost-optimized media monitoring, daily news briefs, and media analysis possible. Our analysts curate print, online, social media, broadcast, and influencer opinions in real time – compiled by technology, supplemented, and verified by humans. Where technology alone fails, your dedicated analyst has you covered. Fullintel has offices in Cambridge, Mass., Ottawa, Ont. and Nagercoil, India.
Media Contact:
Samuel Chen
Twitter: https://twitter.com/fullintel
Facebook: https://www.facebook.com/fullintel/