CAMBRIDGE, Mass. – November 18, 2022 – Fullintel, a leading media monitoring and analysis services company that specializes in human curation combined with predictive intelligence, won four 2022 AMEC Awards at this year's Ceremony and Gala on Nov. 17. 
Fullintel's 2022 awards haul includes:
– Best Crisis Comms Measurement and Reporting (Silver) 
– Best Use of Social Media Measurement (Gold and Silver) 
– Best Use of Integrated Communication Measurement/Reach (Gold)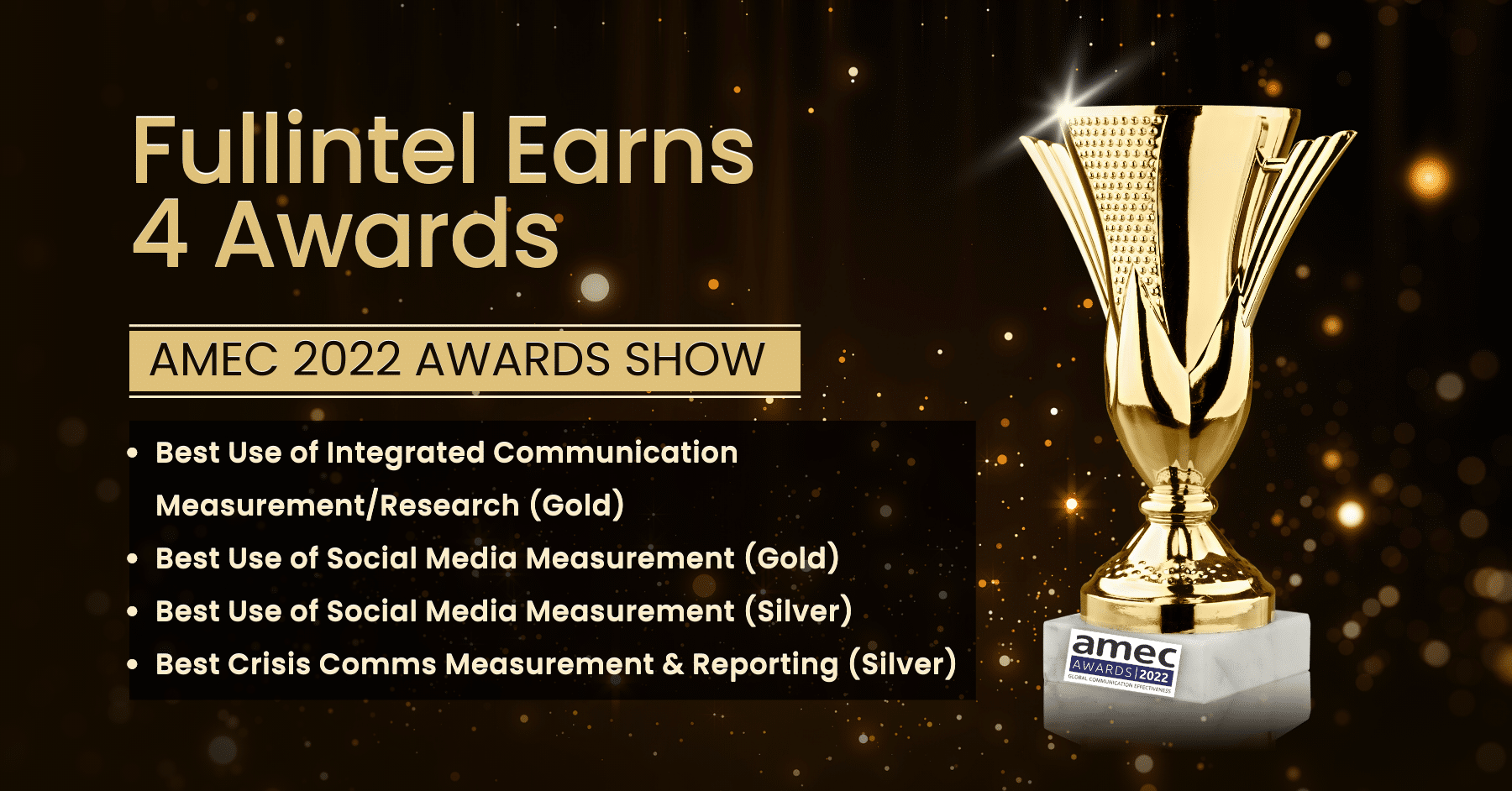 In addition to its 4 award wins, Fullintel was awarded 2 Golds and 2 Silvers for its work on a series of media intelligence campaigns in partnership with a variety of large organizations including Fortune 500 global pharmaceuticals. Campaigns submitted from this year's AMEC awards included a successful return-to-work strategy based on social media analysis, expanding a partner's social media engagement with influencers on Twitter, Facebook, & Linkedin, and guiding a partner through a safety crisis on a global scale. 
Fullintel has now won 8 AMEC Awards over the past three years, including 3 Golds in 2 years featuring HelloFresh winning gold at the AMEC Awards in 2021.
"I'm delighted to see Fullintel and our clients receive such wide-ranging industry recognition," says Fullintel's Head of Insights Angela Dwyer. "I'm so proud of all our teams who helped make this success possible.
"At Fullintel we consider every client relationship a close partnership, which – along with our white-glove expert curation and media intelligence services – helps us get to know our clients intimately. This helps us provide the right insights to empower our clients to do their best work."
The 20th annual AMEC Awards is a global awards program for communications measurement held by the International Association for the Measurement and Evaluation of Communication (AMEC). The AMEC Awards 2022 Ceremony and Gala was held at the historic BMA House in London, U.K.  Just last week Fullintel had the opportunity to showcase their PredictiveAI to over 1,200 attendees at PRSA ICON.
Fullintel works with the world's largest brands to offer daily executive news briefs, real-time media monitoring, and award-winning media analysis covering all traditional and social media platforms. Our real-time media monitoring service monitors every media source available, and Fullintel Hub's PredictiveAI™ engine will alert your team up to 48 hours in advance of trending stories that will become viral.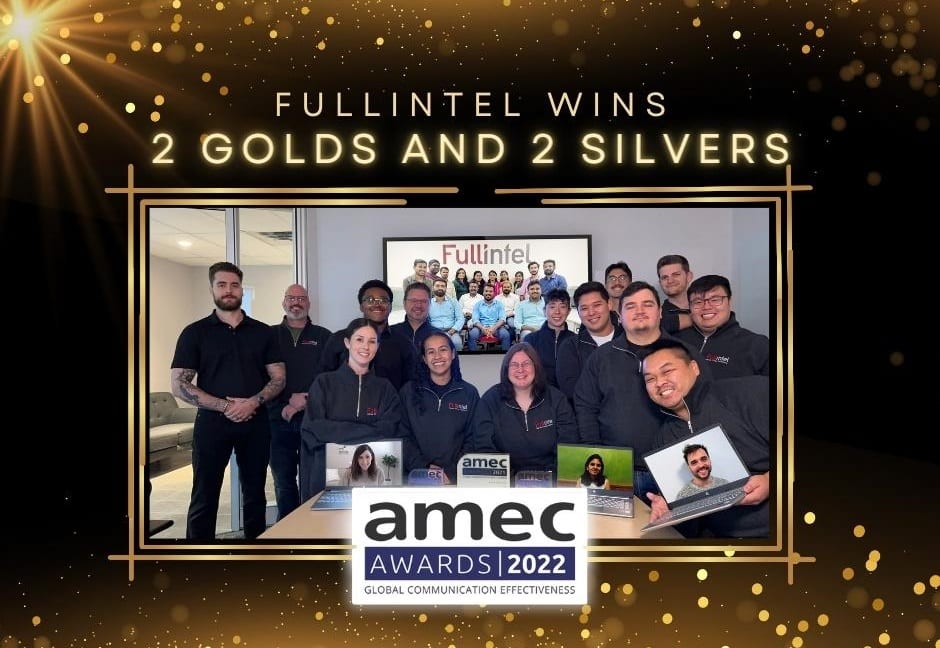 Learn how you can partner with Fullintel today.
Media Contact:
Samuel Chen
1-339-970-8005
Twitter: https://twitter.com/fullintel
Facebook: https://www.facebook.com/fullintel/