Eliminating irrelevant results and improving measurement accuracy for a global food delivery company
An international, publicly-traded food delivery company that operates in ten-plus global markets, including North America and Western Europe. Because its PR team must engage the media and consumers across several different markets across the world, it performs its media outreach (and associated media monitoring and measurement) in several different languages and requires cutting-edge metrics to identify and engage the most appropriate opinion leaders and influencers.
At a glance:
A large international food delivery company previously measured its campaign efforts across several global markets using an inadequate automated approach with outdated metrics such as advertising equivalency value (AVE).
Fullintel recommended a human-curated reporting methodology featuring only-relevant content and a range of deep metrics such as Media Impact Score (MIS) for each earned media placement, along with a global performance analysis in a single dashboard, allowing the client to better understand and improve the impact of its media outreach and campaigns.
The company's previous automated media monitoring and media measurement approach featured a high degree of irrelevant content, a frustrating annoyance that added time and cost to every activity – and one that usually required time from an internal resource to fix. Its media analysis reporting also featured painfully outdated metrics, such as AVE, and couldn't provide accurate insights for each of the company's ten-plus global regions.
The company wanted to improve the impact of its media engagement in each of its many regions by adding more insightful metrics, such as MIS scoring, prominence, sentiment, and key message analysis, while conducting ongoing apples-to-apples benchmarking by comparing the same metrics in every region over the same time period.
The client and Fullintel developed a high touch yet agile measurement framework for measuring campaigns, with the following objectives:
Measure the impact of the company's coverage with a goal of an average MIS of 60 or higher
Benchmark performance across several global regions
Filter noise to help identify the right industry and brand influencers
Ensure multilingual content in all monitoring and measurement
Ensure all content and measurement reports are accessible across all PR teams
Identify social influencers to support the launch of specific products or spinoff brands in specific regions
My team and I used to spend hours fixing and updating our automated morning news briefs after they'd arrived from our last provider, which was a terrible use of our time. Fullintel's media monitoring and measurement framework from Fullintel means my team gets that time back, so they can focus on more important things.
The client's new measurement framework from Fullintel features all traditional media – including broadcast, print (including niche/industry journals), and online news – and select social media channels, curated by Fullintel's human analysts, and a range of advanced metrics across different regions. It's all viewable through a single unified reporting channel.
Specific improvements to the client's media monitoring and measurement include:
Media Impact Score and other key metrics:
Coverage of the company, its brands, and competitors are evaluated using Media Impact Score (MIS), weighing metrics like reach, sentiment, prominence, key messages, backlinks, headline visibility, spokesperson quotes, and any visuals to indicate the placement's impact in traditional media. Other metrics include top key sources by sentiment, MIS by operational region, and sentiment cross referenced with website sessions over time.
Multi-linguistic reporting:
Fullintel includes English, German, Dutch, French, Swedish and Danish content in a single report (which includes machine-translated versions and the original language version).
Multi-market reporting via a single dashboard:
The client can easily access and compare coverage from several global markets in a single media monitoring and analysis dashboard, allowing it to easily understand the impact of every campaign or media story from each region.
Monthly analysis report:
Fullintel transitioned the client from automated, low-touch reporting with a high degree of irrelevant content and inaccuracy, to expertly curated analysis reports performed by an analyst familiar with its industry. The client can now evaluate the impact of all its earned media activity – an extremely valuable exercise for a consumer-facing brand, but that simply wasn't possible under an automated approach.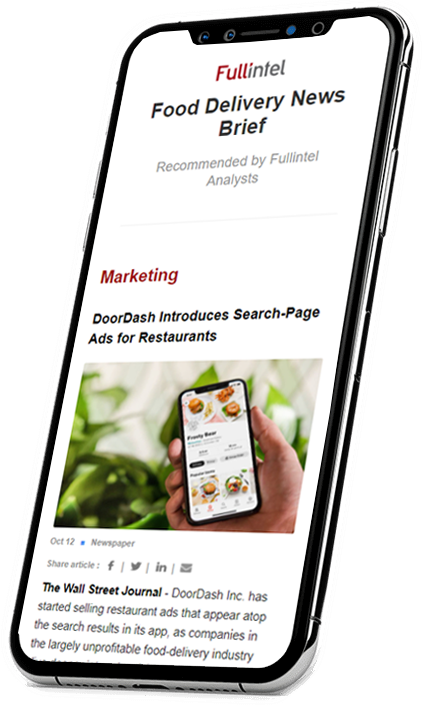 Deliverables to the client include the following:
Media Impact Report:
Fullintel provides daily, human-curated news briefs featuring coverage of the company, its brands, and its competitors across traditional media. Metrics include reach, sentiment, MIS score, and media types for all markets and six languages, plus a rolling comparison of overall sentiment and U.S. website visits. Additionally, a weekly consolidated media coverage report contains coverage from that week across all regions, including all coverage in its original language.
Brand Report:
The weekly brand report is a single-page report allowing the client to view brand-related campaign efforts each week, with metrics including volume, reach, media types, sentiment, regions, top journalists, and key sources.
Monthly Analysis:
A consolidated analysis report allows the client to understand and compare the big-picture effectiveness of PR efforts across various markets. The report includes a dashboard for easy, efficient ingestion of the media impact garnered across all regions in a single view. Additional dashboards analyze each region separately, and provide region-specific insights written by expert analysts.
Influencer Analysis:
Fullintel's monthly Influencer Analysis report enables the client to identify potential journalists and social influencers relevant to the company, its brands, industry, and competitors. The top 10 influencers for the company and each competitor, and for the industry in general, are provided along with contact information and social data including reach, post frequency, and engagement rates.
The organization achieved its goal of much more effectively measuring and benchmarking its PR efforts across all of its global markets, and has consistently kept its average MIS score at 60 or higher since making the change. It was also able to identify a suitable cadre of social influencers to support several important product launches in large markets – something it couldn't do efficiently before Fullintel's new approach.
The client also has much greater visibility into the prominence, sentiment, and quality of each media mention in any of six languages, thanks to an approach that follows the Barcelona Principles through daily media impact reporting, weekly brand reports, deep monthly analysis reporting, and ongoing social media influencer reporting. AVEs were eliminated, replaced with a more advanced set of quantitative and qualitative metrics such as volume vs. MIS, key messages by sentiment, MIS by operational region, and sentiment cross referenced with website sessions over time.
Detailed reporting of traditional media coverage, combined with social media influencer tracking, now allows the company to fully understand the impact of its campaigns and outreach by region. The company can now also identify regions with less coverage or pressing negative issues, and prioritize expansion in regions with weaker competition.
With our previous provider we just couldn't get an accurate read on how well various regions were performing compared to others in the media, mainly because we couldn't trust the automated data. Fullintel's human curation has eliminated that issue because they only include relevant content.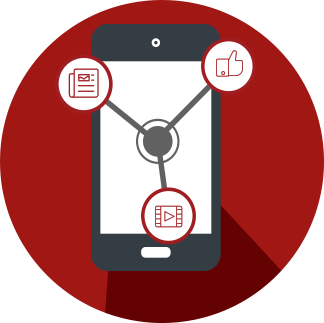 Media Monitoring
Get a view of your coverage across all channels including online news, broadcast, social, radio, and even premium subscription services.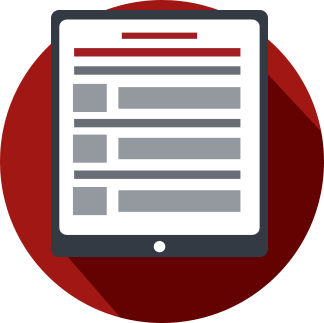 Executive News Briefs
Daily media coverage highlights and summarized insights, handpicked for relevancy and delivered to your inbox at the start of your day.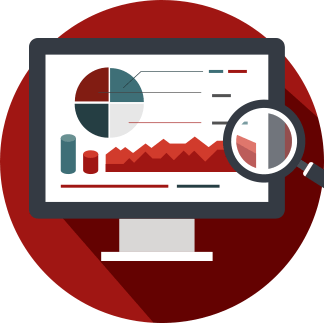 Media Analysis
Leverage the expertise of your dedicated Fullintel analyst for interpretation of your coverage and the impact on your brand.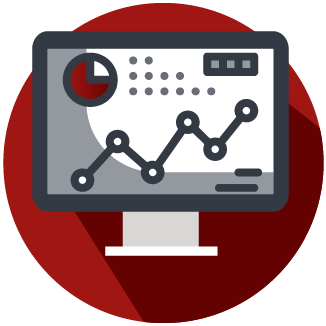 Crisis Monitoring
24/7 alerting, daily coverage reports, and insightful wrap-up analysis from Fullintel's award-winning crisis media monitoring team.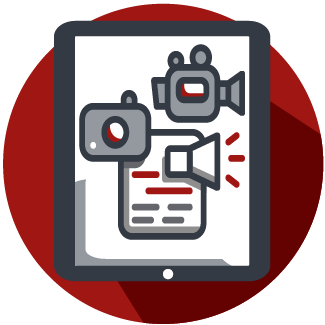 Event Monitoring
Track mentions, sentiment, and other KPIs down to the minute during earnings days, product launches, trade shows, and other important events.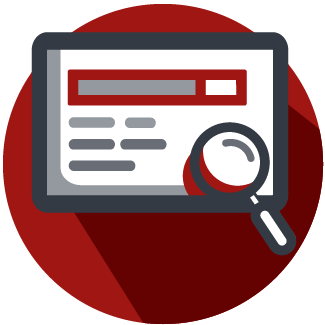 Risk & Compliance Monitoring
Accurate, real-time risk signals media monitoring to detect supply chain and other issues before they become major problems.