By now nearly everyone who uses the internet (and probably everyone else) has heard the news: Elon Musk has bought Twitter, although the deal is currently "on hold" while his team does his due diligence.
At this point, we know how Twitter's employees reacted. We also know how some politicians reacted.
But what about most Twitter users themselves – how did they take the news?
After all, in his quest to take the company private, Musk has generated both praise and criticism. Polling says a majority of Americans support the potential deal. But there are also concerns about politics and just one person having such outsized influence on such an important communications medium.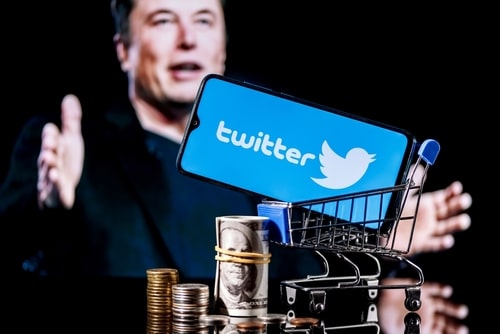 That's why Fullintel analyzed a sample of nearly 170,000 tweets during the week of April 29 and May 6: We wanted to gauge Twitter's opinion on Elon Musk's acquisition of Twitter. 
Here's what we found.
Sentiment around deal mixed but leans negative
Overall sentiment
Positive 8%

Neutral 68%

Negative 24%
Note: Sentiment data was generated using automated sentiment analysis. 
While the majority of mentions of Musk's acquisition were neutral, there were significantly more negative reactions than positive – but still a relatively healthy number of positive mentions. 
Elon Musk bought twitter yesterday, and in less than 24hours he has already changed the colour of the like and Retweet button .???

That's what proactiveness is all about??

Asuu
6ix9ine
Sir Alex Ferguson pic.twitter.com/SWhvqCS3Qb

— Bamzzy? (@toyourcea) April 27, 2022
Increasingly sure Elon Musk bought Twitter for the pleasure of trolling people. There's no way he'll recoup $44bn from Twitter. Spectacular waste of money since he could have continued to be an asshole for free. Is this the dumbest waste of money ever? — Edward Luce (@EdwardGLuce) May 2, 2022  
Predictably, given the volatile nature of the platform, news of the deal soon spiraled into political sniping on either side.
I haven't seen liberals this mad since @elonmusk bought Twitter.

— Lauryn Gray (@GrayLauryn) May 3, 2022
NBC's @mehdirhasan on @elonmusk: "If [the "neo-Nazi faction" of the GOP expands in Nov.], we may look back on this .. as a pivotal moment, when a petulant & not-so-bright billionaire casually bought one of the most influential messaging machines & just handed it to the far-right" pic.twitter.com/bIpiIlFlwR — Tom Elliott (@tomselliott) May 2, 2022  
Top Twitter influencers from politics, media, and elsewhere
A number of Twitter's top influencers also weighed in on the deal – or quit the platform altogether, as was the case for actor Jameela Jamil. 
Here's how they ranked in terms of total engagement when discussing Musk's acquisition of Twitter:
Celebrities
Free at last! @elonmusk take off my shadow ban homie…

— Ice Cube (@icecube) April 25, 2022
Political Figures
Politicians also weighed in on what the deal might mean for their favorite communications platform. Unsurprisingly, much of the commentary was focused on taking shots at the other party.
1. Donald Trump Jr., Political Activist (Republican)
2. Claudia Tenney, United States Representative (Republican)
3. Elizabeth Warren, U.S. Senator (Democrat)
4. Andy Barr, United States Representative (Republican)  
5. David Cicilline, United States Representative (Democrat)
6. Ron Wyden, U.S. Senator (Democrat)
7. Ted Cruz, Member of the United States Senate (Republican)
The first thing President Biden did in response to Elon Musk buying Twitter was to establish the "Ministry of Truth!" Are we surprised? Free speech should not be censored. Congress did not create this new office and it should be dissolved. If it's not, it must be defunded. — Rep. Claudia Tenney (@RepTenney) April 29, 2022
Journalists
While many tweets about the deal from journalists were neutral posts simply relaying the news, others were more opinionated.
CNN's David Zurawik: "Dangerous" with Elon Musk buying Twitter, we need to look to Europe.

"You need regulation. You cannot let these guys control discourse in this country or we are headed to hell. We are there. Trump opened the gates of hell and now they're chasing us down." pic.twitter.com/QubyKZwVCQ

— Julio Rosas (@Julio_Rosas11) May 1, 2022
The verdict: Mostly negative sentiment overall, but plenty of positive supporters 
While our overall sentiment analysis leaned negative, it's clear many of the most popular influencers were in favor of the deal – and in some cases, delighted in taunting those who were not. Supporters of the deal often referenced its implications for free speech.
Those against the deal, meanwhile, often referenced its potential to further erode civil discourse in the U.S. and the potential perils of concentrated ownerships.
Fullintel monitors and analyzes Twitter, Instagram, Facebook, LinkedIn, Weibo, and virtually any other social media network you can name for large organizations in healthcare, pharmaceuticals, tourism, government, and other verticals. 
Contact us today to learn how we can help your organization get more from your social media campaigns and engagement.