Public relations is an ever-changing industry – so much so that even industry veterans often feel compelled to sharpen their skills, or develop new ones, through webinars and virtual events. 
That's why we've compiled this list of 2023's top recurring or one-time webinars, podcasts, Twitter Spaces, and other virtual events serving the PR and communications industry. 
Let's dive in.
1. IABC: Change Communications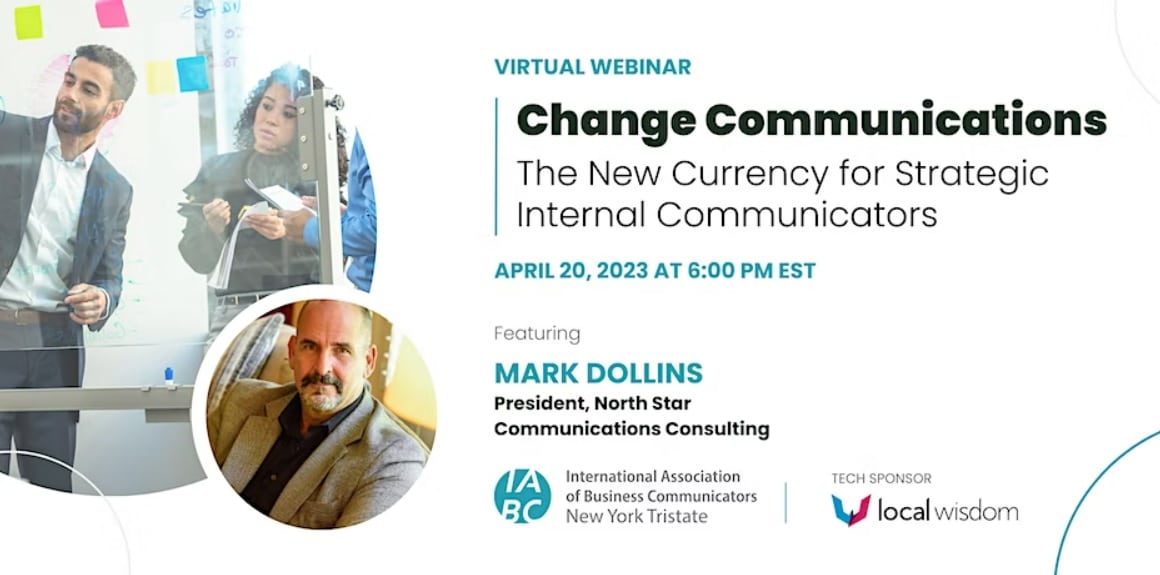 Date: April 20, 2023
Virtual Location/Registration: eventbrite.com/e/change-communications-a-new-currency-for-strategic-internal-communicators-tickets-601414927237 
Presenter: Mark Dollins, President, North Star Communications Consulting
A veteran communicator with more than 35 years experience at brands such as DuPont and PepsiCo, IABC's webinar on change communications will feature Mark Dollins discussing why the practice has become so crucial for internal communicators and their companies.
"Communicating change to internal stakeholders will define the value we provide to our employers," Dollins explains on the event's landing page, "and any communicator who doesn't develop the skills to enable change through communication will become obsolete in a few short years."
The webinar will discuss in detail the definition of change communications, along with the required skills communicators need and insights to help PR professionals produce more effective change communications.
2.
IPR: The Future of VR in the Comms Industry
Date: April 25, 2023
Virtual Location/Registration: instituteforpr.org/events/ipr-webinars
Presenter: Candace Parrish, Assistant Professor of Communication, Penn State University 
The Institute of Public Relations (IPR) holds around ten free webinars every year as part of its mission to provide important and timely research to PR professionals. Several recent events have focused on emerging technologies – including the metaverse, NFTs, generative AI, and virtual reality (VR) this coming April 25. 
"The webinar will provide a high-level overview of integrating virtual reality with not just PR practice, but also to explore different ways of telling stories using VR in ways we haven't seen yet, or at least that aren't commonly practiced," says IPR communications assistant Brittany Higginbotham. 
That means exploring how to use VR to benefit internal communications or creating communities and spaces for stakeholders through innovative events such as VR demos or launch parties in the metaverse. 
An additional IPR webinar, to be held at the end of May, will focus on disabilities in the workplace. The event will explore a recent survey conducted by IPR and Voya Financial to determine how well organizations communicate about and support disabilities and inclusion in the workplace.
3.
PR News: Using Influencers in PR Campaigns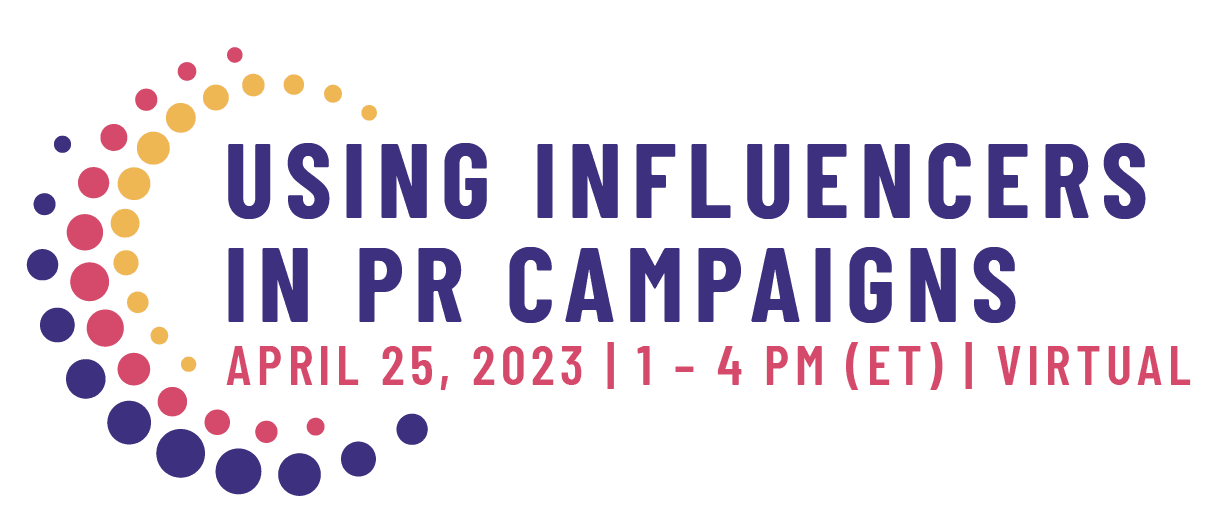 Date: April 25, 2023
Virtual Location/Registration: prnewsonline.com/go/influencer-marketing-2023/
Instructors: Candice Beck (Chipotle), Jason Rawlins (Coca-Cola), Brandi Boatner (IBM), Et al.
PR News' half-day virtual discussion on influencer marketing is designed to help attendees improve influencer PR strategies, expand their influencer networks, and more accurately measure influencer campaign performance. 
Topics covered during the three-hour event will include: 
How to vet and select the best influencers

How to amplify influencer campaigns

What to include in influencer contracts

How to deal with difficult influencers

Navigating a changing regulatory landscape
The event will also feature actionable tips and advice on how to begin using the knowledge gained during the session in campaigns right away.
4. Ragan: Creating a Stigma-Free Mental Health Environment for Employees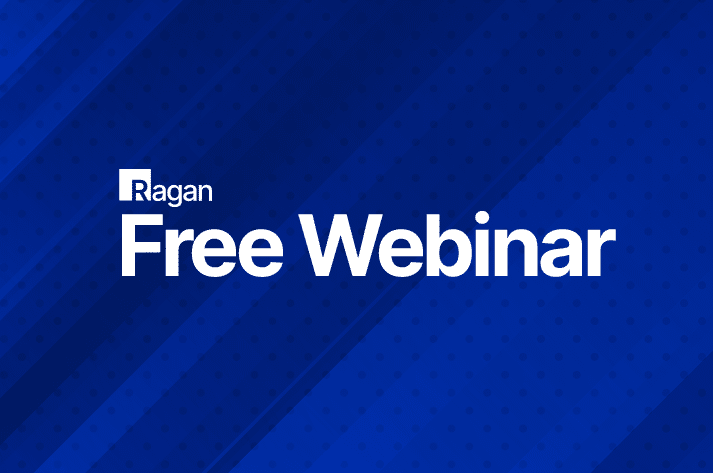 Date: May 16, 2023
Virtual Location/Registration: ragan.com/store/creating-a-stigma-free-mental-health-environment-for-employees/
Presenter: Tara Davis, American Psychological Association
Moderator: Jon Minnick, Ragan Comm/PR Daily
Ragan and PR Daily hold an average of around five webinars and virtual events per month, which can make choosing the cream of the crop slightly more difficult. But Ragan's Head of Content Joyceann Garippa says the organization's upcoming webinar on mental health in the workplace is can't-miss programming.
Indeed, a recent Lyra Health survey indicated that while nearly 90 percent of employees experienced at least one mental health challenge in 2022, only one-third of employees sought support. "And the webinar will dive into important conversations on how employers can better support their staff," Garippa says, "and demonstrate to employees that they're valued."
Garippa says Ragan's webinars typically average around 500 to 600 attendees, but can go as high as 1,200 in some cases. Topics covered include writing do's and don'ts, internal comms with a hybrid workforce, video storytelling, and AI in the communications industry.
And while Garippa says the organization's live events have come back strong in 2023, there's a unique flexibility around webinars and virtual events that allow for more of a quick-hit approach. "These webinars allow us to give a quick snapshot of topics that we're consistently covering," she explains. 
"So you can really hone in on a topic within that hour timeframe. And if you sign up and can't attend virtually on that day, you'll get the recording."
Ragan's mental health webinar will be followed up on May 18 with a deep dive on AI for communicators and marketers.
5.
Paine: Measurement Base Camp (Spring 2023)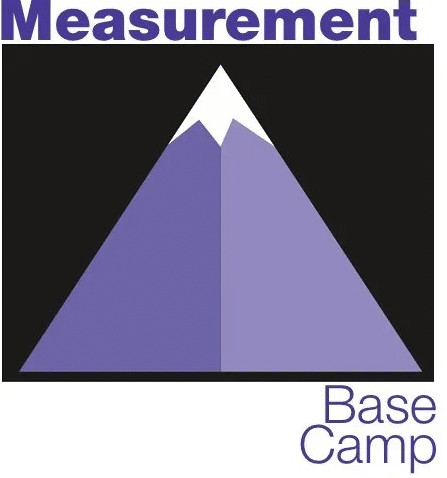 Date: April 25 to June 6, weekly
Virtual Location/Registration: tickettailor.com/events/painepublishing/837182
Hosts: Katie Paine (aka The Measurement Queen)
Katie Paine's Measurement Base Camp draws on its host's 30-plus years of experience (along with the expertise of other veteran measurement professionals) to deliver eight weeks of nitty-gritty measurement training that's not easy to find anywhere else. 
That's important, Paine says, in an industry event calendar that's often packed with big ideas but that can leave a little to be desired on the execution side. "And what happens is senior leadership then goes back and says to some junior employee: 'Here, go implement this.' And they have no clue as to how.
"And so really what we do is spend eight weeks explaining concepts to attendees such as how to create a pivot table. Here's how you create a good research survey. Here's how you pull all this data from Google Analytics 4 into Google Data Studio."
The weekly Zoom sessions include boots-on-the-ground instruction on media measurement methods and tactics including the use of Excel pivot tables to improve insights, how to incorporate Google Analytics (including GA4) into media metrics to demonstrate value, and how to design an integrated measurement dashboard.
6.
PR Lunch Hour

Date: The last Friday of every month (recurring)
Virtual Location: Twitter Spaces
Hosts: Tamara Sykes, Michelle Garrett, and Tonya McKenzie
PR Lunch Hour is a monthly grassroots virtual gathering on Twitter Spaces. It aims to "bring some honesty" to the PR industry, co-host Michelle Garrett explains, by acting as a sounding board and encouraging real talk about the industry. 
Not that the PR industry isn't honest, of course. "But I don't think a lot of people understand how PR works, and what it really takes to get a win," she says. "So we like to talk about our wins, but then also what it takes to get those wins. It's a safe space to discuss what's really working and what's not."
One of the main benefits of webinars and virtual events is that industry professionals can attend from practically anywhere, and Garrett says that's also the case with PR Lunch Hour. "We usually hear several different perspectives on a given topic, because we get people from all over the world," she says of the monthly event on Twitter Spaces. 
PR Lunch Hour focuses on a range of topics, from the best way to pitch journalists to how SEO factors into PR success. 
The event's upcoming session on April 28 will focus on wins, stories, and strategies in the PR industry. Industry professionals unable to attend can also tune in later to listen to the audio recording of that month's PR Lunch Hour.
7.
PRSA: How To Catch Your Readers With ChatGPT: Six Ways To Use AI To Become a Better Writer
Date: May 18, 2023
More Information: www.prsa.org/event/2023/05/18/default-calendar/how-to-catch-your-readers-with-chatgpt-six-ways-to-use-ai-to-become-a-better-writer-wbnr2322
At this point, everyone's heard about it, yet not quite everyone has used it: ChatGPT and generative AI. And maybe it's time because according to MIT researchers, writers who use ChatGPT to compose messages complete their tasks nearly 60 percent faster than they otherwise would.
Just like AI editing software, the platform has also shown it can improve the quality of a human's writing by nearly 20 percent on a writing quality scale.
PRSA's AI-aided writing webinar, featuring Ann Wylie of Wylie Communications, will dive deep into the power of AI to boost writing quality and productivity, along with examining how writers can use ChatGPT to develop and research story ideas, write better messages, and make their writing more readable.
PRSA also holds a regular Diverse Dialogues webinar series that brings together leaders in the PR and communications industry to discuss issues around diversity and inclusion.
Diverse Dialogues webinars typically take place every month or two, with the most recent webinar – a "fireside chat" with the NAACP – taking place on March 1. Moderated by FleishmanHillard's Thomas Bennett, the webinar featured Aba Blankson (NAACP), Netta Conyers-Haynes (Uber), and Sabrina Browne (BCW). 
Other PR and Comms Webinars
Several other PR and communications organizations host or promote occasional webinars. The International Association for the Measurement and Evaluation of Communication (AMEC) often highlights upcoming webinars on its events page. Other industry organizations and publications that regularly feature or host webinars include PR Week in the U.S. and CPRS in Canada. We will continue to update our list later this year. 
Holding or attending a must-see PR/communications webinar or virtual event we didn't mention here? We'd love to hear about it! Just give us a shout on Twitter, Linkedin, Facebook, or feel free to reach out to the writer of this piece with more information.