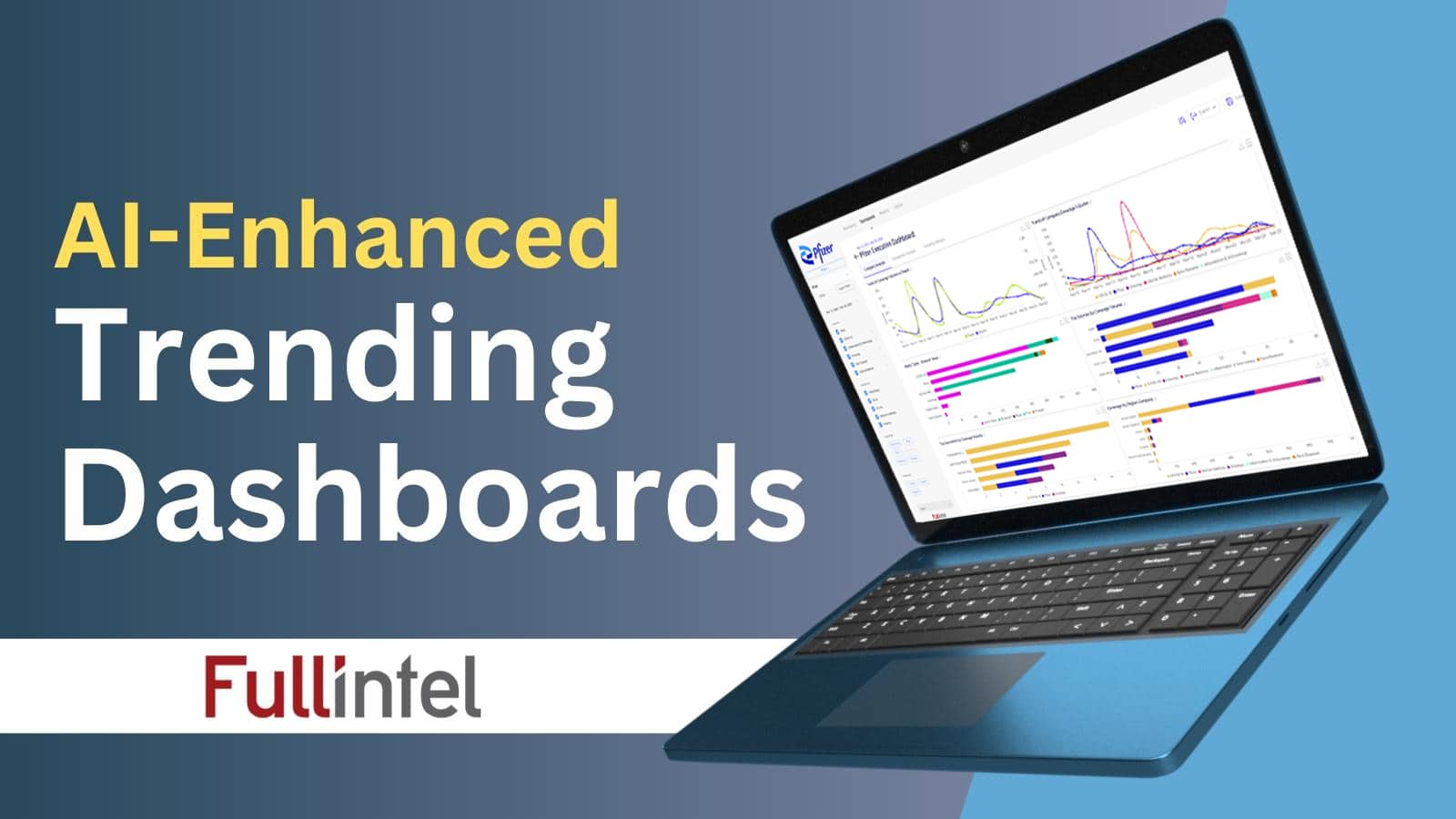 Think, for a moment, about how you live your life. 
Do you listen to music on Spotify, Soundcloud, Apple Music, or other streaming services? If so, you likely use the app's data-driven insights on your music-listening habits. The same goes for FitBit, Apple Watch, or other smartwatch users who track vital signs, steps, and other activity and health indicators.
Individuals now use data daily to uncover trends, improve their health, and generally add value to their lives. And large organizations need to do the same.
That's a big reason why we've launched our enhanced trending dashboards, part of the Fullintel Hub media monitoring platform. They include a new dashboard interface with a refreshed design, improved functionality, and trending news tracking capabilities powered by predictive artificial intelligence.
Let's dive into what it all means for PR professionals and their teams.
Trending Dashboards: Like Radar for Your Brand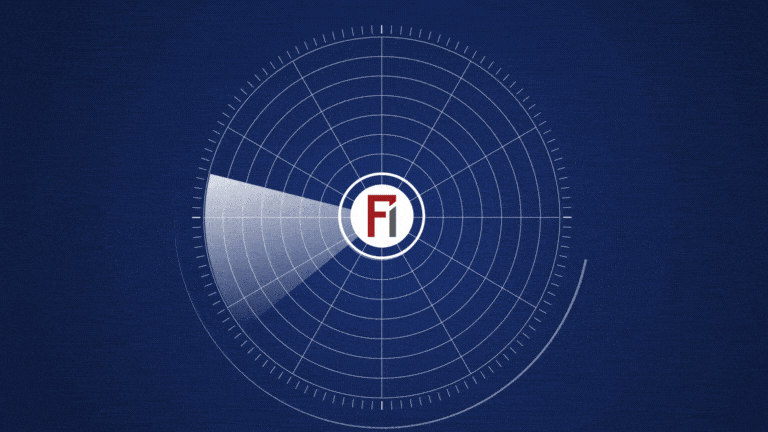 Fullintel's new trending dashboards use our proprietary PredictiveAI signal to track trending news and predict which stories will likely garner the most interest. Our clients and media analysts use this information to determine:
How much more popular will this story become over the next few days?

How much more popular will it ultimately become?

How good for us is this story (if positive)?

Can we amplify the story's message to benefit our brand even more?

How risky is this story (if negative)?



We've heard from clients that these indicators are all incredibly useful on a story-by-story basis.
But we've now taken things one step further by aggregating those signals to tell a full story with the data and provide a broader company and industry perspective. 
Expanding on that initial single trending signal has allowed us to translate that information into compelling data visualizations that tell a broader story. This allows our clients to find topics to newsjack and issues to amplify, along with helping navigate (or even avoid) a crisis. These tools allow our clients to get ahead of news cycles by seeing which issues are trending before they're trending. 
Indeed, if the trending scores of individual articles are the trees, our enhanced trending dashboards provide a bird's-eye view of the forest. This gives brands real-time intelligence about where they sit in the information space and the issues affecting them, their competitors, and their overall industry.
Fullintel's trending dashboards give you a detailed view of the forest and the trees from several perspectives. And that's pretty handy when navigating rough terrain. 
What New Features Will You See?
Along with the AI-driven trending data mentioned above, our new dashboards come kitted out with a range of new and valuable features, including:
Enhanced functionality: Users can now export data and reports as PDF or PPT files (on top of their previous ability to export as CSV). Users can export a PPT file containing live data, which greatly simplifies adjusting data within charts and allows users to copy and paste live charts into media analysis reports – no chart creation or formatting required!
Expedited report creation: Preformatting data in PPT export files allows teams to easily create insights summaries with data from our real-time environment.
Filtering enhancements: Users can now more easily identify trending stories through reorganized filtering and topic options, along with applying groupings that stitch various topics together in more complex and useful ways. 
UI simplicity and loading speed: Loading speeds, dashboard creation, and editing speeds are now vastly improved. Users of Fullintel Hub will notice a more performative experience.
Improved visual layout: The new dashboards feature a modernized, more colorful design, including better chart alignment and new ways of displaying top metrics. Clients can manage chart colors to match their branding.
Which PR Problems do These Dashboards Solve?
I've engaged with PR and communications teams for years. After numerous discussions, I can report I've often heard similar sentiments from many of them: 
My media monitoring and analysis tools don't save me time; and 

My team doesn't have the expertise to squeeze out the most pertinent insights
These concerns have become more pressing with labor contractions in some industries, driven by inflationary pressures and interest rate rises, that have often put marketing and PR teams on the back foot and forced them to do more with less. 
Unfortunately, many PR teams on self-serve platforms or doing DIY monitoring and analysis spend way too many cycles looking at data, formatting data, customizing data, making corrections to it, and then trying to figure out what to do with it all. 
In the current environment, that's not sustainable.
That's why our core focus is on removing these barriers and getting our clients to the most impactful insights faster. Fullintel Hub provides not only the data display and tooling, but also the human power to tell your data story and fully understand your space through Fullintel's team of media monitoring specialists and analysts. 
Because we develop all Fullintel technology in-house, our enhanced trending dashboards have been tested and used daily by our 220-plus analyst team. This team is invaluable in refining what we deliver to clients regarding UI, design, and functionality to help smooth the process and make it faster and easier for any user. 
After all, providing a more beneficial experience for our analysts translates into more effective tools for PR users. That means optimizing workflows and providing ways PR professionals can do their jobs faster and more efficiently. 
Fullintel's technology plus human element ensures accurate summaries and analysis, and helps scale both your team and ours. This ultimately keeps your costs down while adding value across your communications and measurement activities.
Fullintel: Accurate, Cost-Effective Media Measurement
Fullintel has proven that we're already as much as 60 percent less expensive than using an agency or other human-curated analysis provider, while being light years more accurate and timely than any fully automated system on the market. Our enhanced trending dashboards only add to this advantage. 
Contact us today to learn more about our enhanced trending dashboards or to set up a 30-minute interactive demo.