CAMBRIDGE, Mass. – October 06, 2022 – Fullintel, a leading media monitoring and analysis services company that specializes in human curation combined with powerful predictive intelligence, is pleased to announce it has been shortlisted for five 2022 AMEC Awards: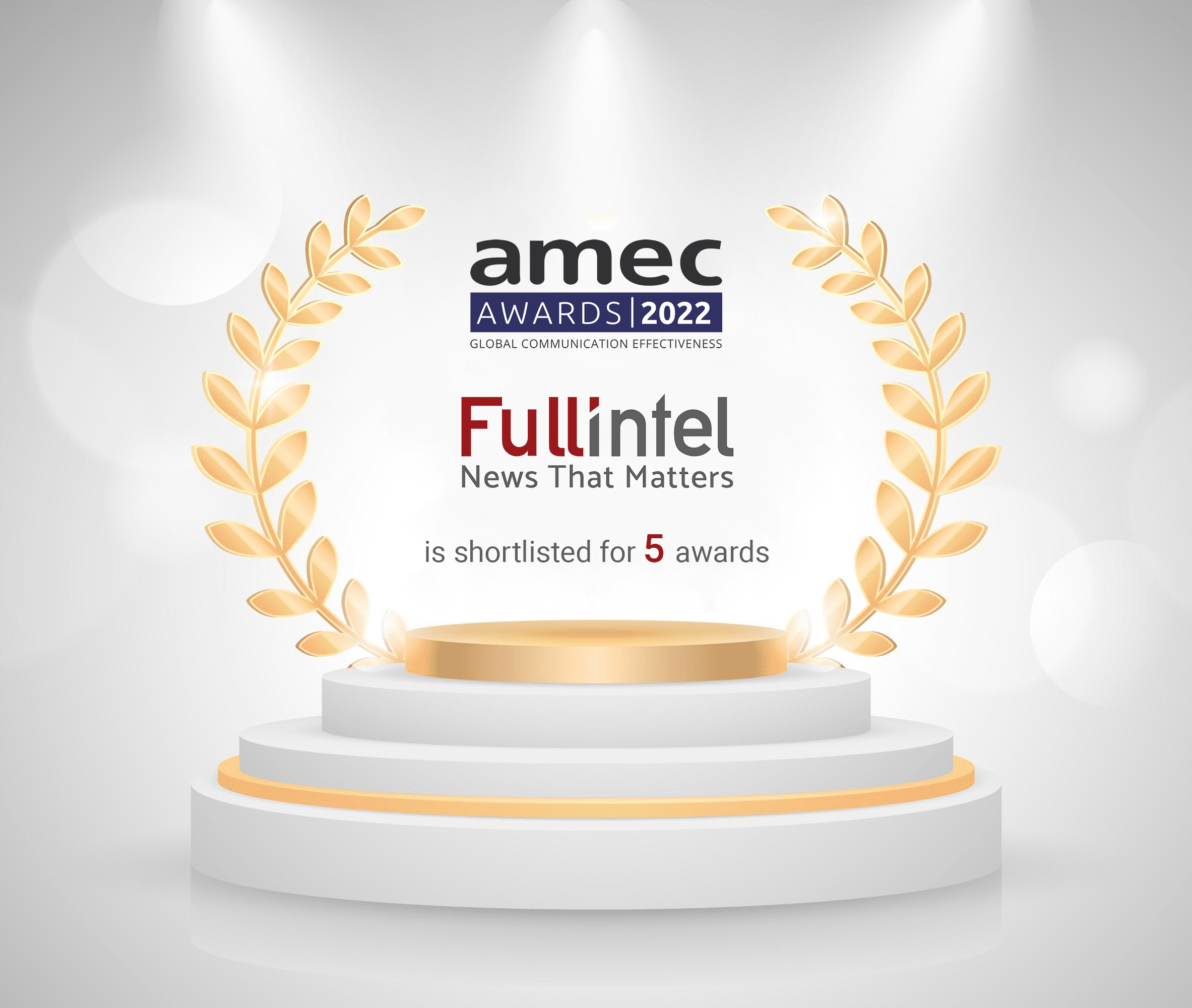 Best use of social media measurement (2)

Best crisis communications measurement and reporting

Best use of measurement for a single event or campaign

Best use of integrated communication measurement and research
"As media becomes more fragmented and difficult to track, awards programs like AMEC's are even more significant because they showcase how industry leaders like Fullintel are able to cut through the noise and find the content that matters," said Fullintel President Andrew Koeck. "Our award-winning media analysis builds on this, providing our clients with strategic advice and customizing our reporting to address their specific objectives, resulting in actionable insights to drive their PR strategy to improve business results."
In the last two years, Fullintel has won four AMEC Awards including Gold for Best Multi-Market Reporting for their client at HelloFresh. 
The news comes on the heels of Angela Dwyer, a former senior vice-president at NYC-based PR agency Lippe Taylor and senior project manager at PRIME Research (now Cision), joining Fullintel as Head of Insights to further accelerate its media analysis program. As a member of the IPR Measurement Commission, Angela contributes to the development and promotion of standards and best practices for research, measurement, and analytics with a recognized global group of professionals in the industry. Her best-in-class measurement experience with solid research approaches will continue to elevate Fullintel's work to help clients measure impact and make smarter business decisions – leading to better, award-quality results for clients.
The 20th annual AMEC Awards is a global awards program for communications measurement held by the International Association for the Measurement and Evaluation of Communication (AMEC). The program highlights exceptional work while highlighting the vital importance of measurement, research, and analytics.
Fullintel works with the world's largest brands to offer daily executive news briefs, real-time media monitoring, and award-winning media analysis covering all traditional and social media platforms. Our real-time media monitoring service monitors every media source available, and Fullintel Hub's PredictiveAI™ engine will alert your team up to 48 hours in advance of trending stories that will become viral.
You can view the full 2022 AMEC Awards shortlist here.
About Fullintel
Fullintel combines best-in-class technology with expert content curation to deliver the most relevant, cost optimized media monitoring, daily news briefs and media analysis possible. Our analysts curate print, online, social media, broadcast and influencer opinions in real time – compiled by technology, supplemented and verified by humans. Where technology alone fails, your dedicated analyst has you covered. Fullintel has offices in Cambridge, Mass., Ottawa, Ont. and Nagercoil, India.
Media Contact:
Jim Donnelly
jdonnelly@fullintel.com
Twitter: https://twitter.com/fullintel
Facebook: https://www.facebook.com/fullintel/