Miami Dolphins harness Fullintel expertly-curated media monitoring to discover value and drown out noise
The Miami Dolphins are a professional American football team that plays in the National Football League (NFL) and is based in Miami Gardens, Fla. The team plays its home games at Hard Rock Stadium, a 65,000-capacity facility owned by the Dolphins that's also home to the Miami Open, University of Miami football, Orange Bowl, Super Bowl LIV and the 100th season of the NFL and
the 2021 College Football Playoff National Championship. The stadium puts on hundreds of other events each year including major concerts, international soccer matches and a host of world-class events.
Any NFL team that also owns its own stadium gets a ton of media attention, and the Dolphins are no different. Along with the predictably massive number of media mentions about on-field
Dolphins activities and updates, the organization also tracks coverage of events at Hard Rock Stadium. That's along with dozens of the team's off-field initiatives like its Dolphins Cancer Challenge, its Football UnitesTM program and Junior Dolphins initiatives.
It all adds up to a lot of coverage – around 3,000 relevant media hits per month (not even counting the thousands of passing mentions the team on the field receives every week). Because of their unique position and geographic location, the Dolphins also require a multilingual platform with robust access to Spanish and radio content along with television, print, online and social media.
These wide-ranging content needs both in volume and variety meant most of their past media monitoring providers tried to automate as much as they could. However, this inevitably led to gaps in coverage and tons of irrelevant results. Too often, the corporate communications team had to remind their media monitoring firm that they'd missed a big story that morning. They also were routinely forced to manually filter out hundreds of irrelevant results served up by automated monitoring scripts – a huge time suck for a busy communications team.
Because of these challenges the Dolphins had consistently been disappointed by their media monitoring providers. Since starting their media monitoring program five years ago they'd bounced from provider to provider, never really satisfied, but hoping to eventually find a good long-term fit for their needs.
And then they met Fullintel.
We have had a great experience working with Fullintel. They are detail oriented and capture content that shows the value and reach of our publicity campaigns. Fullintel finds the content we're looking for, really listens and delivers content tailored exactly to our needs.
Because the Dolphins' corporate communications group had used several media monitoring platforms over the past five years, Dolphins Senior VP Jason Jenkins says they immediately saw the value in Fullintel's can-do customer service, openness to customization, and vast content library in multiple languages. Our hand-curated content and outstanding quality of service quickly neutralized their ongoing and seemingly unsolvable media monitoring concerns, through:
Easily consumable and internally shareable daily media monitoring summaries: mobile-friendly, eye-catching reports sent via email and featuring an intuitive interface, images, clickable links, and social media influencer impact reports on specific news articles
An inclusive media monitoring platform: television, radio, print, online news and social media in multiple languages integrated in one platform
A flexible development team: media monitoring summaries customized to the team's preferences (such as formatting, ordering, and look and feel) with a quick turnaround time
Outstanding quality of service: responses and action within minutes of on-the-fly requests to subtly tweak monitoring parameters or deliverables
The Dolphins now receive all relevant media mentions that matter to them on a daily basis, without having to monitor their own media monitoring firm for mistakes or bad processes (and without having to sort through irrelevant results). Through their daily media monitoring summaries, they're able to easily browse through off field content from large, nationwide media channels to lesser-known publications to Spanish-language outlets.
The client also can depend on Fullintel to listen to their needs when delivering platform updates or feature requests. "Not only do they have a great product, but their customer service has been second to none," says Jenkins. "They're very responsive. And if they don't have a solution, they always bring options to the table, they let you know the timeline, and they always follow through. It's a media monitoring solution we can depend on."
Not only do they have a great product, but their customer service has been second to none. They're very responsive. And if they don't have a solution, they always bring options to the table, they let you know the timeline, and they always follow through. It's a media monitoring solution we can depend on.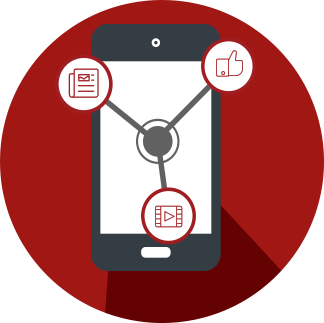 Media Monitoring
Get a view of your coverage across all channels including online news, broadcast, social, radio, and even premium subscription services.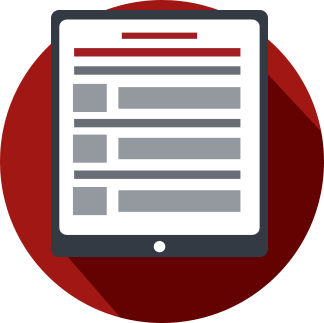 Executive News Briefs
Daily media coverage highlights and summarized insights, handpicked for relevancy and delivered to your inbox at the start of your day.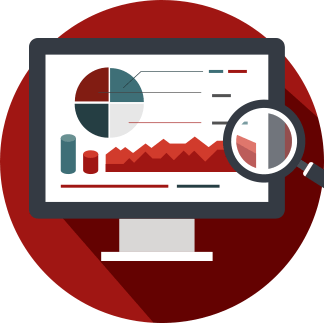 Media Analysis
Leverage the expertise of your dedicated Fullintel analyst for interpretation of your coverage and the impact on your brand.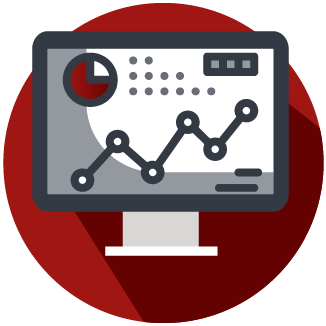 Crisis Monitoring
24/7 alerting, daily coverage reports, and insightful wrap-up analysis from Fullintel's award-winning crisis media monitoring team.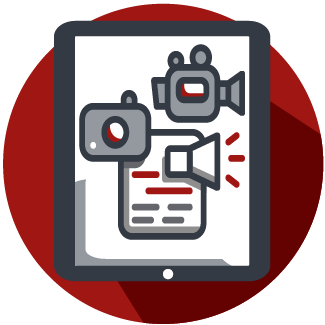 Event Monitoring
Track mentions, sentiment, and other KPIs down to the minute during earnings days, product launches, trade shows, and other important events.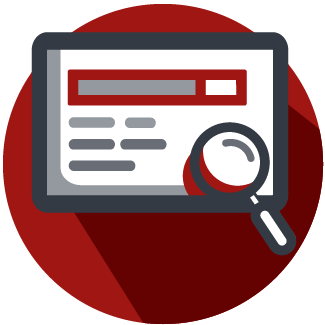 Risk & Compliance Monitoring
Accurate, real-time risk signals media monitoring to detect supply chain and other issues before they become major problems.